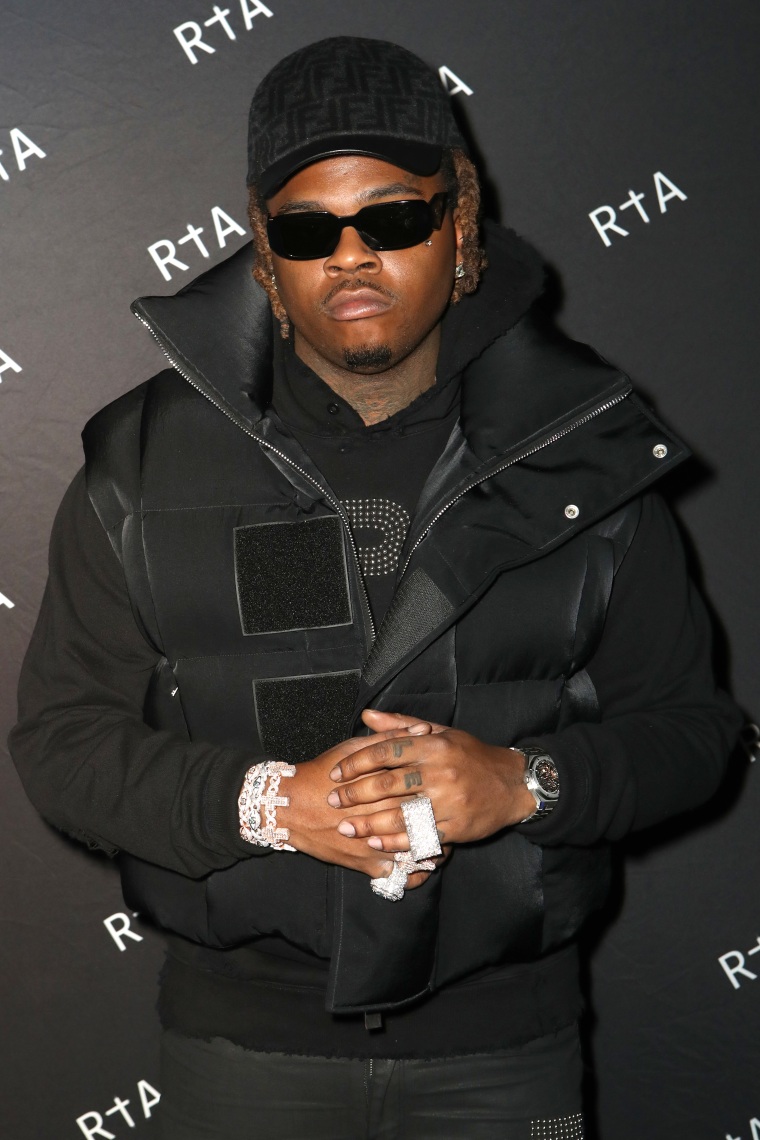 Atlanta rapper Sergio Giavanni Kitchens (Gunna) was denied bond at a Monday morning appearance in Fulton County Superior Court. The presiding judge set Kitchens' trial date for January 9, 2023. The news was first reported for Billboard by Jewel Wicker and has been confirmed to The FADER by Kitchens' attorney, Steven H. Sadow.
"The Court was obviously concerned about threats and intimidation of witnesses," Sadow writes. "We believe when the Court hears evidence, not just the words of the prosecutor, it will find that Sergio's release on bond will not, directly or indirectly, pose a significant risk to witnesses. We look forward to having an evidentiary hearing on this as soon as the Court permits."
On May 9, Kitchens was charged with felony conspiracy to violate the Racketeer Influenced and Corrupt Organizations (RICO) Act, as were Jeffery Lamar Williams (Young Thug) and 26 other alleged members and of the Young Slime Life crew, which prosecutors have called a "criminal street gang." He surrendered himself to Atlanta police two days later. He has not been charged with any further crimes. Williams, on the other hand, is also charged with felony criminal street gang activity within the indictment, as well as seven additional felonies outside the indictment stemming from drugs and firearms found in a search of his home following his arrest.
Williams was denied bond on the newer charges, and his Superior Court bond hearing was pushed to June 2 today due to a pending motion to remove his attorney, Brian Steel, from the case, citing a conflict of interest.