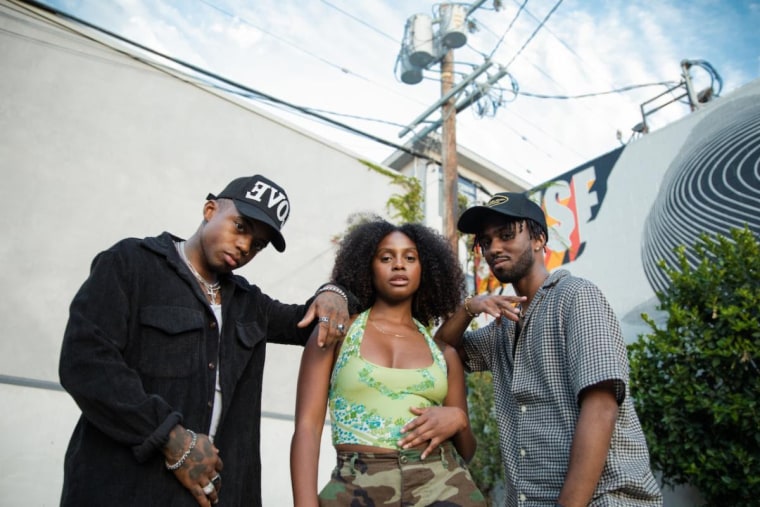 The FADER's "Songs You Need" are the tracks we can't stop playing. Check back every day for new music and follow along on our Spotify playlist.
After a brief hiatus, THEY. are back and steadily moving into a fresh chapter of their career as independent artists. The Los Angeles-based duo of producer Dante Jones and singer Drew Love have a sensuous, vibe-focused style that's intent on drawing out feelings of longing and desire. It's a mode that contemporary R&B has heavily embraced, watery textures and lyrics fit for sliding into DMs are everywhere now.
"Comfortable," their song with Pasadena singer Fana Hues, is the duo's second release of the year. It's sultry, upbeat, and adorn with mood-setting orange and red lights. Over the twinkling production, Love and Hues push back-and-forth in a classic trope—he's eager to get into things, but she's the one setting the pace, asking that they take things a little slower. "I know we don't live forever / We might as well get together," Hues sings as the song approaches a mesmerizing climax in the chorus.