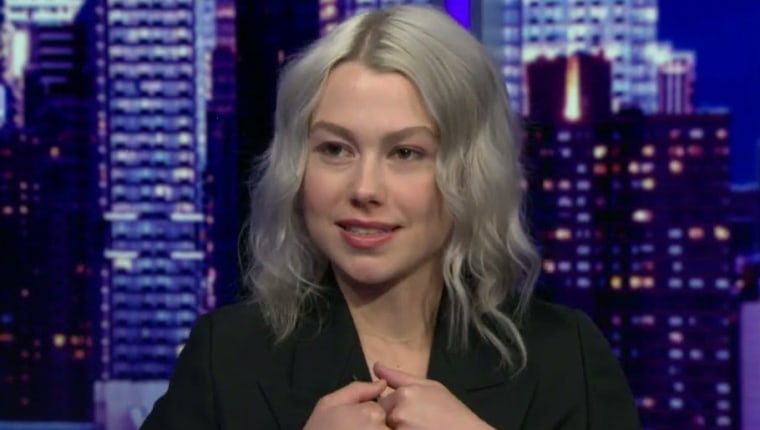 Phoebe Bridgers was a guest on MSNBC show Mavericks with Ari Melber on Tuesday, where she discussed her public criticism of the Supreme Court and their decision to overturn Roe V Wade. Bridgers was performing at Glastonbury on the day of the ruling in June and led the crowd in a chant of "Fuck the Supreme Court." She also previously shared her own abortion story and urged her fans to donate money to abortion funds.
Speaking to Melber, Bridgers highlighted the fact that non-profits are currently providing a service she feels should be the resposnibility of the government. "I hate that the responsibility has been thrown on these grassroots organizations, instead of the government," she told him.
The host also asked if her pro-choice stance had led to any walk-outs during gigs. Bridgers admitted that she had seen some people leave shows but that she doesn't mind. "I've only actually seen it a couple of times, people walking out. But it always is validating in some way," she said. "I think I get pretty self-conscious of having a fanbase [where] it can feel like when I talk I'm preaching to the choir, so it's nice to know that a message is getting to somebody who disagrees with me." See their interview below.
Bridgers recently appeared on the '70s covers soundtrack to Minions: The Rise of Gru and released new song "Sidelines," as heard on the TV series Conversations with Friends.