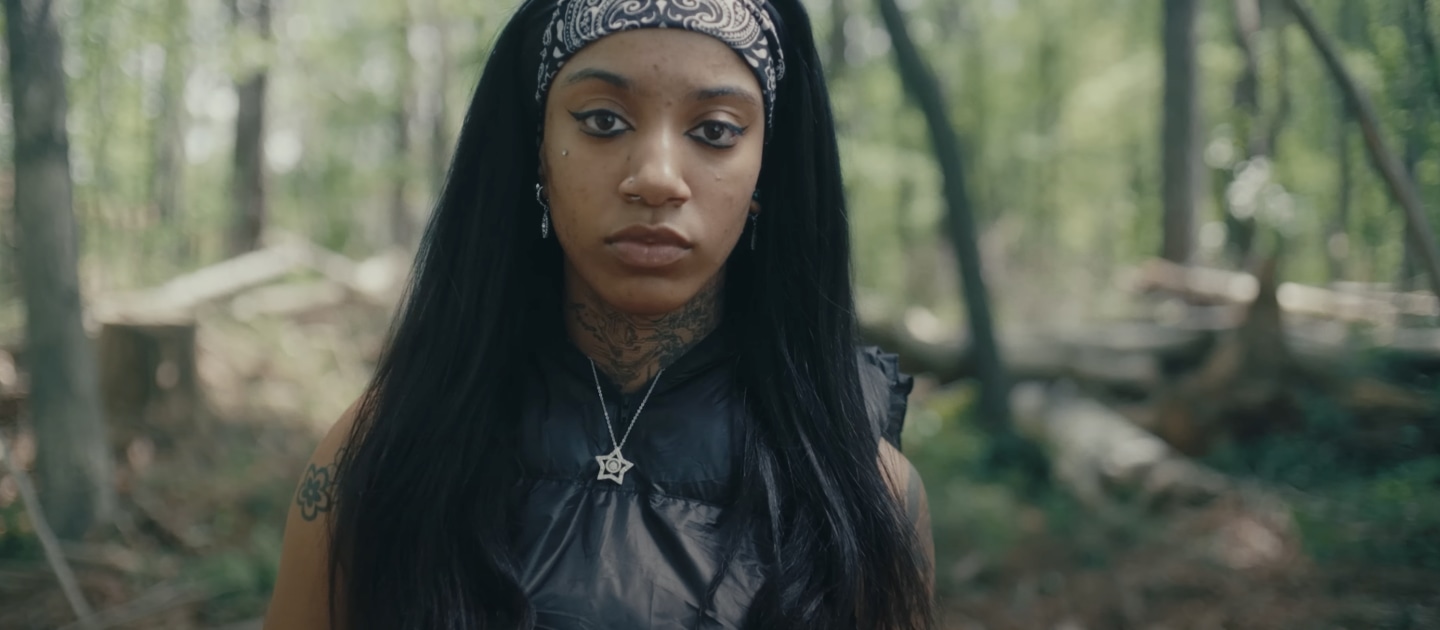 Every week, The FADER's Brandon Callender shares his highlights from across the rap world, from megastar artists to the deep underground.
Bktherula — "FOREVER, PT. 2 (JEZEBEL)" feat. DestroyLonely
Bktherula's music could soundtrack thrashing around in a concert moshpit while a DJ warms up just as easily as it could talking shit with your friends while slumped off an edible. On earlier projects like 2020's Love Santana and Nirvana, those flashes of versatility were promising, but her chaotic energy would sometimes get lost in a sea of fuzzy beats that didn't quite fit the hard-hitting sound she was looking for. Bk's started to piece it all together, though. On "Forever Pt. 2," she taps into her dreamier side with an assist from fellow Atlanta rapper DestroyLonely. Her voice floats right above SimmyAuto's sugar rush-inducing beat as she sings about a relationship gone awry. "I was giving my all to you, you cold, I give you my sweater," she croons with the bitterness of a high schooler who just got out of their first relationship.
WIFIGAWD - "Steppaz"
WiFiGawd moves to his own beat. The prolific Washington D.C. rapper is a true musical omnivore who's likely to show up in the places you'll least expect him. One day he'll be popping up in Cruel Santino's sci-fi fantasy world, and on another, he'll be kicking off a stint on tour with hardcore bands Show Me The Body and Soul Glo. "Steppaz," the twinkling closer of his new mixtape Hot As Hell 2, sounds like a broken-down carnival ride. WiFi dodges the beat's jagged edges with slick flows, sliding into different parts of the pocket as he dons British accents and builds a ten-foot wall of adlibs. It's mystifying how WiFiGawd can stuff so much into a bite-sized song.
Jadasea — "Helladoubt"
There's a radiant warmth at the center of Jadasea's music. On "Helladoubt," an early highlight from Lookalive!, the South London artist raps like he has tunnel vision. It can be a bit difficult to parse everything he says with the majestic beat threatening to swallow his voice, but "Helladoubt" rewards close listening. The last thirty seconds of the song, where he raps with his chin held high, are especially dazzling because of his dexterous rapping. "Stood on my ground where head is bound, I'd much rather float," he raps in the song's waning moments. Take a bit of time to untangle some of Jadasea's knotty, memory-soaked verses.
Domo Genesis — "Skeletons" feat. Navy Blue
As a member of Odd Future, Domo Genesis sank into the shadows. He didn't have the fiery outspoken personality of Tyler, the Creator, or the cult-following of a teenaged Earl Sweatshirt. For the most part, it was just him, a microphone, and his rhyme book. His focus on purely rapping—and the process of getting better at it—practically made him normal in comparison to the rest. Intros, Outros & Interludes, his new project with Evidence, is a continuation of his turn toward steely raps with a bird's eye view of life's highs and lows. On "Skeletons," he's joined by Navy Blue, and they both take the time to exorcise some demons, voices full of grief. "The biggest heart I ever knew, I bet it's bruised," Navy Blue sighs over a somber horn loop. They're both looking forward to brighter days.