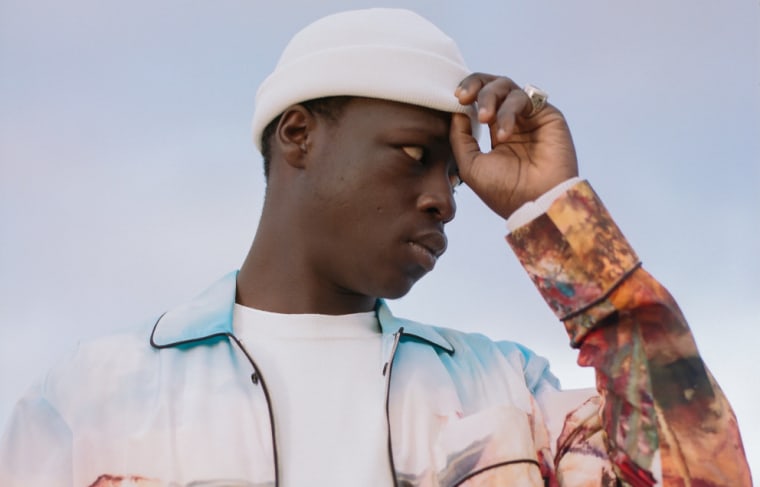 British rapper Pa Salieu has claimed that he has been dropped from a planned performance at the closing ceremony of the Commonwealth Games closing ceremony because "failed a background check." The rapper was due to appear at the event, which marks the end of the international athletics event on August 8 and is being held in Birmingham, England near to his home town Coventry.
Posting about his experience on Instagram, Pa Salieu shared footage of rehearsals alongside a statement in which he explained that "Yesterday I received a call to say that I'm being removed from the show because I 'failed a background check'." He added that the "performance should have been a celebration."
As The Guardian reports, in March the 24-year-old was acquitted of engaging in violent disorder during a mass brawl. The allegation stemmed from an incident in which his friend Fidel Glasgow was stabbed and killed. Though acquitted on one charge, he was convicted of possessing a bottle as an offensive weapon and had previously admitted a second count of violent disorder relating to an attack on a man shortly after the brawl. Five months after the trial concluded he is still awaiting sentencing, with a May date postponed indefinitely.
The unknown result of this sentencing, Pa Salieu, claims is what cost him his spot at the closing ceremony as well as a number of other live events this summer as the U.K. Home Office will not allow him to travel abroad until he has been sentenced.
"I can't keep being silent about this stuff," he wrote. "I have fully cooperated with the process. Attended court on time every single day. I've consistently been trying to use my career to show people where I'm from that there is another life for us. One away from the roads."
Salieu released his debut mixtape Send Them To Coventry in 2020. Earlier this year he appeared on Mura Masa's "Blessing Me" and collaborated with Ibeyi on their Spell 31 song "Made of Gold."