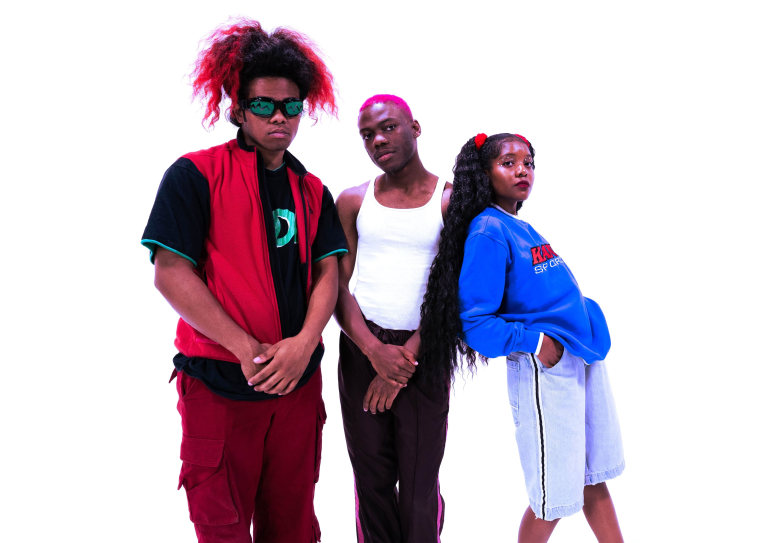 BLACKSTARKIDS have announced their next album and shared its lead single, "SEX APPEAL." CYBERKISS* is due out September 23 via Dirty Hit, the label run by The 1975's Matt Healy, who signed the Kansas City, Missouri rap trio shortly after their 2019 inception. All this happened when TheBabeGabe, TyFaizon, and Deiondre were still high school students, and the Dirty Hit deal was inked a mere month after COVID-19 locked the U.S. down in 2020. But while they've only recently started performing for live audiences, they've already made an impressive impact with singles such as "BRITNEY BITCH" and "FRANKIE MUNIZ" (the latter of which received a cosign from the Malcolm in the Middle star himself).
On "SEX APPEAL," BLACKSTARKIDS stay true to their natural throwback aesthetic, putting their own Gen-Z spin on turn-of-the-millennium alternative hip-hop. Over a very Neptunes-inspired beat, each member of the group spits a confident verse ending with the emphatic hook, "Don't talk to me unless you got sex appeal."
Watch Jerry P's appropriately retro "SEX APPEAL" music video below.