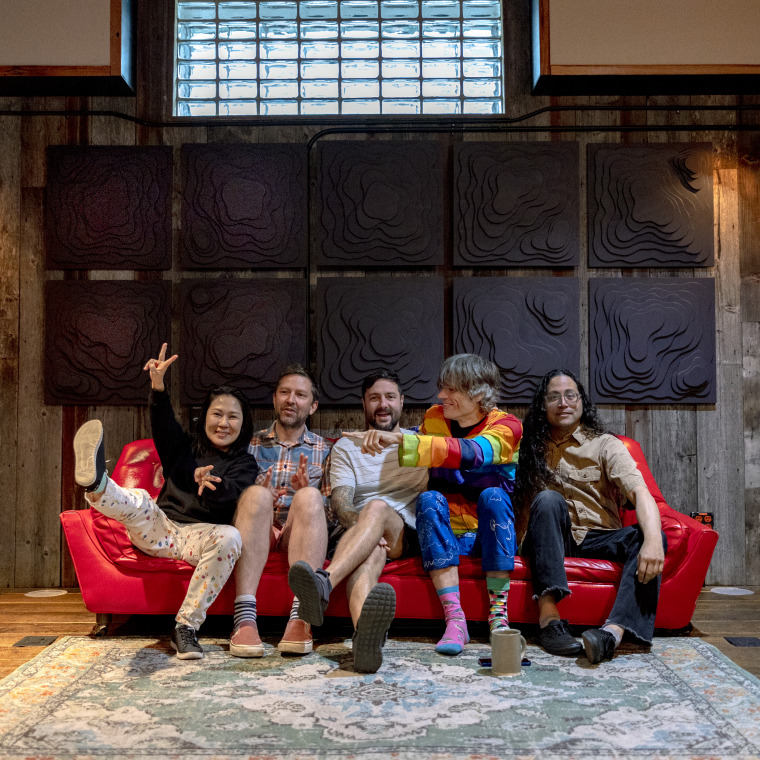 The FADER's "Songs You Need" are the tracks we can't stop playing. Check back every day for new music and follow along on our Spotify playlist.
Like the perennial clout chasers we all know them to be, Deerhoof is cashing in on good will for a dead celebrity cat to increase their own engagement. Their new single, "My Lovely Cat," is dedicated to the world-famous feline Lil BUB, who was someone else's lovely cat altogether. She passed away in 2019, but not before overcoming immense adversity as the runt of a rural Indiana litter and helping raise more than half a million dollars with for animals in need with her success story. Luckily for Deerhoof, that someone else (BUB's owner/professional filmmaker/audio engineer Mike Brivadsky, for those who aren't keeping up) abetted their scheme by producing the song.
"If you were going to compose a song about a cute cat from the internet, and then track down the guy known for their cute cat from the internet to produce it, you would be shrewd indeed," the band wrote in a statement accompanying the track's release. "This we did not do, because we didn't know about Mike Bridavsky or Lil Bub when we wrote the song. Well, we think about him now: a true collaborator and artist and friend!"
Also luckily for Deerhoof, the song — like most all their other songs — is very good. In this writer's opinion, most pieces of art about cats are very bad. (Full disclosure: this writer is allergic to cats.) There are some notable exceptions: The Cure's "All Cats Are Grey," the show tune "Skimbleshanks: The Railway Cat" from the musical Cats (but not the rest of the musical); Fire-Toolz' album Rainbow Bridge, about her own diseased cat (not to be confused with the detestable band Rainbow Kitten Surprise); the 1942 Jacques Tourneur film Cat People, its 1982 Paul Schrader remake, and the David Bowie cut of the same name (from the latter movie's soundtrack); and, to a lesser extent, Tennessee Williams' Cat On a Hot Tin Roof, all qualify. In other words, Lil BUB, 2.4 million Instagram followers notwithstanding, is breathing rarified air.
"My Lovely Cat," sung entirely in Japanese by Satomi Matsuzaki (who also drew the single's very cute art), is a taut, scratchy jam that's much more rock 'n' roll than Deerhoof's usual fare. "My lovely cat! / My lovely, lovely Cat! / I can't even leave home! / Let's monitor on pet-cam / Shall I start Insta-gram or Tok-Tok? Likes and loves expected," Matsuzaki begins in her native tongue, r as drummer Greg Saunier and guitarists John Dieterich and Ed Rodriguez provide a lively backing groove.
Watch the "My Lovely Cat" visualizer and view the dates for Deerhoof's brief October tour below.
Deerhoof October 2022 tour
October 21 – San Francisco, CA – Great American Music Hall
October 22 – San Jose, CA – The Ritz
October 23 – Los Angeles, CA – Regent Theater
October 24 – Tucson, AZ – 191 Toole