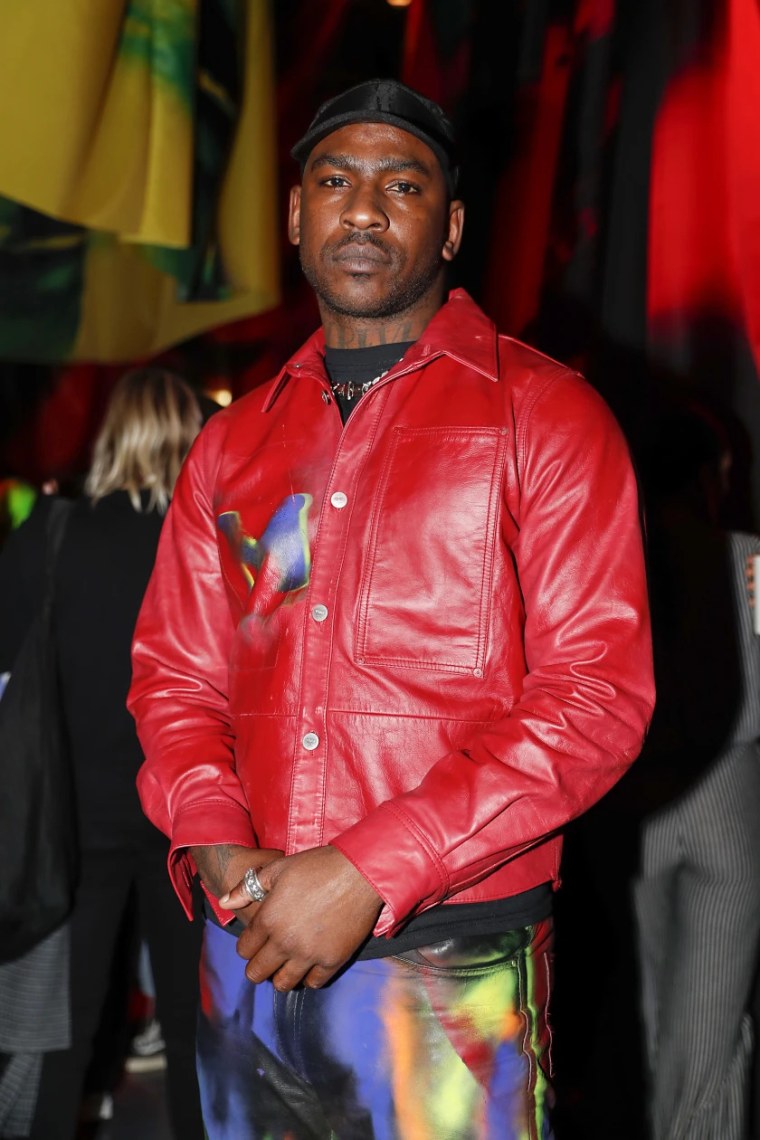 A painting by grime MC Skepta has sold at auction at Sotheby's in London for £81,900 ($94,656), a spokesperson for the gallery has confirmed to The FADER. The piece, titled "Mama Goes To Market," is Skepta's first painting and sold for £20,000 more than its estimated price.
"Mama Goes To Market" was auctioned as part of Sotheby's "Contemporary Curated" sale and received nine bids in total. The buyer hasn't been named, though Skepta recently told the Financial Times he hoped Jay-Z or Dave Chappelle would buy it.
Speaking prior to the auction Skepta said that the painting was inspired by a fear that his young daughter will never be able to visit a market in Nigeria, the home country of his parents. ""I thought, 'She will always have to buy everything online, she's never going to experience this,'" Skepta said in a statement, "so I tried to portray it in paint." The artwork was first created in 2020 before Skepta later added tags from artists Chito and Slawn, as well as producer and DJ Goldie.
In addition to selling the painting itself, Skepta has also teamed up with Denim Tears to produce a range of merch inspired by his artwork. The collection includes a T-shirt plus hand-painted tote bag, hoodie, and jeans. Check out the pre-order here.