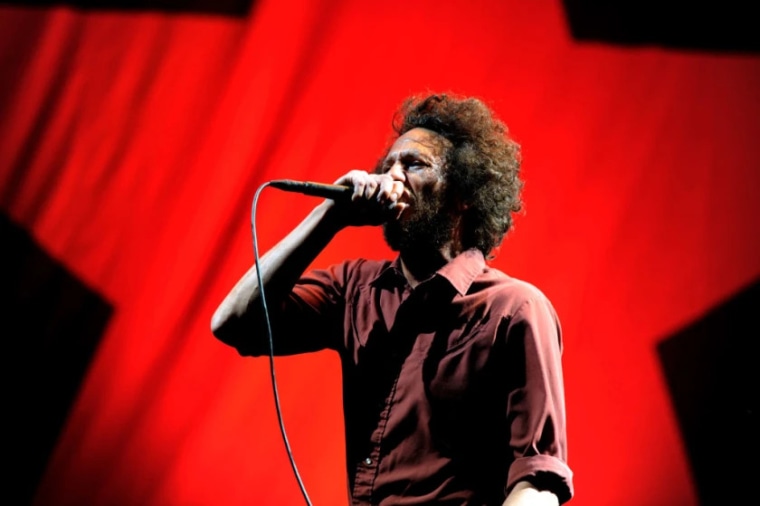 Rage Against the Machine have canceled their upcoming tour of North America with an injury sustained by Zack de la Rocha leaving unable to perform. The band announced the news via social media on Tuesday alongside details of how ticket holders can obtain refunds.
"It's been almost three months since Chicago, and I still look down at my leg in disbelief," Zack de la Rocha wrote in a statement announcing the decision to pull the 2023 dates. "Two years of waiting through the pandemic, hoping we would have an opening to be a band again and continue the work we started 30 some odd years ago. Rehearsing, training, reconciling, working our way back to form. Then one and a half shows into it and my tendon tears."
He added, "I have a sever tear in my left Achilles tendon and only 8% of my tendon was left intact. And even that portion was severely compromised. It's not simply a question of being able to perform again, but extends to basic functionality going forward."
"I hate cancelling shows. I hate disappointing our fans. You have all waited so patiently to see us and that is never lost on me. I never take that for granted. For you I have the ultimate gratitude and respect."
de La Rocha first injured himself during a show at Chicago's United Center in July. The band finished that tour with the frontman staying seated during the band's sets. They then pulled out of the Reading & Leeds Festivalin August. The RATM reunion tour has been beset by delays, having first been announced in 2019 only to be postponed by the pandemic.
North American 2023 Rage tour CANCELED pic.twitter.com/ILmTGtAulX

— Rage Against The Machine (@RATMofficial) October 4, 2022