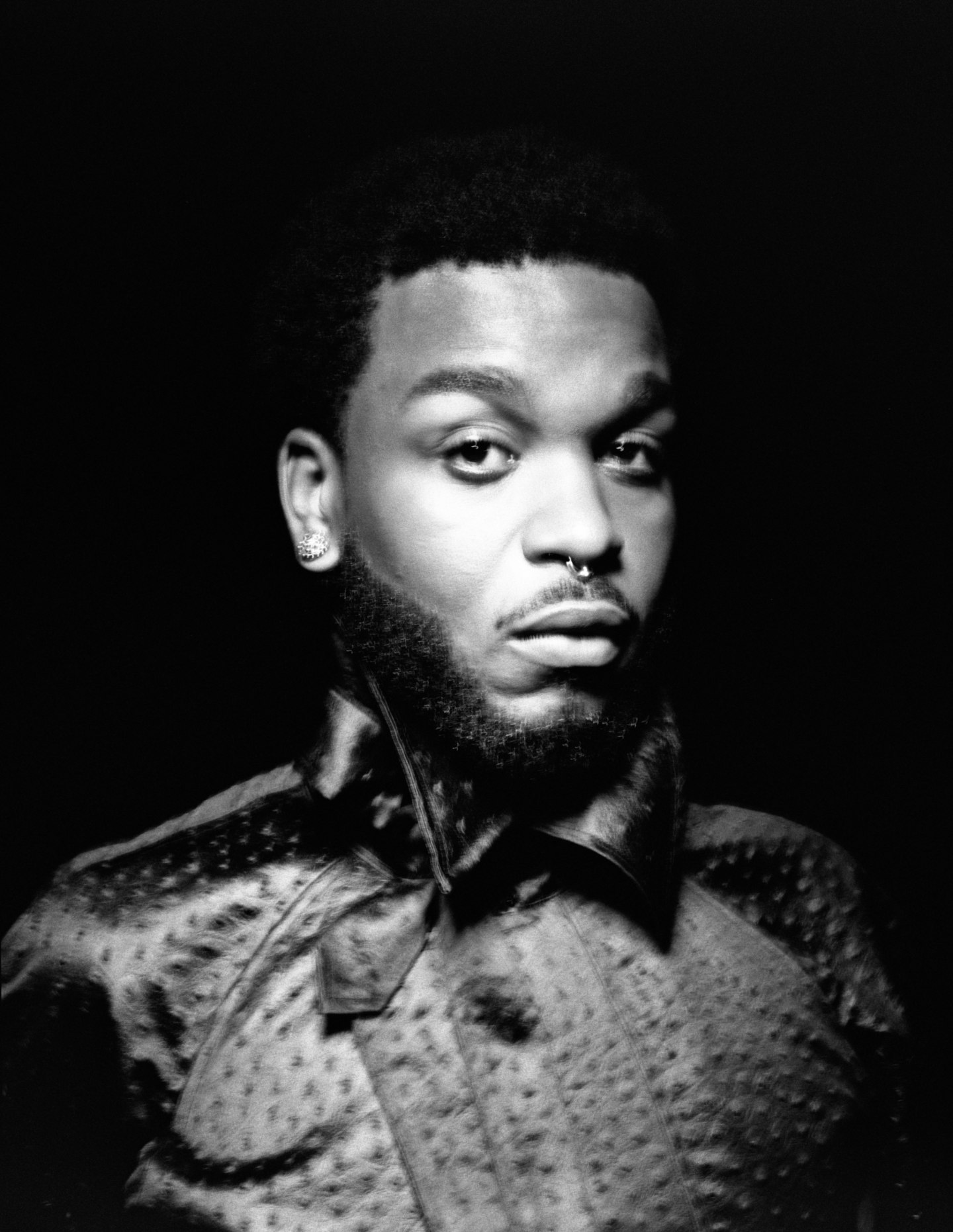 Cakes da Killa's new album was almost ready three years ago. A mellower take on hip-house, an album less invested in the naked thud of the club than the inner monologue of the artist on the dancefloor, it was, the New Jersey-born rapper says now, the end of him "giving a fuck" about how he was supposed to sound or act.
But then the lockdowns hit, the clubs shut down, and he thought about the album differently. A decade into his career, Cakes, born Rashard Bradshaw, wanted to make a statement with his second proper album, something that could set him apart from the "queer rap" tag that had followed him around since he broke through. A pandemic didn't feel like the right time.
Besides, Svengali wasn't what he or his audience needed. "I was already crying enough at home," he says. "I didn't want to go and be crying in a booth." His focus shifted. He started working with the producer Proper Villains on harder club tracks, music for people who were "partying in their bathrooms and partying on their roofs." The two EPs they released — Muvaland (2020) and Muvaland vol. 2 (2021) — contained some of Cakes's most intense and energetic music. His process changed too. For the first time in his adult life, he got a 9-to-5 job, a less-than-perfect scenario he plays out hilariously in his semi-autobiographical short film Visibility Sucks, released last summer.
But even when he wasn't actively working on it, Svengali remained his priority. Finally out today via TOKiMONSTA's Young Art label, it dextrously traces the jagged arc of a fraught relationship over house beats built more for headphones than dancefloors. The album grows around the hook in the title track: "I know you're touching me / But are you feeling me?" As Cakes told me on The FADER Interview live on Amp earlier this week, it's a sentiment that goes far beyond interpersonal relationships.
You've been sitting on Svengali for three years. How does your relationship with the music change in that time?

It kind of got better! Through all those years, I still liked it, I didn't hate it completely. We felt like what we had was something of quality.
Did knowing that you'd finished Svengali — an album that's lyrically and sonically much mellower — change the way you approached the Muvaland projects? Were you able to more fully commit to that more naked, heavy, house sound?

Maybe, but it wasn't that calculated. I knew this music was going to be drastically different, I just had to put the project on the shelf for a little bit and revisit it when I had the time to, because it just was too special. I could have just dropped the record during the pandemic, but it wouldn't have felt fun for me. That's why I decided to write something down that was fresh and more upbeat. That's kind of the energy I wanted to be in.

It just grew from one song to another song to a full body of work. Basically, I wanted this to be me having a moment where I can finally establish myself outside of "queer rap." I could put something that was genuinely me, that covered everything about myself creatively. I could present myself to the world.
You've had to answer so many questions about queer rap throughout your career, it's interesting that you'd say spontaneously that you want to establish yourself outside of it.

Obviously, that identity will always be intertwined with my music, because I talk about it. It's not something that should be avoided. I think visibility is great. It was just coming to a point where that's all the media was talking about. It wasn't how talented I was or how creative I was or how well I rapped. I think at some points it overshadows the talent, and the work that I put into my art.

The world and the industry have changed in that regard since you got onto the scene.

Yes, back during the black-and-white era.

The way that queer music is received and written about and consumed is different, but has that been a double-edged sword? In some sense things are more open, but it makes people quick to pigeonhole art.

Right. I think it's great that we're in a society now where we can have people like Saucy Santana and Lil Nas X break through the glass ceiling that I've dealt with for so long in my career. But I just stay true to myself and make the art that I like to make. I mean, if that glass ceiling was never shattered, would I still be making music? Probably, because it's a thing that I do for myself creatively. But yeah, the landscape of the music industry is completely different from how it was when I first started, and I think it could still get better.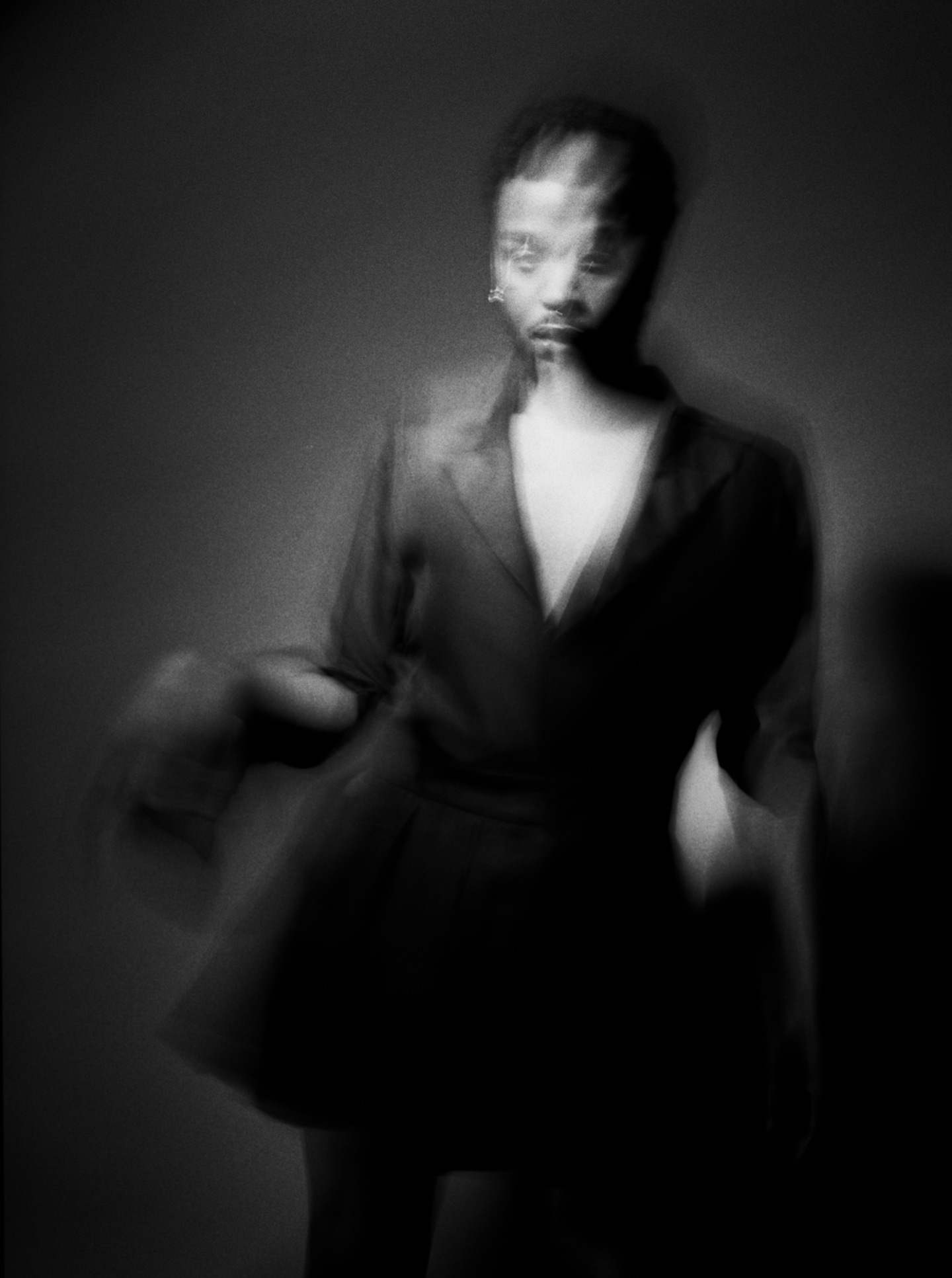 If you could pinpoint one way to make it better, what would it be?

We need to outlaw reality TV. I don't know if I would ban reality TV or social media more.
I owe my whole career to social media. I would never have been able to record in the studio and put out a record if it wasn't for SoundCloud and Tumblr. But that accessibility causes so much white noise. Artists no longer have longevity. They're the hot flavor of the moment and then they're gone. I'm trying to really establish myself as someone that has staying power and something unique to say.
What about reality TV?

Reality TV becomes a kind of pipeline. Before artists were actually of the culture, or they went to school for something. Now it's like you need to create your own fan base, your own following, and then decide what to do with it. A lot of the time people are just getting famous for fame's sake, which has always been part of our culture, but now these people that are just famous for fame's sake are now dropping skincare lines, or they are models, DJ's, or rappers. You can't take up all the creative jobs just because you have this following. What is your actual thing? But you know, the root of it is just people wanting to make as much money as they can.

To use this word in a different way to how you were using it before, it's this need for constant visibility. You have to constantly be selling yourself.

Which has always been a part of the game, but it becomes way more draining when the market is your phone and the market is constantly booming and there's always something new. We know too much about celebrities. Why do I feel like I'm in a throuple with Will Smith and Jada, and I've never even met them? That level of exposure is something that hasn't really happened before in pop culture, this constant microscope that celebs are under. And a lot of these new celebs that are coming in, they feel obligated to feed machines in ways that I feel are very unhealthy.
It's not feeding the attention economy in that way, but Svengali is a much more intimate album. Do you feel any nerves about opening yourself up like that in public?

There's nerves associated with releasing anything that you care about, because it's something that you put time into, it's something of your heart and of your mind and your soul. But I also don't give a fuck. So, as creatively stimulating and fulfilling as it is, I make my music for me and hope someone likes it.

There's a line on the title track that feels like the album in microcosm, where you say, "You're feeling me, but are you feeling me?" This album obviously traces the arc of a romantic relationship, but does that line also speak to the way you interact with your audience?

Yeah. On the surface level, it's a breakup between a person or multiple people. But, in all honesty, when I was writing this, I was also moving to Georgia, so it was like I was breaking up with New York, which was the only reality that I knew. I was also breaking up with my sense of freedom, or having my grips on where my career was going at the time. There were a lot of heartbreaks in different metaphorical ways. But that's what the whole journey is about.