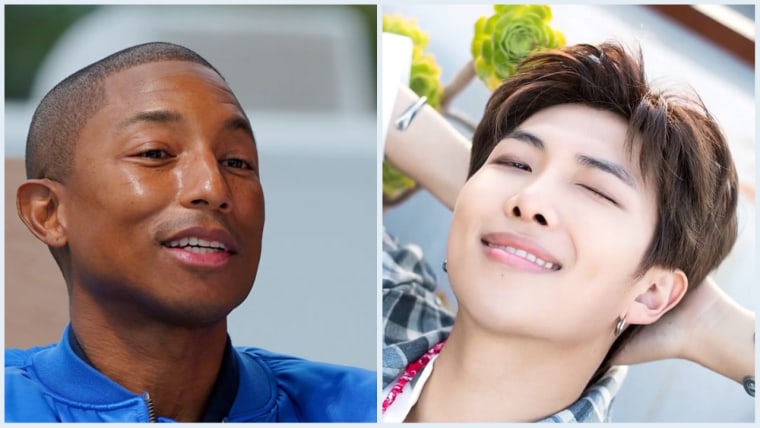 Pharrell has confirmed upcoming collaborations with both BTS and Travis Scott. The producer and solo artist interviewed BTS member RM as part of a Rolling Stone feature this week in which the pair discussed their song together, which will feature on Pharrell's next album.
"Well, my project, it's called … it's [under] my name, and the title of the album is Phriends," Pharrell revealed. "It's the volume one. You guys [BTS] are on there, obviously. And I'm actually talking about this way more than I'm supposed to, but it's a song from my album that [BTS] sang and it's amazing, and I'm super grateful." Pharrell added that "Everyone that hears it is like, 'Whoa.'"
In addition to the tease of a BTS collab, Pharrell has also confirmed that he will share new song "Down In Atlanta" with Travis Scott this Friday, November 4. The song was announced via social media in a post you can see below.
Earlier this year Pharrell shared "Cash In Cash Out" featuring 21 Savage and Tyler, The Creator. He also brought back his Something In The Water festival and launched an auction site to sell off a selection of his luxury designer goods.