The FADER's "Songs You Need" are the tracks we can't stop playing. Check back every day for new music and follow along on our Spotify playlist.
With the passing of the great Pharoah Sanders in September, Archie Shepp is one of the few octogenarian saxophone legends still active today. (Marshall Allen, leader of Sun Ra Arkestra for the past three decades, is 98.) In fact, Shepp has worked with both of these icons, as well as John Coltrane, Ornette Coleman, Chet Baker, Anthony Braxton, Leroy Jenkins, Frank Zappa, Jason Moran, and countless other titans of the avant-garde over the course of his 60-year recording career.
In 2020, Shepp collaborated with two much younger old souls — the Washington, D.C. rapper Raw Poetic (Shepp's nephew) and producer Damu the Fudgemunk — on the masterful Ocean Bridges. Raw and Damu dropped Laminated Sky in March of this year, this time bringing on a stacked cast of players including bassist Luke Stewart of Irreversible Entanglements. And today, Shepp and Stewart rejoin Raw and Damu for "A Mile In My Head," the lead single from the latter duo's newly announced next project, Space Beyond The Solar System, due out December 9 on Century Sound.
The new cut is one of three that Shepp features on across the forthcoming 17-track, two-hour interstellar odyssey. The song begins with Shepp's sax soaring above a simple piano melody. The instrumental builds over the next minute, with Stewart's bass driving it forward alongside a boom-bap beat and several smooth productional flourishes from Damu. Raw enters late, name-checking De La Soul almost immediately as he launches into a philosophical stroll through the D.C. of his mind's eye. "Sometimes there's not too much to say," he sing-chants in the chorus, though he's got plenty to rap about on "A Mile In My Head" as he maps a psychogeography of his city.
Space Beyond The Solar System cover art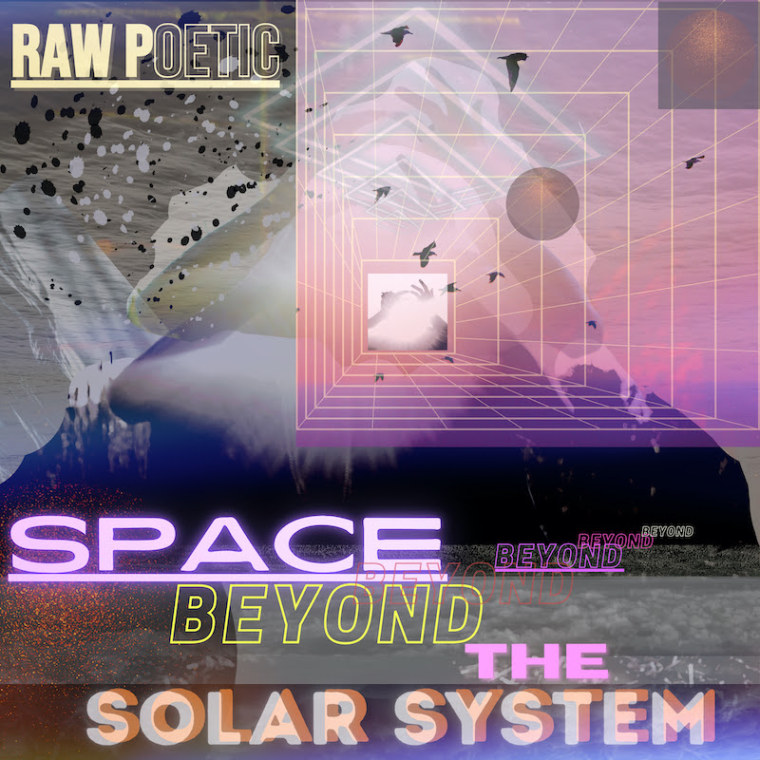 Space Beyond The Solar System tracklist
1. Young Poet Be Free
2. Houdini's Spell
3. Digits
4. Freak
5. A Mile In My Head (feat. Archie Shepp)
6. Blank Canvas (feat. Archie Shepp)
7. How I Kick It
8. The Uh Huh
9. Clouds
10. The Gift
11. Rustic
12. Two Seconds Til'
13. The Life in it
14. A Lost Season
15. 21st Century Moses
16. Anthem (feat. Archie Shepp)
17. Anecdote Island