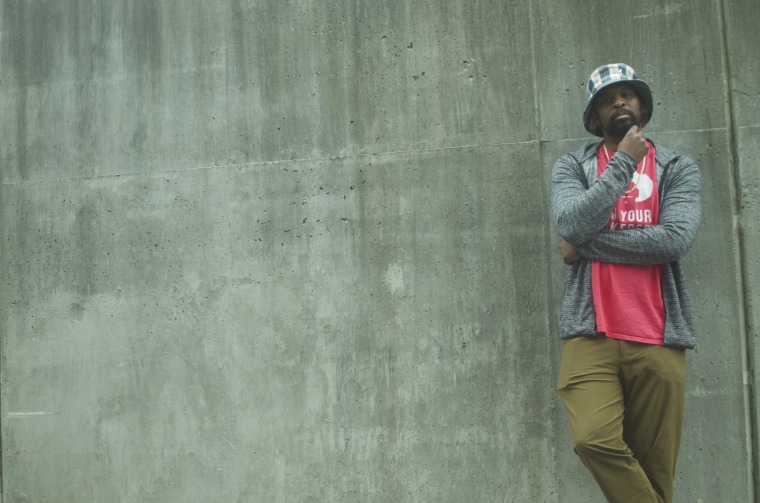 Songs that call back to golden-age hip-hop rarely live up to the expectations they set for themselves, but Jason Moore (Raw Poetic) consistently bucks this trend. Ocean Bridges, his 2020 collaborative LP with sax legend Archie Shepp (his uncle) and longtime collaborator Damu The Fudgemunk, is a modern masterpiece at the intersection of rap and jazz.
Today, he's shared "Open Roads," which follows "Sunny Water" as the second single from Laminated Skies, another Damu collab record coming March 18 via Def Pressé Records. The new track features Irreversible Entanglements' Luke Stewart on bass.
As their titles indicate, both of the album's initial offerings are radically optimistic endeavours. Buoyed by Stewart's playful bass line and The Fudgemunk's bright guitar chords and upbeat drumming, Moore repeats "Open Roads'" reassuring mantra: "...the world is going crazy, but we're gonna leave in love."
"My mother always said she never liked people who think they are better than her," he writes, explaining the new track's opening line, See I never see them elite, "and neither do I. So it was my way of telling everyone who hears it, we are all allowed to have a voice. I was creating an open road for me to travel. Sound like no one, be yourself, and do what you feel. And so the journey begins."
Listen below.