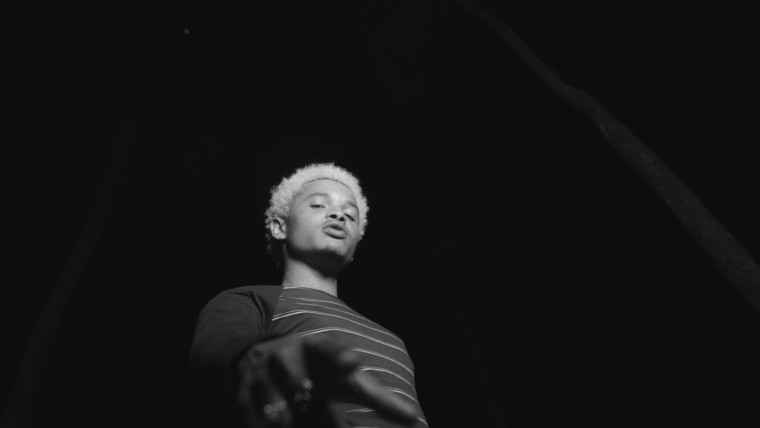 The FADER's "Songs You Need" are the tracks we can't stop playing. Check back every day for new music and follow along on our Spotify playlist.
I occasionally forget that Destin Conrad first blew up on Vine. Over the last few years, the Florida R&B singer has built up a small catalog of lush, intimate earworms infused with a gentle touch. Even when they're just bite-sized snippets like "EXCITED!" from his 2021 EP COLORWAY, Conrad finds ways to lock into deep grooves like a versatile Lego brick. He's found success as a songwriter too, with credits on Kehlani's blue water road and It Was Good Until It Wasn't. So far, this new phase of his career has been nothing but exciting.
"On 10," the opener of his new project SATIN, pushes Conrad in a new, dancier direction. It's only a subtle nudge, and by playing with the same soft and muted palettes Conrad has in the past, it feels like a natural evolution. On this song, his mind is stuck on one person, constantly replaying a mental image of their encounter. "Don't feel like how I felt before, what you do to me?" he sings. "You know every single way to get through to me." Its as if desire's brought him to his knees. As the song unfolds, new elements are folded in: A drum pattern here, a little trumpet there. When they come in, the song takes flight, lifting Conrad out of the murky keys, but the ascension doesn't last for long. Sometimes a fading memory is all you're left with.