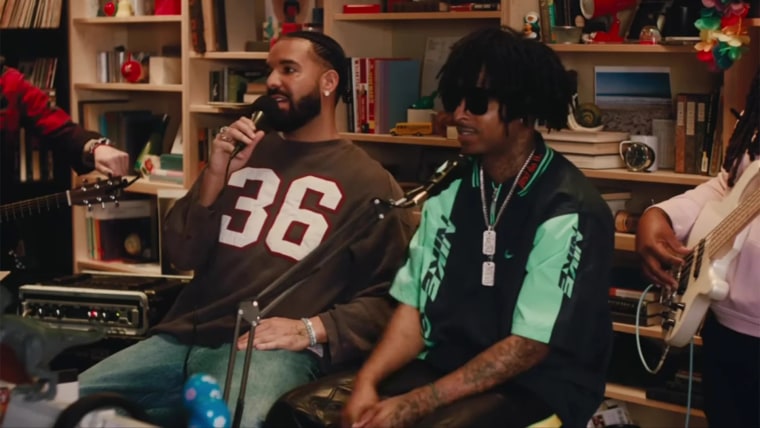 Drake and 21 Savage's collaborative album Her Loss has debuted at the top of the Billboard 200 albums chart, Billboard reports. The album, released November 4, earned the fourth-largest streaming week for any album ever (with 513.56 million on-demand official streams) on its way to the top of the chart, where it replaces Taylor Swift's Midnights.
Billboard chart data shows Her Loss shifted 404,000 equivalent album units in seven days, the largest one week figures for any R&B/hip-hop album in 2022. It is the third fastest selling album of the year overrall, behind Harry Styles' Harry's House and Swift's Midnights.
This latest success moves Drake closer to history with Her Loss becoming his 12th album to open at No.1. It's his second time in 2022 alone, following the June release of Honestly, Nevermind. Only Jay-Z (14) and The Beatles (19) have had more No. 1 albums on the Billboard 200 since records began. Her Loss is 21 Savage's third No.1 album following 2018's I Am > I Was and 2020's Savage Mode II.
The release of Her Loss did not comes without controversy, however. Drake & 21 Savage were sued by Condé Nast over a fake Vogue cover used to promote the album. Megan Thee Stallion, meanwhile, was critical of lyrics she took as Drake suggesting she lied about being shot by fellow artist Tory Lanez.