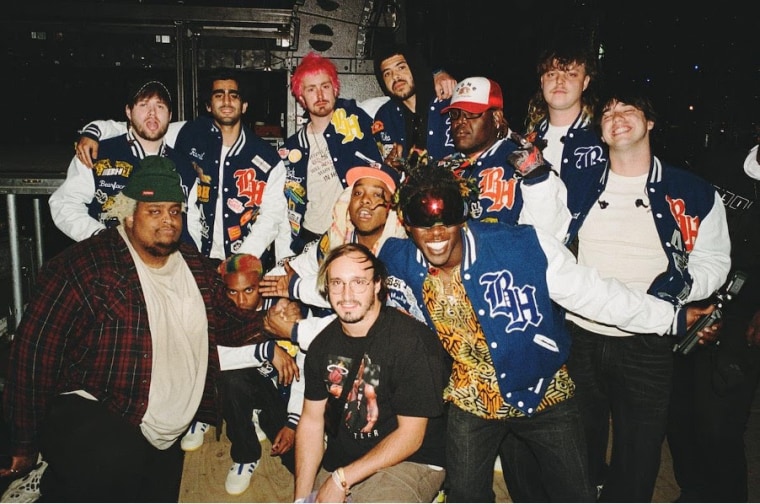 BROCKHAMPTON have released The Family, a brand new project the group have dropped prior to going on an indefinite hiatus. The album, which features recent singles "Big Pussy" and "Basement," can be streamed below in full.
The Family was originally billed as Brockhampton's "final album." However, the group will release another project later today (November 17). TM is made up of recordings from album sessions in Ojai, California, last year. A press release describes TM as a "parting gift" to fans.
BROCKHAMPTON revealed their breakup just prior to playing Coachella this year, a performance they said would be their final show. The new album was announced at the same time. "From the bottom of our hearts," the band wrote in a statement, "thank you for being on this journey with us. We would not be here without our fans."
The prolific group has released six albums in five years with The Family being the seventh and TM the eighth. After debuting in 2017 with three Saturation albums they went on to drop Iridescence in 2018, Ginger in 2019, and Roadrunner: New Light, New Machine two years after that.