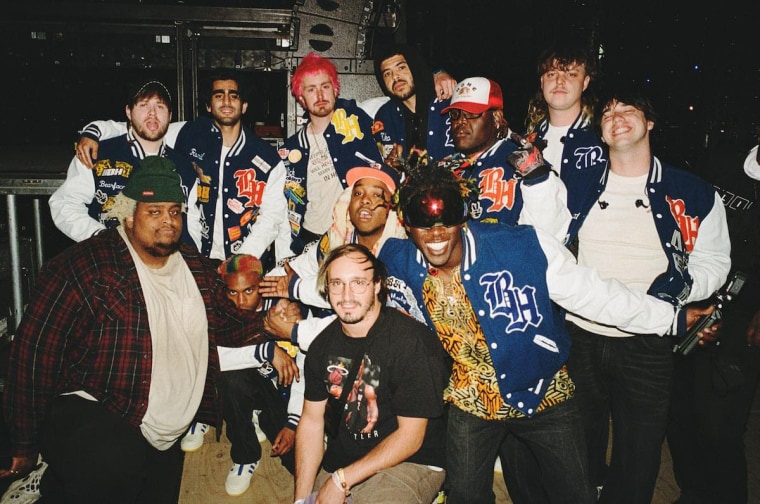 Days after the release of their final albums The Family and TM and their last-ever concert at The Fonda in Los Angeles, BROCKHAMPTON are (sort of) returning with a new radio show called I Miss The Band Already. The group will host the three-episode program this week — it airs exclusively on Amp beginning today (November 21) at 6 p.m. EST and running for the following two days.
According to a press release, the shows will "[range] from The Family listening party to a career retrospective as they discuss every album and era of BROCKHAMPTON." Fans will also be able to call in live to put questions to the band and type comments in a virtual chat room.
BROCKHAMPTON revealed their "indefinite hiatus" in January, canceling all dates on a world tour save for their Coachella performances.