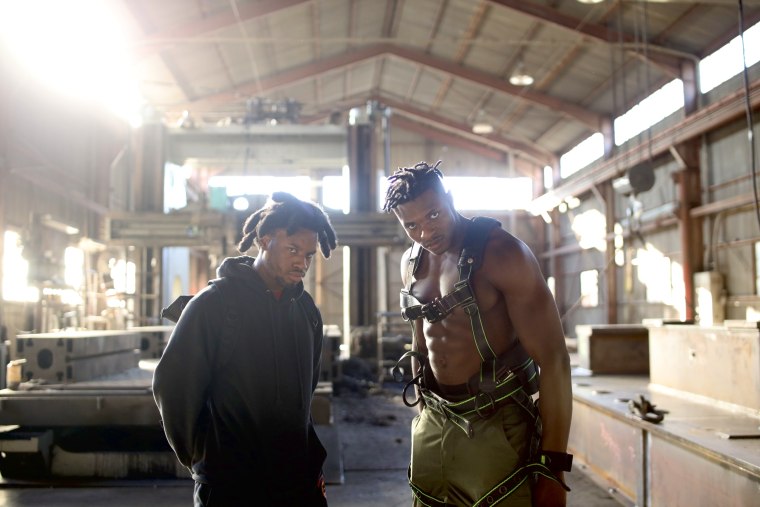 JELEEL! is the Rhode Island artist whose on-stage gymnastics, paired with high energy music, has earned him a viral following, has paired up with Denzel Curry for new song "SHOTS!" Scroll down to hear the song now. Check out JELEEL!'s recent FADER Gen F profile here.
"'SHOTS!' is such an important song to me because I feel like it's an elevated version of a lot of my harder and aggressive type songs, and obviously Denzel just made it that much more special," JELEEL! says in a statement. "We were jumping on couches having so much fun making this in the studio. We are such a great combo on the track, and I'm just super proud of this record."
In September Denzel Curry shared an extended edition of his 2022 album Melt My Eyez See Your Future featuring a 10-piece live band. The original version of the album was released in March and features the singles "Walkin'," "Zatoichi," and T-Pain collaboration "Troubles."