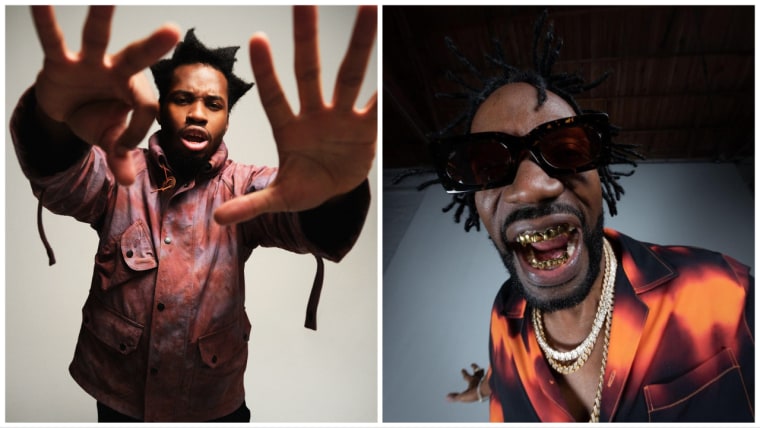 Denzel Curry has dropped a new single titled "BLOOD ON MY NIKEZ," a collaboration with Three 6 Mafia's Juicy J. A version of the song (minus Juicy J) was released with a video last week but the updated recording can be heard below.
Earlier this year Curry released a live EP recorded at New York's Electric Lady. The Spotify-exclusive release featured Curry running through a handful of songs from his 2022 album Melt My Eyes See Your Future backed by The Cold Blooded Soul Band. He also added a cover of Erykah Badu's Mama's Gun song "Didn't Cha Know" to the mix.
Juicy J's latest mixtape, Mental Trillness, was released in May.