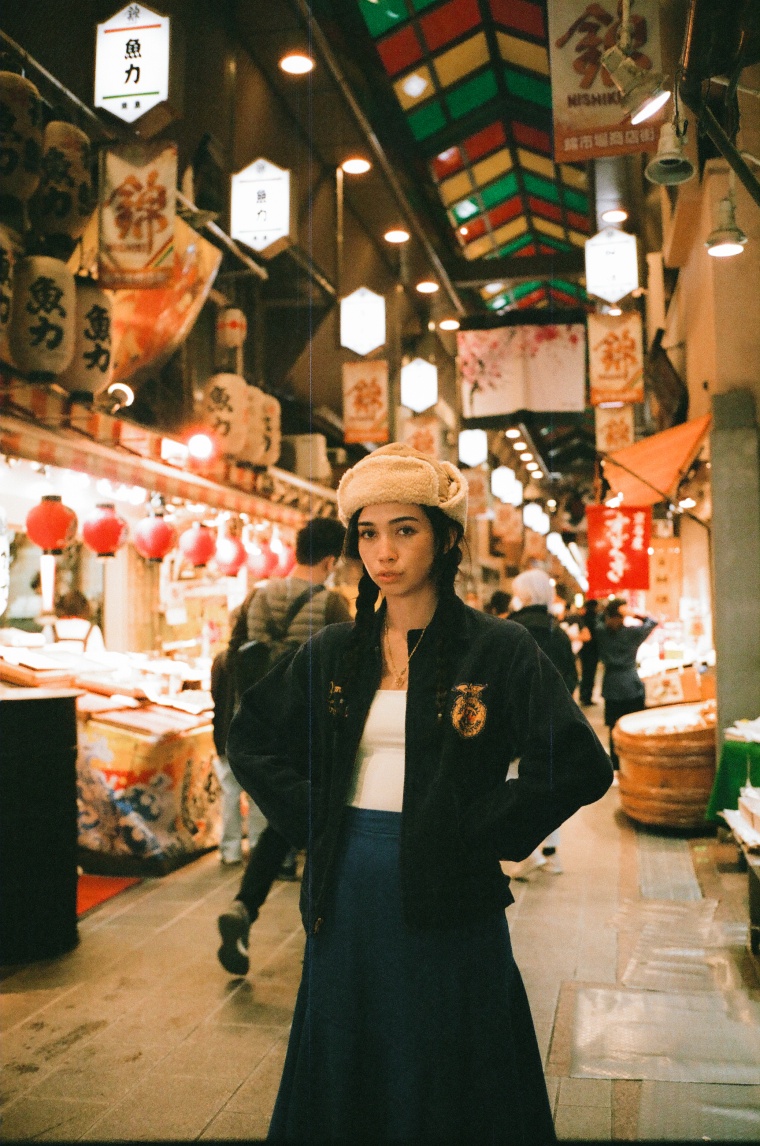 The FADER's "Songs You Need" are the tracks we can't stop playing. Check back every day for new music and follow along on our Spotify playlist.
On her new song "Japan," indie-pop artist Wallice writes about reconnecting to her Japanese roots and returning to the country for the first time since before the Covid pandemic. The song marks a departure from the scuzzy and energetic sound showcased on her 90s American Superstar EP, released in May, and focuses instead on her family background. "My hometown has never felt like home," the California-raised artist sings. "I'm not asking for your pity, but there's nowhere else to go." Ironically, for a song about missing Japan, the delicate acoustic guitar and precise vocal delivery call to mind the Laurel Canyon singers of the 1960s. Themes of identity and belonging gently unfurl as Wallice pines for connection during a time of enforced lockdown.
The song comes with a video shot on Super 8 during a long-awaited, restriction-free trip back to her father's home country. The grainy camera footage captures Wallice as she assimilates into the culture of a country she is neither native nor foreign to, instead approaching it from a point of equal familiarity and distance as she explores the neon-drenched side made famous in the movies, as well as the more bucolic and serene areas further afield.
Speaking to The FADER via email, Wallice explains: "The video for 'Japan' invokes a strange nostalgia for me. Both my parents lived in Japan long before I was born, but I actually haven't spent much of my life there. I've only been a couple [of] times for 2-3 weeks at a time and even then not regularly. I feel like, because we shot this video on film and it's not too planned out, it has almost a childhood home video quality to it.
"As many of my previous visuals are inspired by pop culture and movies/TV, I also wanted some of the visuals to be inspired by Lost in Translation. For our final night in Tokyo, we stayed at the Park Hyatt, which is where that movie takes place, to be able to film a little at the jazz bar and in the room. My mom also told me I stayed there when I was little my first time in Japan when I was there for my grandfather's funeral which I didn't know or forgot and that was deep in my subconscious. I think we captured the mixture of nature, historic temples, and bustling city that Tokyo (and we shot in Kyoto too) has to offer."