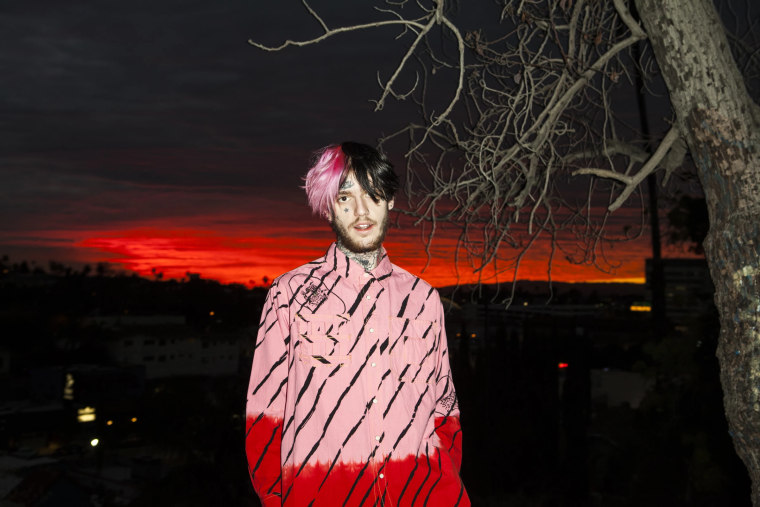 Seven years ago today, Lil Peep released his second mixtape, Live Forever. The release came as the rapper began to gain a following within the nascent SoundCloud rap scene thanks to his single "Star Shopping" (recently certified platinum), but Live Forever has stayed off of streaming services since then thanks to sample clearance issues. On the seventh anniversary of its release, Live Forever is now available to stream on all major platforms.
Alongside the new release, Peep's mother Liza Womack has shared an essay on Lil Peep's website detailing the creation of Live Forever, complete with screenshots of texts between Peep and the project's producers and her own insights into life with Peep while he was creating the music. "It seemed to me that making and releasing Live Forever was the culmination of a good year for Gus," she writes, "Years later, looking through his messages, I think I was right… It seems like he understood that sometimes life is just hard, but that does not mean it will always be that."
Stream Live Forever below. The tracklist contains "nuts," a song which has exploded this year thanks to its popularity as a sound on TikTok.