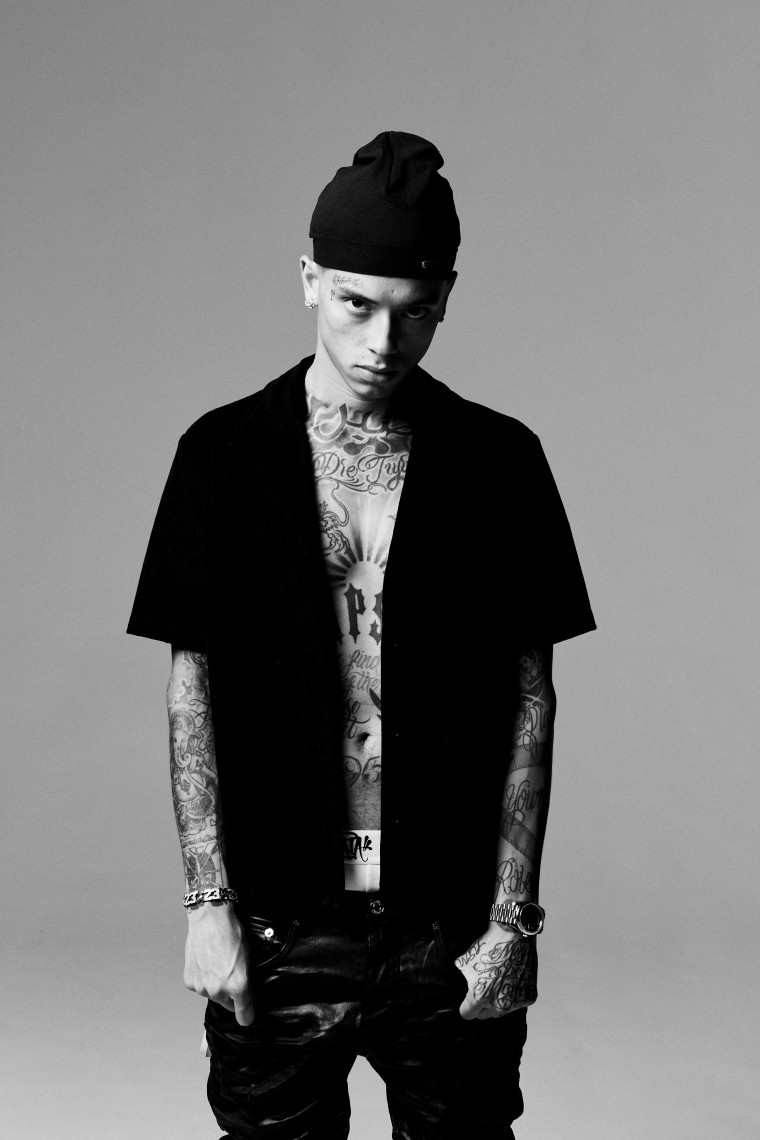 Central Cee is undeniably one of this year's fastest-rising stars. After joining forces with FKA twigs for The King's Man's sleek and stylish theme song last November, the Shepherd's Bush, London rapper has dropped a full-length album, an EP, a viral L.A. Leakers freestyle, and a smattering of singles including "Doja," a provocative summer bop that landed 80th on our 100 best songs of 2022 list.
Today (December 15), Cee is heading into holiday season with one last offering. "LET GO" flips the hook from Passenger's 2012 hit "Let Her Go" for a chorus more befitting the emcee who rapped, earlier this year, "How can I be homophobic? My bitch is gay."
"Only know you've been high when you're feeling low / Only hate the road when you're missin' home / Only know you love her when you let her go," he sings in his best Michael David Rosenberg impression before adding two bars of his own: "You said that pussy mine, so why'd you let it go? / You're such a hoe." Watch the music video and view Central Cee's upcoming tour dates below.
Central Cee 2023 North American tour dates
February 15 - Chicago, IL - Bottom Lounge
February 18 - Montreal, QC -Theatre Corona
February 19 - Montreal, QC - Theatre Corona
February 22 - Boston, MA - Big Night Live
February 23 - New York, NY - Irving Plaza
February 25 - Atlanta, GA - The Loft
February 28 - Oakland, CA - The New Parish
March 1 - Los Angeles, CA - The Roxy Theatre