The 100 best songs of 2022
From Jockstrap to Carly Ray Jepsen and Karol G to Alex G, these are the songs we had on repeat this year.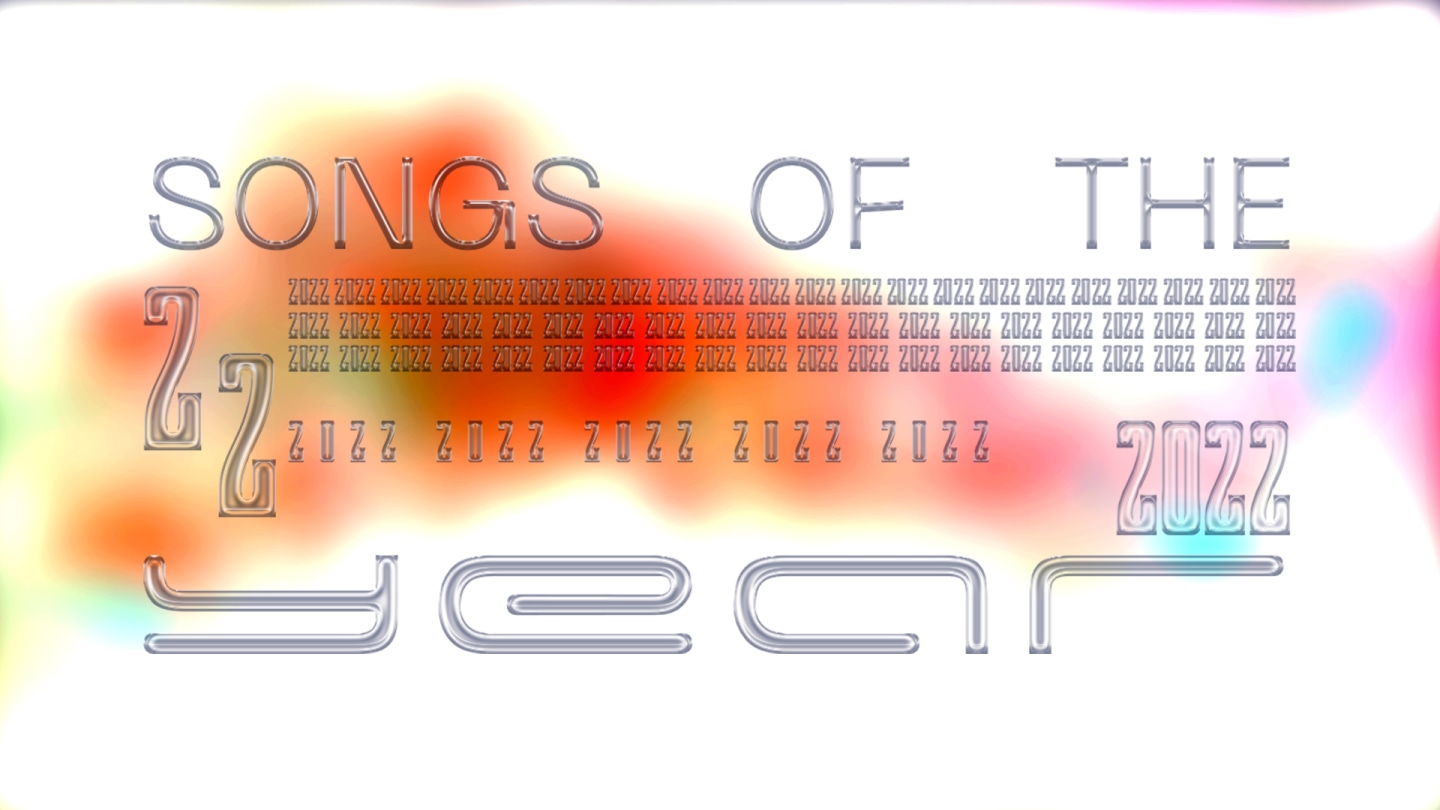 This year saw the return of some bona fide icons (Kendrick Lamar, SZA, Paramore), the emergence of some likely future stars (Ice Spice, Jim Legxacy, Doechii), and the success of independent artists from across the spectrum (Westside Gunn, Alex G, Jockstrap). It also definitely featured a load of incredible music that you — like me — missed. For example, having failed to register it on release, I haven't stopped listening to Jimi Jules's "Der Aufstand" for the past week. (Thanks, Sal!). No doubt there will be at least one thing on our list of the year's best songs that you'll love just as much — and the same is true of our list of the year's best albums. We'll be back next year to cover the best and most exciting music from across the world. See you right here. — Alex Robert Ross, Editorial Director
100. The Dare, "Girls"
"I like girls who got degrees
Girls on killin' sprees
I like girls who got a bone to pick with me."

99. Flo, "Cardboard Box"
"I got a confession
I don't think I want you anymore."

98. Gunna, "Pushin P"
"Pointers in the Patek and my piece, I'm pushin' P."

97. Chief Keef, "Bitch Where"
"I'm in the church, and I'm tryna get my soul clear
Wrote my name on the wall, hope it don't smear."

95. Skeng, "Likkle Miss"
"Killa dem brawlin an' wanted an' haunted
Craig Town know di vibe, Junglist weh Grants Pen."
94. Holly Humberstone, "London is Lonely"
"Any minute now I swear I'm gonna lose my mind
So many people, it's so easy to get lost sometimes
And this winter is going on too long."

93. XG, "Tippy Toes"
"Gonna keep ya, gonna keep ya on your tippy toes
Watch the way, we lead the way, we work the way we glow."
92. Paramore, "This Is Why"
"If you have an opinion
Maybe you should shove it."

91. Kehlani, "Melt"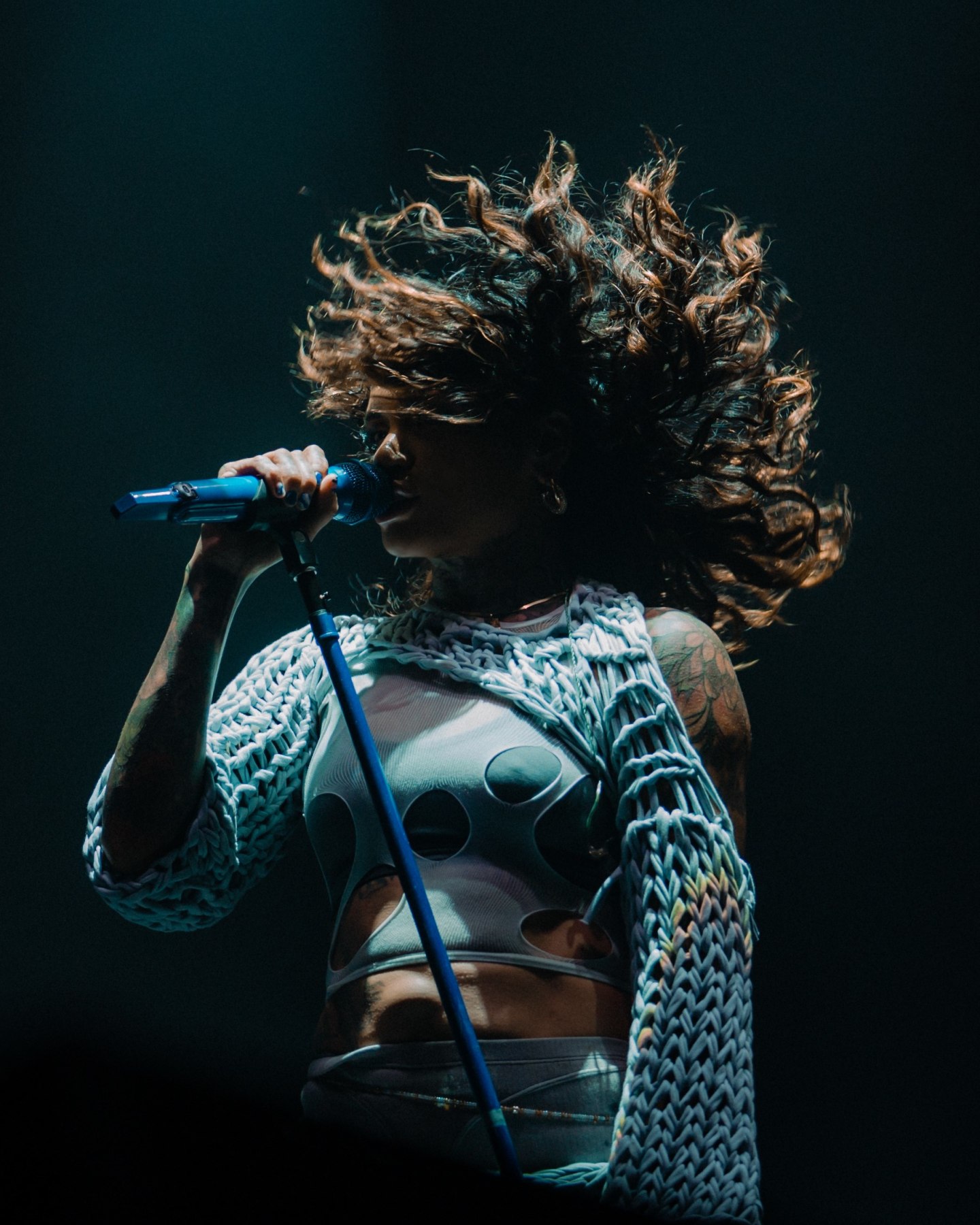 "Wish I could build me a cute apartment
One-bedroom right where your heart is."
90. SASAMI, "Say It"
"I don't want you to apologize
Just say it, say it, say it."

89. T-Shyne feat. Young Thug, "Sugar Water"
"When I was young, we drank sugar water.
And now my bathroom filled with Gucci towels."

88. Show Me The Body, "We Came To Play"
"Cast the first stone, deafen the silence
Violence of law, live by the law of violence."

87. Caroline, "IWR"
"Do you wake up
With an old set of handlebars
Between your fingers?"

85. Tyondai Braxton, "Phonolydian"
Glitchy electronica deconstructing in real time as a synth-pop melody and choral samples do battle.

84. Kendrick Lamar, "Crown"
"They idolize and praise your name across the nation
Tap the feed and nod the head for confirmation."

83. Mura Masa feat. Pa Salieu and Skillibeng, "Blessing Me"
"Serious gyal, she don't Netflix chill
Rain like Amazon, insert the Fire Stick."

82. Nosaj Thing feat. Julianna Barwick, "Blue Hour"
"Time of day is the blue hour
From a bud into a flower
What was held tight like a fist
That's just flying into bliss."

81. Action Bronson, "Jaguar"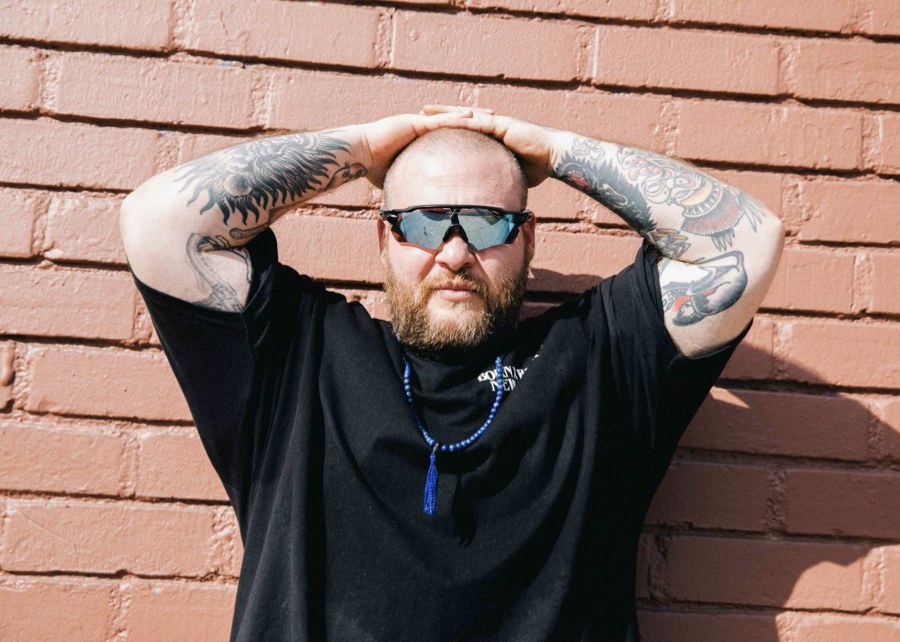 "Your bitch got a face like Paulie Shore
It takes forever to pull that long .44 out my shorts."
80. Central Cee, "Doja"
"Somebody tell Doja Cat
That I'm tryna indulge in that."

79. Kabza De Small, "Eningi"
"Ah weSomandla, ngicela ungnike imali eningi eningi eningi."

78. Fontaines DC, "Roman Holiday"
"What artless living all this soft pain thrills
What calamities usher all our brilliance to the hills!"

77. Bad Boy Chiller Crew, "BMW"
"That's my girl, my Cinderella
Ride or die, we slide together
She make my life so much better."
75. Skullcrusher, "Whatever Fits Together"
"I awoke in a warm bath
With words still in my head
They remain unspoken
And follow me to death."
74. Dro Kenji, "Tightrope"
"I know that sometimes you feel like you walkin' on a fuckin' tightrope
I don't know how she got so entitled without a title
Feel like I don't even belong here
I don't know how they feelin' but I don't care what they think of me."
73. Joyce Wrice, "Iced Tea"
"Sweetest deceiver
Biting on the hand that feeds ya
I see your demeanor
Why you getting mad for no reason?"

72. Nia Archives, "Baiana"
"Eu vou can- povo, que eu cheguei
Mais outra vez apresentar meu baianá
Boa noite, povo, que eu cheguei
Mais outra vez apresentar meu baianá."

71. The Smile, "Thin Thing"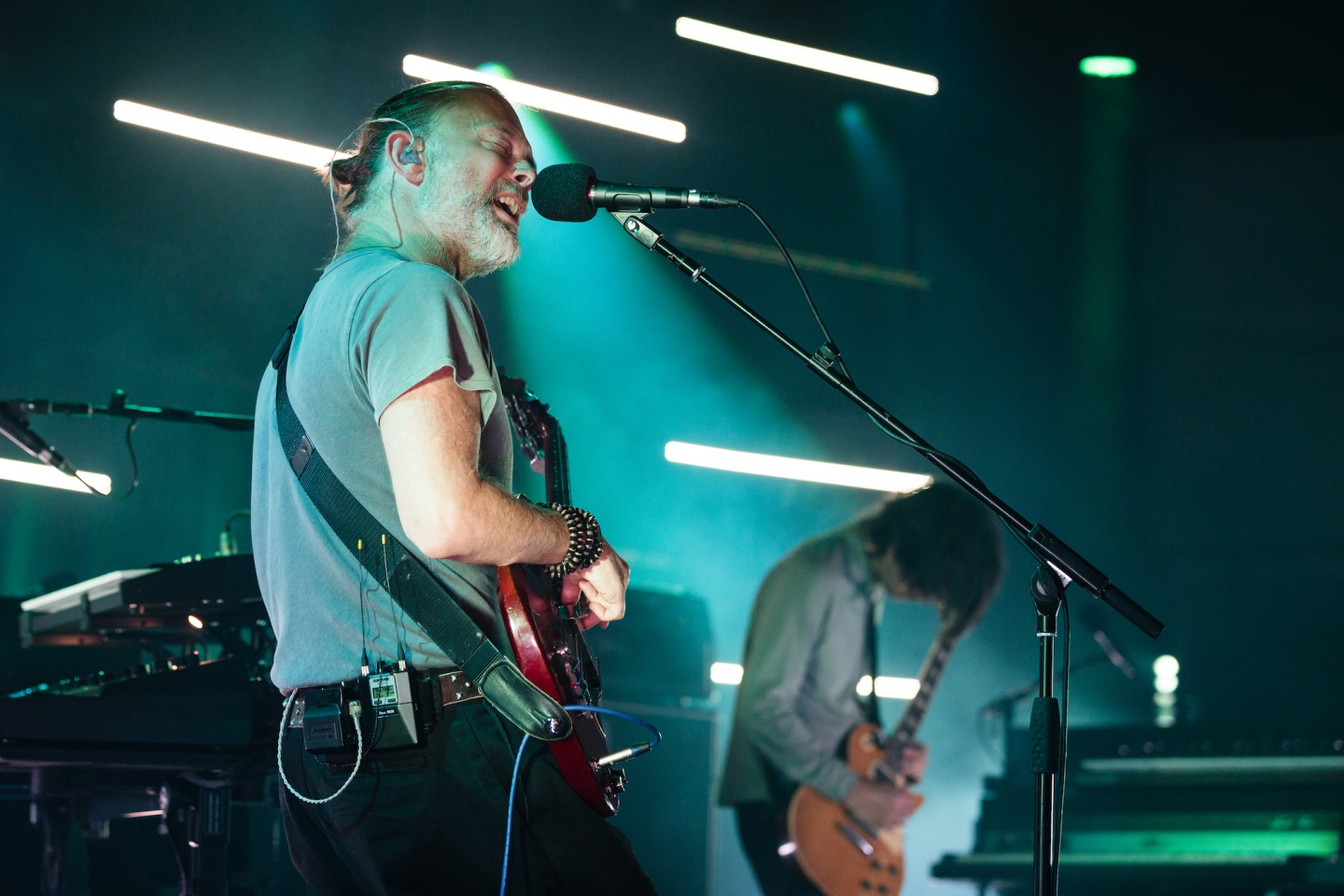 "First, she'll pull your fingers off
And then she'll pull your toes
And then she'll steal the photos from your phone
(But you won't notice)."
70. Fish Narc feat 8485, "Instant Sobriety"
"Ripping my life up
Vivienne floorboards
Distressed and all the rage right now
I need to get it out, get it out."
69. The 1975, "I'm In Love With You"
"And yeah, I got it, I found it
I've just gotta keep it
"Don't fuck it, you muppet."
68. Swami Sound, "Back in the Day (Soulecta Dub)"
"Who said I made you that way?
And you seem easily swayed
Y todo lo que ya paso
Lo tienes presente
Y siempre dices."

67. Yeat, "Talk"
"I don't give a fuck what you sayin', I don't listen to it
I don't wanna hear 'bout nothin'
In the woods at 2:00 a.m. Rolls Royce truck
Yeah, with the Cullinan up."

65. Caroline Polachek, "Billions"
"Salting, flavor
Lies like a sailor
But he loves like a painter, oh, oh
Billions."

64. Ayra Starr, "Rush"
"Me no getty time for the hate and the bad energy
Got mi mind on my money
Make you dance like Poco Lee
Steady green like broccoli."

63. Lucrecia Dalt, "La desmusura"
"Lo es
Sí es
Lo es
¿Tal vez?
¿Lo ves?
Tal vez no."

62. Megan Thee Stallion, "Plan B"
"Ladies, love yourself, 'cause this shit could get ugly
That's why it's, "Fuck niggas, get money"
And I don't give a fuck if that nigga leave tonight
Because, nigga, that dick don't run me."
61. Conway The Machine, "Stressed"
"They like, "Why you stressed, boy? You blessed"
They don't know about the nights where I can't even get rest
Burnin' this kush while I pace
Cryin' in the mirror every time I look at my face."
60. Sabrina Claudio, "Put On Repeat"
"If he could, he would have this for life
Mmm, make it lovely
It only gets better each time, yeah, yeah, yeah."

59. Easyfun, "Audio"
"Au-di-o, au-di-o
All you ever want
Au-di-o, au-di-o
All I ever got"

58. Hudson Mohawke, "Bicstan"
A hyperkinetic happy hardcore mutation.

57. Shygirl, "Woe"
"When will you see it from my side?
I can have it all but I'm never satisfied
Bitches pree me all time
Do they even know what it's like this high?"

55. Tove Lo, "No One Dies From Love"
"I tried my best with you
You claim the same
Somehow we're strangers, but share this pain."

54. Rema, "Calm Down"
I see this fine girl, for my party she wear yellow
Every other girl they dey do too much, but this girl mellow.

53. Hagop Tchaparian, "Right To Riot"
Armenian folk-inspired techno that makes you feel like you could run a mile over broken glass.

52. Bolis Pupul & Charlotte Adigéry, "Ceci n'est pas un cliché"
"You're cold as ice
I wanna make you feel real nice
I wanna make you feel real nice
I bet this song sounds real familiar (familiar)."

51. Rosalía, "SAOKO"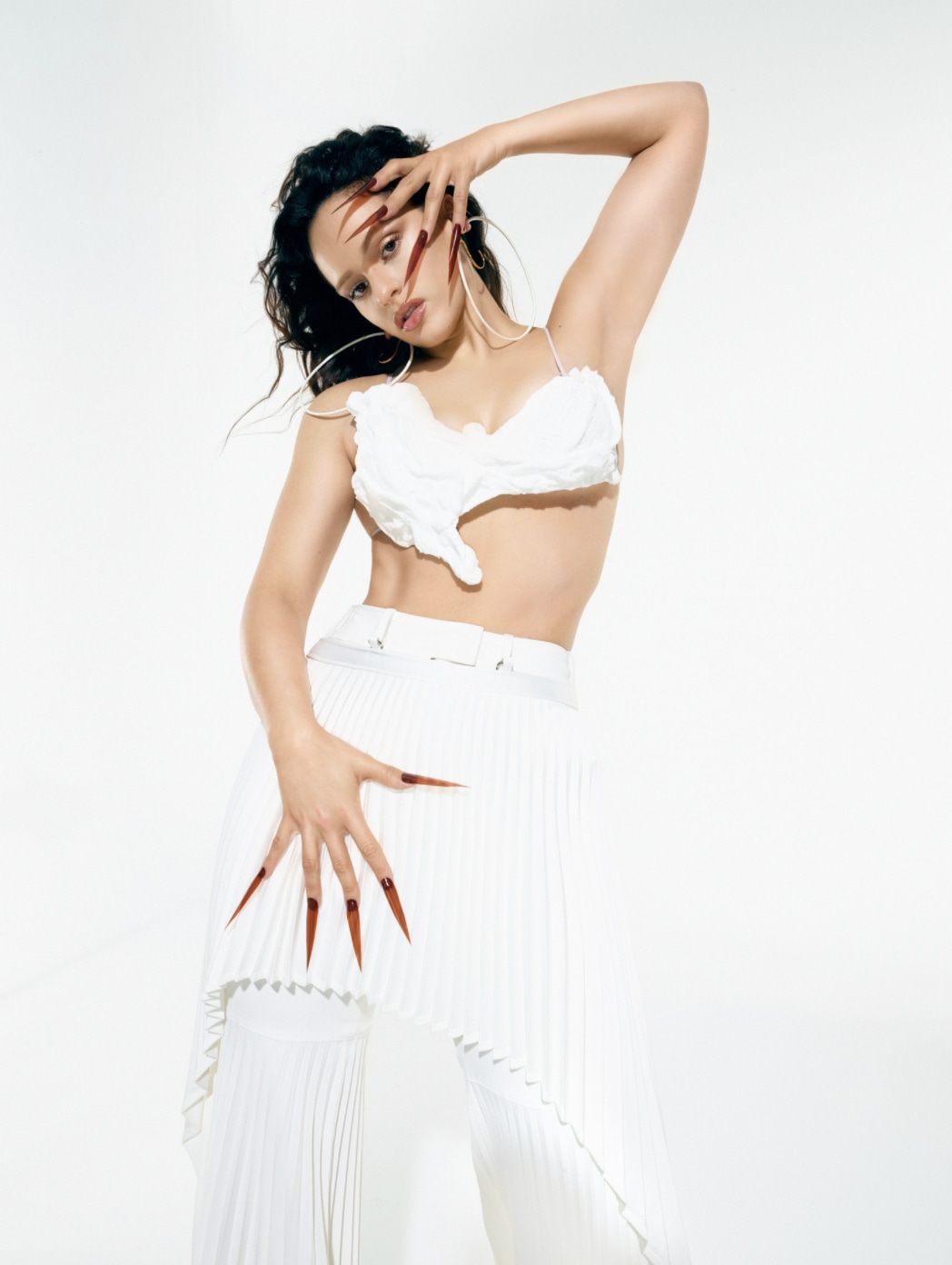 "Me contradigo, yo me transformo
Soy to'a' las cosa', yo me transformo."

50. Jimi Jules, "Der Aufstand"
Some of the most fun I've had dancing this year was thanks to Swiss house producer Jimi Jules, who unleashed his sophomore record + (executive produced by Dixon) back in March. If the lead single "My City's On Fire'' galvanized the initial inferno, then consider "Der Aufstand" his invitation to grab a torch and catch a flame, to "fight for the fragile and riot for the righteous." Defiance abetted by escalating staccato synths and square bass, it's a banger that keeps its fists clenched. — Salvatore Maicki
49. FKA twigs feat. Rema, "jealousy"
"jealousy" is a song that leaks into the subconscious, slowly re-tuning one's brain until it matches its mesmerizing frequency. Compared to other tracks off CAPRISONGS, twigs' foray into capital-P pop, is one of the more straightforward, but its slinky, swaying groove has a mysterious power, converting it into the type of rhythm that lives in your head rent-free. Thankfully, twigs is more than welcome to stay, wrapping the instrumental in radiant falsetto and angelic background vocals that make the track worthy of obsession. "I'm living true / Knowing that I'm better off without your blue," she scoffs in a disarming send-off. You don't realize how deep the knife is until you look down. — Brandon Callender
48. Eliza Rose, "B.O.T.A."
For obvious reasons, the summers of 2020 and 2021 were both duds. Maybe that's why 2022's edition held an unbridled hedonism, with the joyful allure of dancing with friends and feeling yourself saturating everything. The soundtrack to this urge? "B.O.T.A. (Baddest Of Them All)." A collaboration between Manchester producer Interplanetary Criminal and London polymath DJ Eliza Rose, it borders on trashy Eurodance in the best possible way. With its shiny beats and sweet vocals, this gleaming banger became the UK's inescapable party song of the year. Inspired by the energy of the titular character from the 1973 Blaxploitation film Coffy, "B.O.T.A." struts playfully, confidently, teeming with delicious heat. — Tara Joshi
47. Sudan Archives, "NBPQ (Topless)"
Over looping, pentatonic riffs (a rarity in Western music; you'd sooner hear them in West Africa), Sudan Archives sounds like a snake-charmer on "NBPQ (Topless)," rattling effortlessly between cool, puckish pizzicatos, tightly rapped bars, and a sweltry decrescendo. These masterful stylistic pivots drive her point home: "I'm not average / Average / Average," she sings on the chorus — something, you realize by the song's end, is a severe understatement. — Emma Madden

45. TSHA feat. Mafro, "Giving Up"
The blockbuster breakbeat climax of London producer and DJ TSHA's debut album Capricorn Sun exists on the cliffside precipice between love and anguish. Written with her partner Mafro (who lends his pliant vocals to the track) amid a particularly fraught time for the couple during lockdown, "Giving Up" orbits around the idea of throwing hands in the air, quickly accumulating enough kinetic energy to obliterate it entirely. Holding on wins this round. — SM
44. Lil Yachty, "Poland"
"Poland," which leaked online in October and went viral almost instantly, is proof that Lil Yachty is at his best when he's having fun. This is an 80-second throwaway about cough syrup inspired by a plastic bottle of water, and it allegedly earned Yachty a personal invite to Poland from Prime Minister Mateusz Morawiecki. Its 8-bit production and Yachty's uneasy warble only render it more absurd. The exuberant Lil Yachty is one of the few rappers out there who could leak something so silly and leave his audience demanding more. — ARR

43. John Cale & Weyes Blood, "STORY OF BLOOD"
A John Cale-Weyes Blood team up is, for this writer, as close as musical collaboration can come to its platonic ideal. "STORY OF BLOOD" is Cale's song first and foremost, but Natalie Mering's presence can be felt in the track's bones before she even enters. Over an instrumental that would feel almost devotional save for its synthesized trap drum beat and occasional '80s-style stadium blasts, Cale delivers an abstract, sinister treatise on blood's less common functions in his forthright, booming baritone. Mering sings around him, filling up the cracks in the music like a rich, mournful mist. — Raphael Helfand

42. Hikaru Utada, "Somewhere Near Marseilles"
The typing bubbles on your phone bounce giddily; each message from them is coming quickly now. You're past flirting, past the sensual allusions; you are tied together by the dream of skin against skin. Hikaru Utada relishes these erotic prospects on "Somewhere Near Marseilles," spending nearly 12 minutes immersed in its deep-house instrumental co-produced by Sam Sheperd a.k.a. Floating Points. More than any one sonic element, the composition's all-encompassing delirium is the music of Utada's heart: "I'm gonna give it to you / I'll get a room with a view," they sing, the deliciousness of the impending collision almost too much to bear. — Jordan Darville
41. Carly Rae Jepsen, "The Loneliest Time"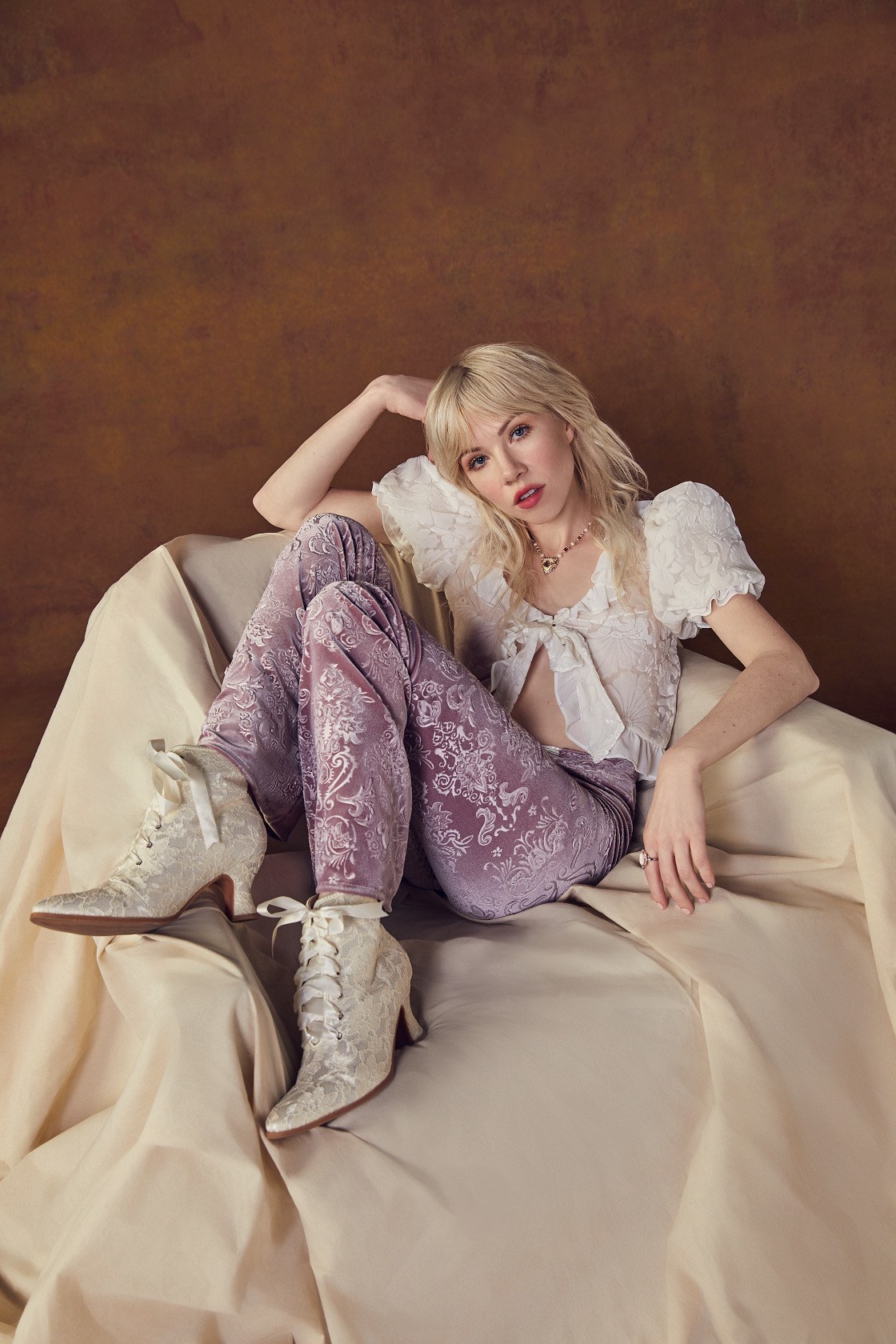 If you didn't already know that Carly Rae Jepsen was a theater kid, here's your proof. The title track from her fourth album is a gloriously slick disco duet with Rufus Wainwright — a farfetched daydream about returning to an old lover and finding paradise. It perfectly distills the deft songwriting and joyous abandon that's distinguished her as a truly great pop star (whatever the charts might say). — ARR
40. Jane Remover, "Cage Girl"
For the young New Jersey singer-songwriter Jane Remover, the searching is the point. Earlier this year, they wrote that they'd adopted this new name, Jane Remover, as part of a journey to "figure out who you really are." "Cage Girl," released at the time of the project's rechristening, is a document of a similar kind of uncertainty and inner turmoil. Over dreary, dreamy arrangements that recall Slowdive at their stormiest, they sing fragments of memories and images that evoke, at once, tenderness and violence, uncertainty and peace. The swirl of emotions and instrumentation feels true to those liminal times in life when you don't know which way is up. Sometimes you just have to spill it all out to try to make things make sense. — CJ

39. PGF Nuk feat. Polo G, "Waddup (Remix)"
PGF Nuk imagines his music as a release valve. The Chicago rapper told DJ Booth earlier this year that he hopes that he can "bring the anger out of people." The remix of "Waddup," featuring Chicago star (and Nuk's cousin by marriage) Polo G, does just that, in a simple, effective three minutes. Swerving over ominous synth melodies, the pair outline the violent ends that await anyone who stands in their way. Most crushing is Nuk's simple delivery of the phrase that gives the song its title: "Ay, bitch, waddup?" Playful, sneering, intense, and sinister, his delivery packs a wide spectrum of feelings into just a few words — the hope is, by the time the song's over you'll be able to purge all of them and find some peace. But if not, you can always run it back. — CJ
38. Omah Lay, "I'm a Mess"
Omah Lay can legitimately claim to have done as much to broaden the emotional range of Afropop as anyone else with Boy Alone, but the true selling point of his poignant debut album is the never-ending tension between the glitzy trappings of his fame and the sunken depth he falls to due to insecurities and fears. While he spends the entire course of the album sulking about his distress, he never directly addresses the elephant in the room like he does on "I'm a Mess." Opening the song, he wistfully admits: "Sometimes I'm happy, sometimes I'm sad, I don't know what's over me." The confessional feel of the song rests on the minimalist pairing of hi-hats and shuffling drums that producer Niphkeys weaves but it also owes its acclaim to the specificity of Omah's songwriting. Here, Omah is fessing up to everything he feels with the hope that it will all be okay. — Wale Oloworekende
37. Future, "Wait For U"
Drake and Future both spent this year chasing a moment that has perhaps passed them by, but "Wait For U" served as a reminder that, in fleeting moments, their tag team of relationship chaos can still be devastating. Both rappers open up in their verses, with Future candidly admitting his need to be loaded to express his true feelings. Drake, in particularly spiteful form, makes his inability to commit in a relationship sound like a hidden blessing. The spikiness of both verses jumps out between Tems's choruses, luminous and addictive — a life raft in the choppy emotional waters created around her. — David Renshaw

35. El Alfa, "Gogo Dance"
Since his breakthrough track "Coche Bomba", El Alfa has become one of the few artists to consistently drop music that innovates and contributes to the evolution of Dominican dembow. Produced by Chael Produciendo, "GOGO Dance'' is no exception, an automatic and worthy global sensation on TikTok and at the club. — Jennifer Mota

34. Anxious, "You When You're Gone"
Connecticut band Anxious' amped-up album Little Green House is the sound of a pop-punk band with hardcore roots — but its tender closer, "You When You're Gone," is where it soars. Stella Branstool (from Brooklyn band Hello Mary) provides guest vocals, delivering the line "No one will miss you when you're gone / but I'll still love you" with unnerving clarity as guitars twinkle above her. It's a lyric that could only come from deep inside a relationship, committed to the end when everyone and everything else has fallen away. — DR

33. Harry Styles, "As It Was"
Using each new release as a reintroduction, Harry Styles always audibly strives to be more than what is expected of him. On Harry's House lead single "As It Was," the singer hits an effervescent pitch both sonically and conceptually, expressing a willingness to embrace introspection while delivering one of the most textured performances in his loaded discography. This is a musician who has been at the center of pop music for more than a decade proving first that One Direction was more than a copy-and-paste boy band — and then that he was more than One Direction. While shedding the past on "As It Was," and embracing the fullest extent of his skills in the present, Styles frees himself up to embark with unhindered confidence into the future. — Larisha Paul
32. EST Gee and 42 Dugg, "Thump Shit"
No one makes a casual threat quite like EST Gee. And "Thump Shit," a single from Last Ones Left, his collaborative project with Detroit rapper 42 Dugg, is exactly what its title promises: a firehose of intimidation tactics and ultimatums. But the magic of "Thump Shit" is how much fun he and 42 Dugg sound like they're having as shots ring. (Note the bars in which he compares his itchy trigger finger to, uh, premature ejaculation). Dugg, for his part, employs a nasally, halting delivery that makes even the most innocuous bars sound mischievous — outlining the lifestyle that makes such a steely mindset feel necessary. It's the sort of song in which every staccato consonant promises chaos. — CJ
31. Real Boston Richey feat. Lil Durk, "Keep Dissing 2"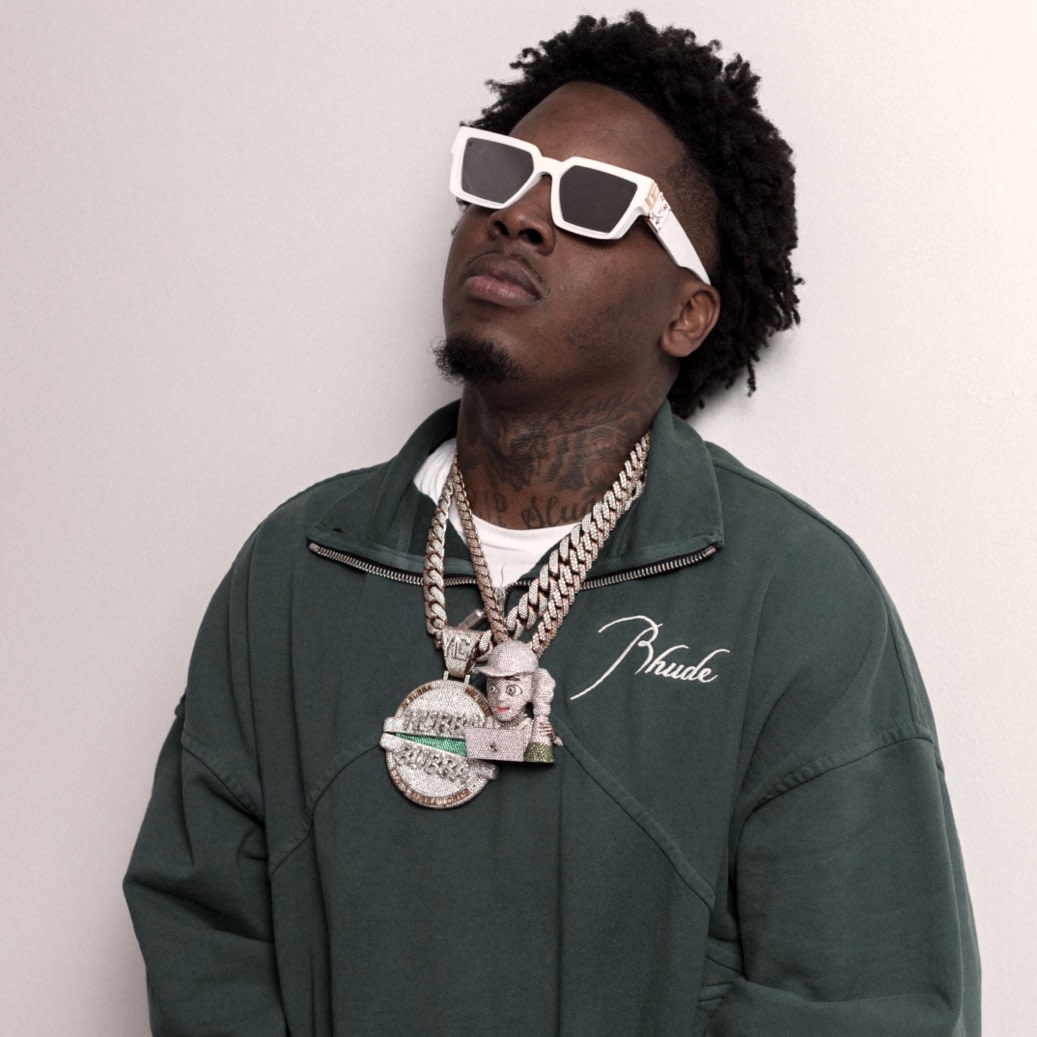 Real Boston Richey is fed up. The hangers-on have bled him dry, Instagram situationships endlessly linger, and his hard-and-fast lifestyle has sunk its claws into him. Richey's mood causes his Florida cadence on "Keep Dissing 2" to coil tighter than we've heard previously, each word sounding like it has left a bitter taste in his mouth. Resigned, Richey shrugs off the dark side of his growing success ("Wanna know why niggas dying? Niggas keep dissing," he says with a schoolteacher's deliberation). In contrast, guest Lil Durk is as bloodthirsty as he is shrewd, outlining his ruthlessness while taking care not to give the prosecutors who may be listening any material for a RICO charge. The orchestral beat solemnly ebbs and swells throughout, its strings singing the song of a ceaseless, tragic blood feud. — Jordan Darville
30. Black Midi, "Sugar/Tzu"
black midi revel in their ridiculousness. On "Sugar/Tzu," frontman Geordie Greep imagines himself as a "three-foot-three superfluous freak" (read: small child) watching an ultra-violent boxing match in the year 2163 between heavyweights Sun Sugar and Sun Tzu. It plays out over a maelstrom of volatile instrumentation: the controlled chaos of Morgan Simpson's thunderous drums; an anxious, driving bass line from Cameron Picton; Greep's caterwauling guitar; and a few key embellishments from additional contributors — most notably Kaidi Akinnibi, whose alto sax squeals make the song's climactic moments sparkle with campy brilliance. — Raphael Helfand

29. The Weeknd, "Less Than Zero"
Lamenting the end of a relationship while accepting the blame for its demise, "Less Than Zero" presents the kind of emotional vulnerability we've come to expect from The Weeknd in the recent years of his career — saddled, of course, with his usual hedonism. A mid-tempo new wave track, "Less Than Zero" would fit snugly on the soundtrack of a 1987 coming-of-age blockbuster, its climbing synths and acoustic backdrop offering the perfect nest for its introspective hook. — SE

28. Cate Le Bon, "French Boys"
There's nothing in the world so romantic as waiting. Waiting is the lover's predisposition. Roland Barthes (a French boy) said so himself. On "French Boys," Cate Le Bon renders that amorous anticipation into remote symbols — plastic bouquets, faces like lakes — that scan clearer than direct language, so that you can feel the waiting rather than merely registering it. You can also feel when the waiting gets too much. After the chorus, guitars and saxophones burst into a tantrum of ecstasy. A series of little deaths that bloom and contract. — EM

27. Nilüfer Yanya, "try"
A sky does not have to be crowded with stars to dazzle us. Nilufer Yanya's virtuosity comes from a restraint buoyed by the enduring tenderness in moments anxious, desperate, and somewhere in-between. "try," a song on Yanya's superb second album PAINLESS, best showcases this talent. Yanya wrestles with solitude and the resulting cacophony of internal noise that gets generated when everything around us is silent, beginning the journey on a cluster of gently ascending guitar notes. Gradually, almost imperceptibly, the song evolves into a post-rock soul explosion, an idea so grand that lesser artists would have thrown it at us immediately. — JD

25. Pusha T, "Diet Coke"
Dubbing yourself the "Martin Scorsese of street rap" is a serious boast, but they're shoes the Virginia rapper has filled for over two decades. On "Diet Coke," Pusha T's snarling voice bounds over infectious piano trills and a chopped-up sample originally intended for an 88 Keys beattape nearly 20 years ago. Push plays the long game, his bombastic delivery almost daring you to respond if you're brave enough ("Saddle up / I'm still pitching baby, batter up"), paying homage to JAY-Z ("Imaginary players ain't been coached right''), and fellow Virginian Missy Elliott ("Missy was our only misdemeanor"). Finding increasingly inventive ways to rap about coke and its accouterments, coupled with fourth-wall-breaking self-awareness, has always been Pusha's superpower. Here, it makes for an audacious and dark proclamation of his longevity: "How many are still standing, reflecting in that mirror?" — Sajae Elder

24. Grace Ives, "Lullaby"
By the time Grace Ives has reached the end of her knockout sophomore record Janky Star, everything has unraveled into a "lovely mess." Carnivalesque synths bounce around her as she's back to square one, going through the motions once again. "I hear the neighbors sing 'Love Galore,' I do a split on the kitchen floor," she exclaims as though it's just another day that ends in "y." It's a bittersweet certitude delivered with an oblique grin; a paean to the rituals we teach ourselves to survive, the melodies we fall back upon to ease our anxious minds. — SM
23. Lana Del Rey, "Buddy's Rendezvous"
"Buddy's Rendezvous" may be a Father John Misty song — the original appeared on this year's Chloe and the Next 20th Century — but Misty melts away when Lana sings it, even if he is still on backing vocals. "Buddy's Rendezvous" is the most perfectly languorous ballad Lana has ever sung, floating along on coils of vape smoke, fading out as slowly as it fades in. — Shaad D'Souza
22. Sabrina Carpenter, "Because I Liked A Boy"
Over the last two years, Sabrina Carpenter found herself unfairly written into love-triangle gossip with Olivia Rodrigo and Joshua Bassett. But on "Because I Liked a Boy," she answers the criticism and vitriol with honesty and pithiness, reclaiming her narrative along the way. She makes it clear that she doesn't want anyone's grace or pity, she wants them to know the truth. She's not a "homewrecker" or a "rebound going 'round stealing from the young," she's a confident — and often underrated — pop singer with sharp instincts for heart-on-your-sleeve lyricism. And, more importantly, before she's any of those things, she's a human being, a deceptively tricky truth to tell in a three-minute pop song. — LP