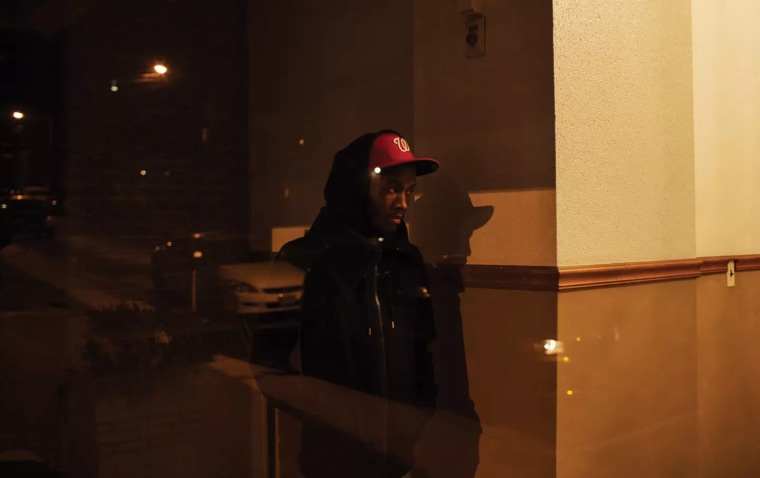 OnlyFans model Sky Bri has accused D.C. rapper Shy Glizzy of sexual misconduct. In a recent interview for No Jumper, Bri told Adam22 about her experience on the set of Shy Glizzy's "White Girl" video.
According to Bri, Glizzy "and his little posse" cornered her in a kitchen and coerced her into taking a pill — "molly or ecstasy," she assumed. "I stuck it out, we finished up the shoot, and I was getting ready in my room, packing up all my stuff, getting ready to leave," she recounted, "and he comes in and he pulls me onto the bed, and I look down and his dick is out, and he's like 'suck it,' and I said 'no,' and he said 'lick it,' and I said 'no,' and he said, 'then you're fine with not getting paid,' and I said 'yeah.'"
Bri claims she has yet to receive payment for the video, which was released in early December and has been viewed close to half a million times. Her fee had apparently already been negotiated down from $5,000 to $3,000 prior to the shoot. As Adam22 — who is also part of Bri's management team — pointed out in the interview, that amount "really doesn't move the needle" for a successful OnlyFans creator like Bri.
"I thankfully am in a position where I didn't need that [$3,000 or $5,000]," Bri concluded. "I was able to say 'Yeah, I'm not gonna suck your dick. I'm fine with not getting paid.' I walked away. But I think about other girls that star in music videos or have been in a similar position… where they need that money, so they're gonna do that."
The FADER has reached out to representatives of Shy Glizzy and Sky Bri for further comment. Watch the full clip from Bri's No Jumper interview below.