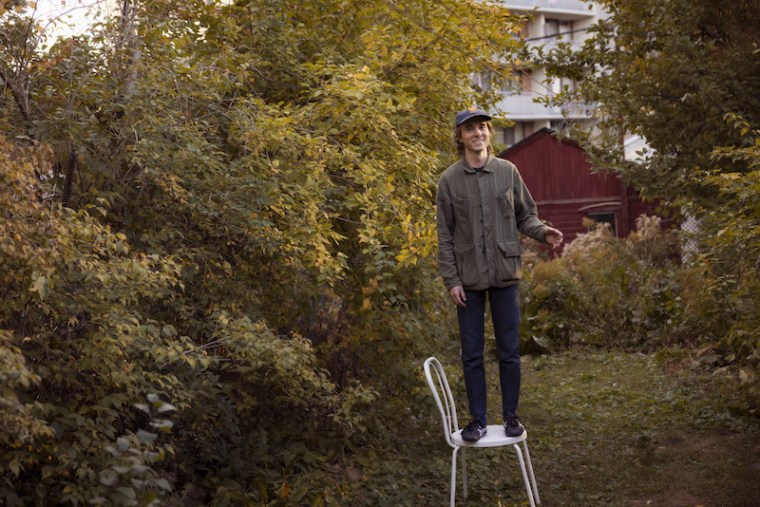 The FADER's "Songs You Need" are the tracks we can't stop playing. Check back every day for new music and follow along on our Spotify playlist.
Andy Shauf is a master at capturing the tragedy in the minutiae of human interactions. His recent records include 2016's The Party, in which every track is sung from the perspective of a different guest at a casual gathering, each of them spilling the mopey contents of their soul over cheap drinks and cigarette smoke; 2020's The Neon Skyline, a similar concept set in a bar but more focused this time on a single sad sack pining away over a lost love named Judy; and 2021's Wilds, which is free of the previous two records' constraints but returns to the Judy saga at several points nevertheless, as if Shauf is unable to fully detach himself from the microdramas of his past characters.
His new single, "Telephone" — the third offering from his eighth studio album, Norm, following November's "Wasted On You" and December's "Catch Your Eye" — is founded on a classic setup: a man waits by the phone for a call from his ex, reminiscing on the high and low points of their relationship in the process. But it's not the broad subject matter that makes the song such a tearjerker — rather, it's the sparse but memorable details Shauf chooses to include, especially at the start of the second verse. "I used to call you on the telephone / I couldn't catch my breath / To expel a single word," he sings over a subtly lush instrumental, his voice in an even higher falsetto register than usual. "You would hang up your telephone / You always looked confused / Then you'd turn and close the blinds." Nowhere in these lines does Shauf hit you over the head with his lovelorn message, but there's something in the specificity of his minimal scene painting that holds the sorry tableau in your brain long after the track fades out.
Watch Chad VanGaalen's Seussian animated music video for "Telephone," view Andy Shauf's upcoming tour dates, and check out Norm's cover art and tracklist below. The record is due out February 10 via ANTI- and is available for preorder via this link.
Andy Shauf 2023 tour dates
January 20 - Fredericton, NB @ Shivering Songs ^
January 21 - Halifax, NS @ Light House Arts Centre ^
February 21 - Columbus, OH @ Skully's *
February 22 - Nashville, TN @ The Basement East *
February 24 - Ft. Worth, TX @ Tulips *
February 25 - Austin, TX @ Scoot Inn *
February 26 - Oklahoma City, OK @ Beer City Music Hall *
February 28 - Phoenix, AZ - Crescent Ballroom *
March 1 - Santa Ana, CA @ Observatory OC *
March 2 - Los Angeles, CA @ The Belasco *
March 3 - San Francisco, CA @ Great American Music Hall *
March 7 - Portland, OR @ Revolution Hall *
March 8 - Seattle, WA @ Crocodile *
March 10 - Victoria, BC @ Royal Theatre *
March 11 - Vancouver, BC @ The Orpheum *
March 12 - Kelowna, BC @ Kelowna Community Theatre *
March 14 - Edmonton, AB @ Winspear Centre *
March 15 - Calgary, AB @ Jack Singer Concert Hall *
March 16 - Saskatoon, SK @ TCU Place *
March 17 - Winnipeg, MB @ Burton Cummings Theatre *
March 18 - Minneapolis, MN @ Cedar Cultural Center *
March 22 - Chicago, IL @ Thalia Hall *
April 20 - Brooklyn, NY @ Brooklyn Steel ~
April 21 - Philadelphia, PA @ Union Transfer ~
April 22 - Saxapahaw, NC @ Haw River Ballroom ~
April 24 - Washington, DC @ 9:30 Club ~
April 26 - Boston, MA @ Royale ~
April 27 - Burlington, VT @ Higher Ground ~
April 28 - Ottawa, ON @ The Bronson Centre ~
April 29 - Montreal, QC @ L'Olympia ~
May 2 - London, ON @ London Music Hall ~
May 3 - St. Catharines, ON @ FirstOntario Place ~
May 4 - Kitchener, ON @ Centre in The Square ~
May 5 - Toronto, ON @ Massey Hall ~
May 23 - Amsterdam, NL @ Paradiso
May 25 - Paris, FR @ La Cigale
May 26 - Antwerp, BE @ De Roma
May 27 - Brighton, UK @ The Old Market
May 29 - Leeds, UK @ Brudenell
May 30 - Glasgow, UK @ Queen Margaret Union
June 1 - London, UK @ Hackney Empire
June 2- Manchester, UK @ New Century
June 3 - Bristol, UK @ Trinity
June 6 - Berlin, DE @ Columbia Theatre
June 8 - Hamburg, DE @ Ueber & Gefährlich
June 9 - Copenhagen, DK @ Pumpehuset

^ w/ Nico Paulo
* w/ Katy Kirby
~ w/ Marina Allen
Norm cover art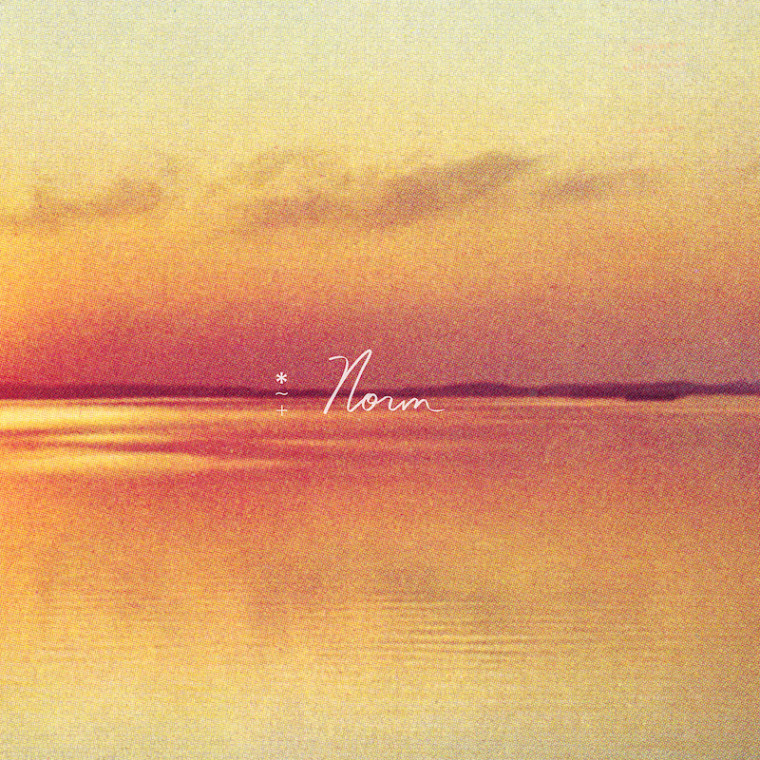 Norm tracklist
1. Wasted On You
2. Catch Your Eye
3. Telephone
4. You Didn't See
5. Paradise Cinema
6. Norm
7. Halloween Store
8. Sunset
9. Daylight Dreaming
10. Long Throw
11. Don't Let It Get To You
12. All Of My Love