Song You Need: Dave Okumu shines a light on the invisible
"Black Firework," I Came From Love's second single, arrives alongside Chapter 2: The Intolerable Suffering of (The) Other, a short film.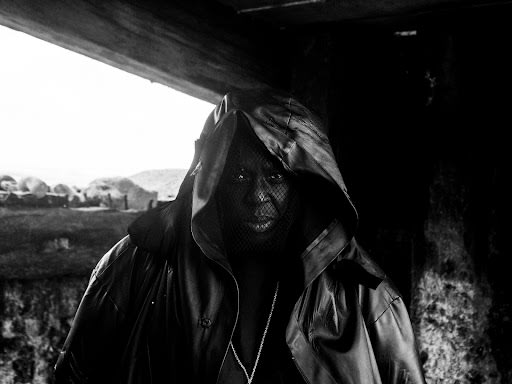 The FADER's "Songs You Need" are the tracks we can't stop playing. Check back every day for new music and follow along on our Spotify playlist.
White consumers' experiences of Black art (this writer's included) will always be inherently limited, leaving an ocean of contextual nuance and emotional impact absent from the dominant discourse. This cultural chasm is an underlying theme of "Black Firework," a new single from Dave Okumu's forthcoming LP, I Came From Love. Due out April 14 via Transgressive Records, the project will be released under the moniker of Dave Okumu & The 7 Generations, an alias Okumu has explained as expanded to include "my actual ancestors, the ancestors of others, my musical ancestors, and my descendants." The new song arrives alongside three others ("My Negritude," "The Cost," and "Prison") as Chapter 2: The Intolerable Suffering of (The) Other, as well as a Nicolas Premier-directed short film of the same name.
"Black Firework" opens with the muted sounds of explosions in the sky, soon joined by a laid-back walking bass line and a subtle shaker. Okumu's voice soon joins the mix, whispering the titular refrain. The words repeat and self-replicate for the next 90 seconds, as instrumental tracks layer around the vocals. The intro finally breaks open into an extremely satisfying funk groove, shifting the vibe immediately as Okumu begins his first verse. "Do you feel me? / Can you see me right now?," he asks, testing the waters before jumping in next to a cheeky descending guitar lick. "The struggle to articulate what we're going through / Something different for you / Tryna find our voice / Thank God / For the ancestors who changed the ways / Should never feel invisible / In your own skin."
The song proceeds in free-flowing fashion until it reaches a triumphant call-and-response passage: "This is my worth (The feeling of home) / I know my worth (Won't leave it alone)," he chant-sings, accompanied by a chorus of high-profile collaborators, before riding out on a sea of sound.
"Chapter 2 from my album continues to explore aspects of the Black experience from different perspectives," Okumu says of the new music in a press release. "It contains a vital recitation by the poet Anthony Joseph of an extract from Aime Cesaire's glorious poem Return To My Native Land ('My Negritude'), a rumination on the price of minority survival ('The Cost') featuring Madinkra aka Kwabs, a stunning performance from Cesa Empress aka Wesley Joseph ("Prison"), and the central track, "Black Firework", with contributions from Magic Woman aka Eska, Madinkra, and Cesa Empress. The genesis of this song is attributed to my five-year-old son, Django, who claimed to see black fireworks whilst watching a display. This became a vivid metaphor for a feeling I hold around the valuation of Black culture, something which is in magnificent, repetitious ascendancy but is rarely engaged with in its full radiance. Two of the four tracks feature the sublime drumming of Tom Skinner (The Smile/Sons of Kemet), as well as contributions from Aviram Barath (Wesley Joseph and Loyle Carner's [musical director]) and Nick Ramm (The Cinematic Orchestra) on keyboards. This music is an invitation to see the unseen."
Okumu released his first solo studio album, Knopperz, in 2021, and The Solution Is Restless — a collaborative LP with Joan As Police Woman and legendary Afrobeat drummer Tony Allen — later the same year. I Came In Love's first four-track chapter, You Survived So I Might Live, arrived in November alongside another Nicolas Premier short. This past Friday, as part of a 12-piece collective of contemporary U.K. jazz icons, Okumu announced London Brew, a Miles Davis tribute album. Watch Premier's clip for Chapter 2: The Intolerable Suffering of (The) Other, stream all four new songs, view Dave Okumu & The 7 Generations' sparse 2023 performance schedule, and check out I Came From Love's cover art and tracklist below.
Dave Okumu & The 7 Generations 2023 performances
March 18 - Tamsta Jazz Weekend - Vilnius, LT - Tamsta Club
April 20 - London, UK - The Roundhouse
August 10–14 - Dorset, UK - We Out Here Festival
I Came From Love cover art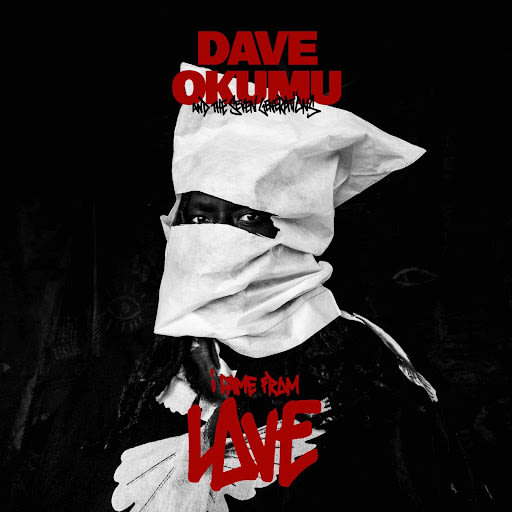 I Came From Love tracklist
1. Things ft. Grace Jones
2. 7 Generations
3. Blood Ah Go Run
4. Streets
5. My Negritude
6. The Cost
7. Prison
8. Black Firework
9. Scenes
10. Amnesia
11. Get Out
12. Struggle
13. Eyes On Me
14. Abaka
15. Paradise ft. Grace Jones