Song You Need: DJ Sliink's sexy remix of Coco & Breezy's "Just Say"
The legendary producer is bringing Jersey Club to new heights.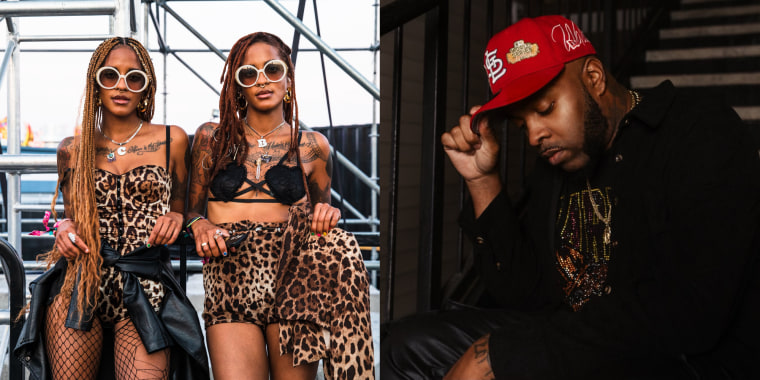 The FADER's "Songs You Need" are the tracks we can't stop playing. Check back every day for new music and follow along on our Spotify playlist.
Jersey club is having its moment, and a lot of it is thanks to producer DJ Sliink. Recently announcing a New York City show with "Just Wanna Rock" producer Mcvertt, it's clear that Sliink is tapped in with the next generation of beatmakers who are championing the sound he helped popularize over a decade ago.
Now teaming up with budding Brooklyn-based sister-duo Coco & Breezy, DJ Sliink creates the perfect blend of Jersey club and pop music in his latest remix of their 2022 hit, "Just Say." Sprinkling his signature bounce around Tara Carosielli's angelic vocals, the Jersey Club legend flips the track on its head, adding sultry undertones to the initially melancholic house song. The re-imagination has all the makings of a Jersey club anthem; its echoing chopped-up vocal samples, buoyant drums, and a snappy, staccato beat create the presence of a club-ready track that everyone can dance to and it proves once again DJ Sliink is in tune with what the younger generation of club music lovers want to listen to.
"I have been pushing and fighting for club music since I started in this game," DJ Sliink tells The FADER. "To see the new rise in '22, the growth and evolution of club music driven by the youth, with a wave of new artists, has been so fulfilling. Seeing club music finally getting playlists and radio show support. It's undeniable, the kids have spoken."
Coco & Breezy add, "We've been thinking about remixes for 'Just Say,' since we released it, and we got our fans involved to get their feedback on who should remix it. We got so many good ideas, but the overwhelming majority of them said DJ Sliink — who happens to be like a big bro to us, and a close friend. With Jersey Club truly popping off right now, we thought it was so aligned to get a club remix with Dj Sliink for the culture!"