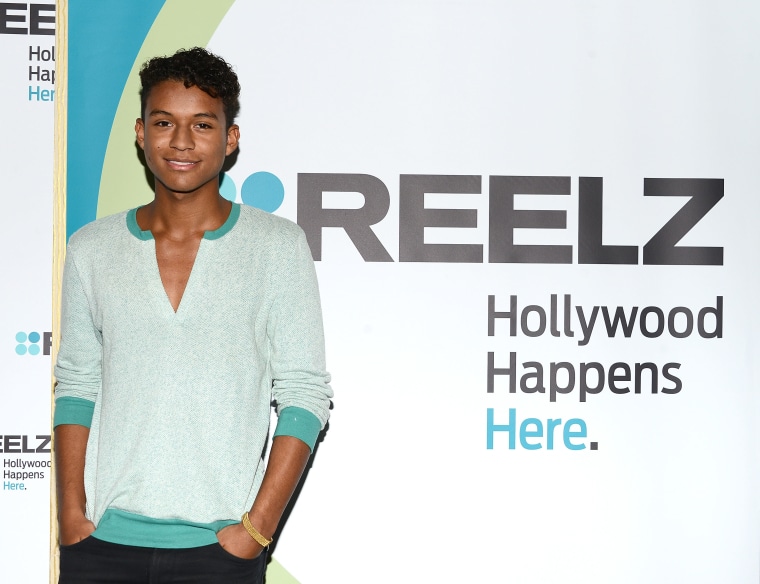 The upcoming Antoine Fuqua-directed biopic of Michael Jackson has found its lead. Jaafar Jackson, Michael's nephew and the son of Jermaine Jackson, will play the singer in the film, which is currently in pre-production.
Fuqua announced the casting with an Instagram picture of Jaafar dressed as his uncle shared on Monday (January 30). "Proud to announce @jaafarjackson as Michael," he wrote in the caption, "the motion picture event that explores the journey of the man who became the King of Pop." Jaafar shared the same photo on his own page, writing "I'm humbled and honored to bring my Uncle Michael's story to life. To all the fans all over the world, I'll see you soon."
Graham King, the Bohemian Rhapsody producer behind the Jackson biopic, told Variety that Jafaar was cast after an extensive worldwide search. "I met Jaafar over two years ago and was blown away by the way he organically personifies the spirit and personality of Michael," King said.

The casting of Jafaar Jackson will only fuel speculation that the film will not fairly address the allegations of child sex abuse that followed Jackson for a fair portion of his career (it was previously announced that the film will be produced in partnership with Jackson's estate). Jackson steadfastly denied the allegations, and his estate stood firm after his death.
In 2019, HBO aired Leaving Neverland, a two-part documentary detailing the allegations of James Safechuck and Wade Robson, two men who claimed to have been abused by Jackson as children. The film won an Emmy for Outstanding Documentary or Nonfiction Special, which the Jackson Estate called "a complete farce." The estate sued HBO in 2019, claiming the documentary violated a non-disparagement clause HBO signed in 1992. A judge denied the network's appeal in 2020 and ordered the matter into arbitration.