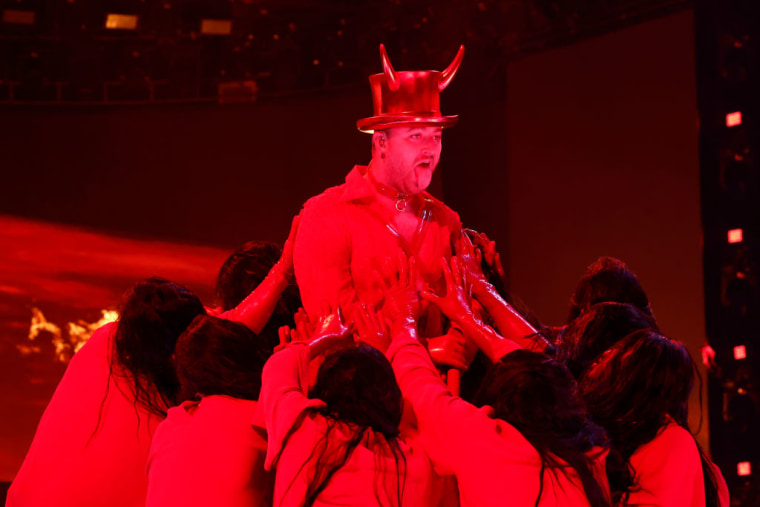 Sam Smith has become something of a beacon for controversy in recent weeks, upsetting conservative figures in their home country over a recent music video and doing the same in the U.S. after this weekend's Grammys. The latter was down to a performance of "Unholy," alongside Kim Petras, that upset the likes of Ted Cruz and Marjorie Taylor Greene. They were among a horde of right-wing voices outraged by Smith and Petras essentially donning Halloween garb, complete with devil horns and caged dancers, to perform their hit single. If nothing else, it seems the cartoonly evil performance proved that snowflakes can withstand the temperatures in the fiery pits of hell.
This…is…evil. https://t.co/SBrOgHfFcX

— Ted Cruz (@tedcruz) February 6, 2023
Smith and Petras are yet to comment on the backlash. It is, after all, irrelevant to them. One person who has weighed in, however, is David Harris, magister for the Church of Satan, who told TMZ that the performance was "alright" and "nothing particularly special." Not exactly quotes to put on your next tour poster but then "Unholy" probably isn't being streamed exclusively by satanists either.
Harris reserved his harsher criticism for the politicians dragging up some vintage satanic panic as a means to attack two artists who identify as non-binary and trans respectively. "It's sad when politicians on a national stage use someone's religion as a punchline," Harris said.
Clowning on Ted Cruz is always a fun activity but, should you want to put your energy elsewhere do check out these much, much scarier pictures or join us in giving Wendy Carlos her flowers.