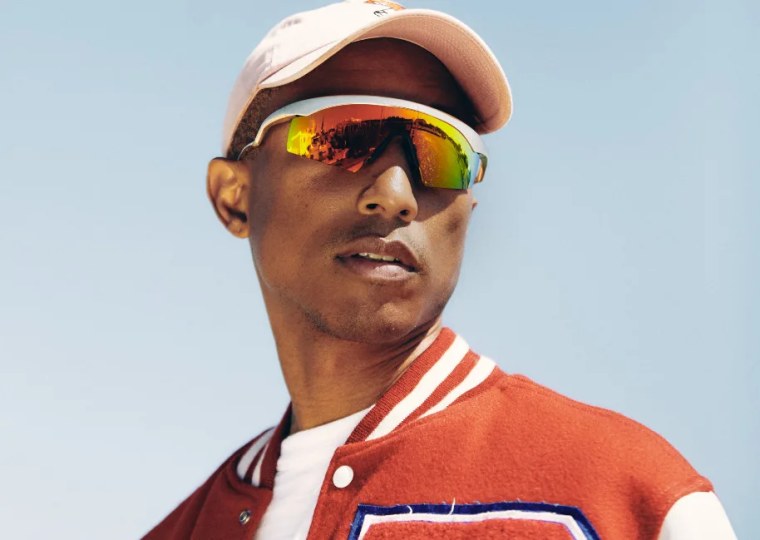 Pharrell is the new Men's Creative Director for Louis Vuitton, the company announced today. The role was previously held by Virgil Abloh, the beloved designer who passed away suddenly from cancer in 2021. Since Abloh's death, L.V.'s in-house team has directed the luxury brand's menswear.
Outside of his career as a legendary producer and rapper, Pharrell has a history of fashion collaborations. He has a long-running partnership with Adidas and has worked on collections with Louis Vuitton in 2004 and 2008. Renowned for his sense of style in the hip-hop community and beyond, Pharrell recently launched Joopiter, a luxury auction site dedicated to selling bespoke collections of clothing, jewellry, and art, starting with his own.
The first Pharrell-helmed Louis Vuitton menswear collection will debut in June at Men's Fashion Week in Paris. See the company's statement below:
Louis Vuitton is delighted to welcome Pharrell Williams as its new Men's Creative Director. His first collection for Louis Vuitton will be revealed next June during Men's Fashion Week in Paris.
Pharrell Williams is a visionary whose creative universes expand from music to art, and to fashion — establishing himself as a cultural global icon over the past twenty years. The way in which he breaks boundaries across the various worlds he explores, aligns with Louis Vuitton's status as a Cultural Maison, reinforcing its values of innovation, pioneer spirit, and entrepreneurship.
"I am glad to welcome Pharrell back home, after our collaborations in 2004 and 2008 for Louis Vuitton, as our new Men's Creative Director. His creative vision beyond fashion will undoubtedly lead Louis Vuitton towards a new and very exciting chapter." —Pietro Beccari, Louis Vuitton's Chairman and CEO.