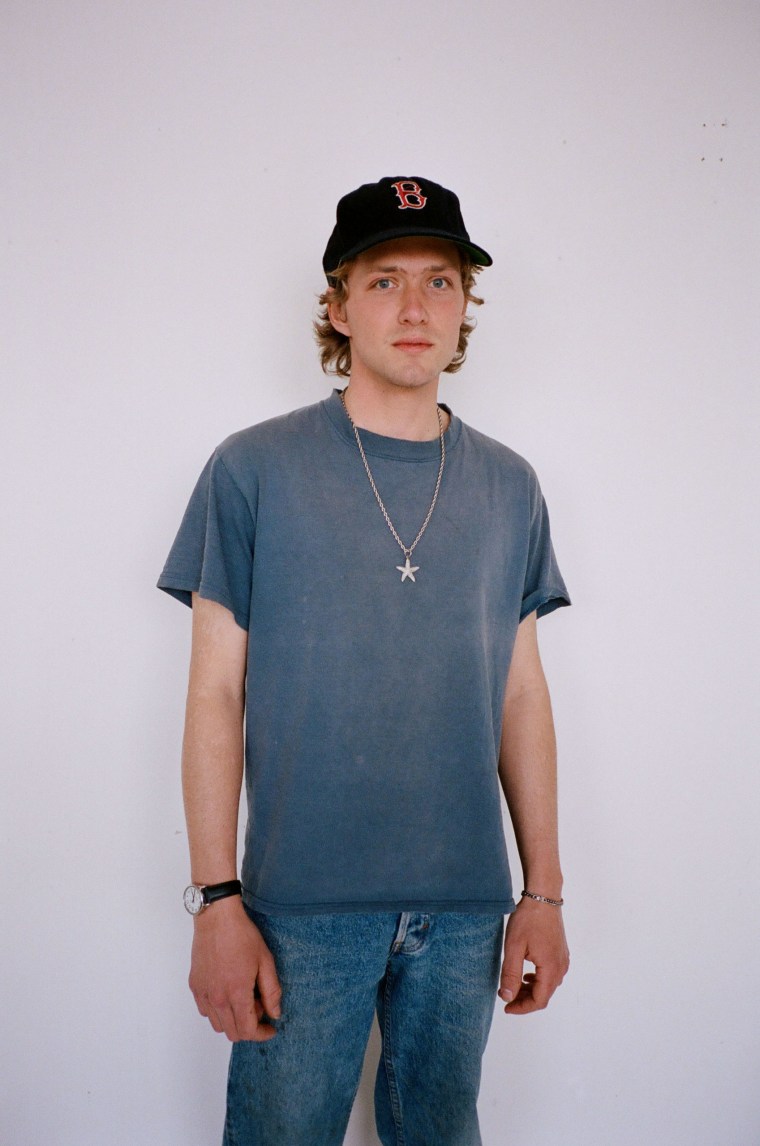 The FADER's "Songs You Need" are the tracks we can't stop playing. Check back every day for new music and follow along on our Spotify playlist.
Every time Lucy drops, it's a treat. Despite the pressures of an increasingly poisonous industry, the Western Mass pop savant born Cooper B. Handy has continued to make music that's adamantly earnest and far too strange to swim in the mainstream. 2022 saw Lucy collaborating with Drain Gang's whitearmor, Surf Gang's evilgiane, and his old friend Gods Wisdom. Today (February 17), kicking off the new year six weeks in with a solo single titled "Strange As Can Be."
Like David Berman's 2019 classic "She's Making Friends, I'm Turning Stranger," the new track is about creeping feelings of alienation from loved ones. Where Berman's approach was straightforward, Lucy comes at the problem less directly: "Try to be wholesome / We all have different ideas / We have different ideas / Of what it means to be wholesome," he sings, freaking out over a romantic pursuit in a way he later describes as feeling "like a dog again when I chase my own tail."
These sung-shouted lyrics are rendered even more neurotic by an archetypal Lucy beat: a GarageBand drum pack, punchy keys, tastefully placed stadium guitar licks, and a self-consciously overused 808 cowbell that plays like a percussive wink. "Got a friend down in Florida / Who explained it to me," he sings right after the dog chasing tail line, as the song screeches to a halt only 90 seconds in. "Haven't seen him in a while now / Yeah, it's strange as can be."
Watch the DCP-directed, low-res, hyperactive visual treatment for "Strange As Can Be" and view Lucy's upcoming European tour dates in support of Show Me The Body below.
Lucy 2023 European tour with Show Me The Body
April 20 - Weinheim, DE - Café Central
April 21 - Hannover, DE - Mephisto, Faust
April 22 - Tilburg, NL - Roadburn Festival
April 23 - Lille, FR - L'Aéronef
April 24 - Karlsruhe, DE - Alte Hackerei
April 25 - Paris, FR - La Maroquinerie
April 26 - Villeurbanne, FR - Transbordeur
April 27 - Pessac, FR - Crous Restos' à l'(S)pace' Campus
April 28 - Madrid, ES - Wurlitzer Ballroom
April 29 - València, ES - Jerusalem Pop&Rock
April 30 - Barcelona, ES - La Nau Locales de Ensayo
May 1 - Sebastián, ES - Dabadaba Donostia-san
May 2 - Nimes, FR - Paloma
May 3 - Geneva, CH - Le Zoo de l'Usine
May 6 - Bochum, DE - Die Trompete