Song You Need: Club Casualties celebrate the turn of season early
"Fall Of The Leaves" is the lead single from the Western Massachusetts duo's newly announced sophomore record, Bridge Underwater.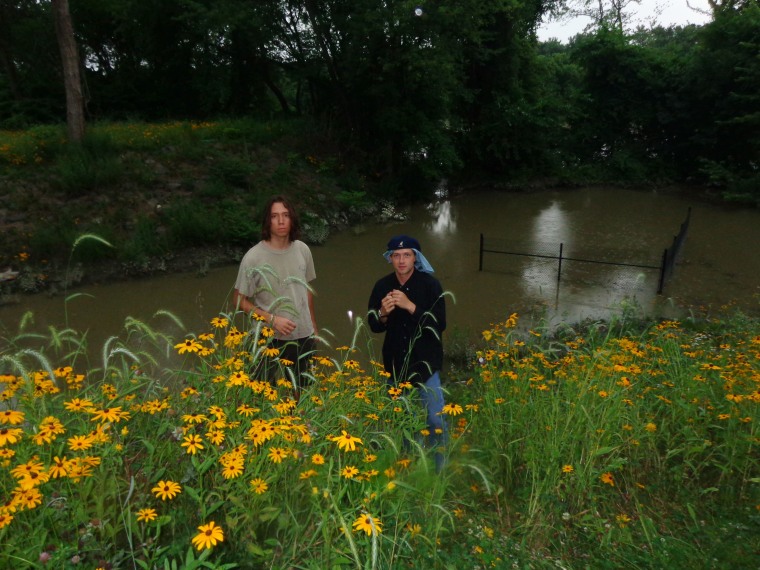 The FADER's "Songs You Need" are the tracks we can't stop playing. Check back every day for new music and follow along on our Spotify playlist.
Back in May, the left-field, Western Mass dance-pop duo of Cooper Handy (aka LUCY) and Nick Atkinson (fka Ghost) announced their return as Club Casualties with a belated music video for their 2017 single "Hits The Wall." At the time, Handy told The FADER that a new record titled Bridge Underwater was in the works. And today (August 1), the former Dark World affiliates have officially announced that record. Due out September 15, it's their first joint project since their 2018 self-titled debut.
In celebration of the forthcoming album's announcement, Club Casualties have shared its lead single, "Fall Of The Leaves." (The project's 13-strong tracklist also includes their out-of-the-blue 2020 cut "Knock Out The Light.") The new track is the first to feature vocals from both Handy and Atkinson. Handy, normally the sole singer on CC tracks, still takes the lead, but Atkinson's interjections make for a refreshing counterpoint to Handy's repetitive refrain: "Save me from this body / Come down like the fall of the leaves." The beat is characteristic of their collaborative work — an elevated take on a dated electronic subgenre (in this case, happy hardcore), featuring textural support from a live string quintet led by Tredici Bacci's Simon Hanes and field recordings of birds.
"Fall of the Leaves" comes with a music video shot by DC Poropat "at the sight of an abandoned stream shovel somewhere in Massachusetts," per a press release. Watch the clip, listen to the track on the platform of your choice, and check out Bridge Underwater's cover art and tracklist below.
Bridge Underwater album art and tracklist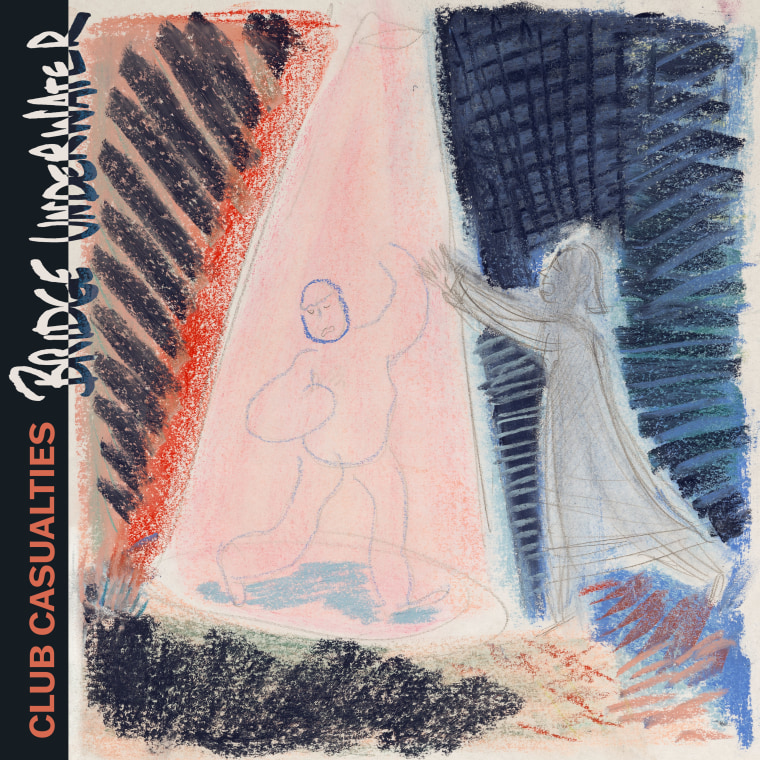 1. Intro
2. Fate
3. Knock Out The Light
4. Dirt
5. Mr. Toad (interlude)
6. Heaven Awaits
7. Walk The Plank ft. Gods Wisdom
8. Sports In The Ballroom ft. Mal Devisa
9. Feelings (interlude)
10. Many Years
11. Erosion ft. Sen Morimoto
12. Fall Of The Leaves
13. Lake