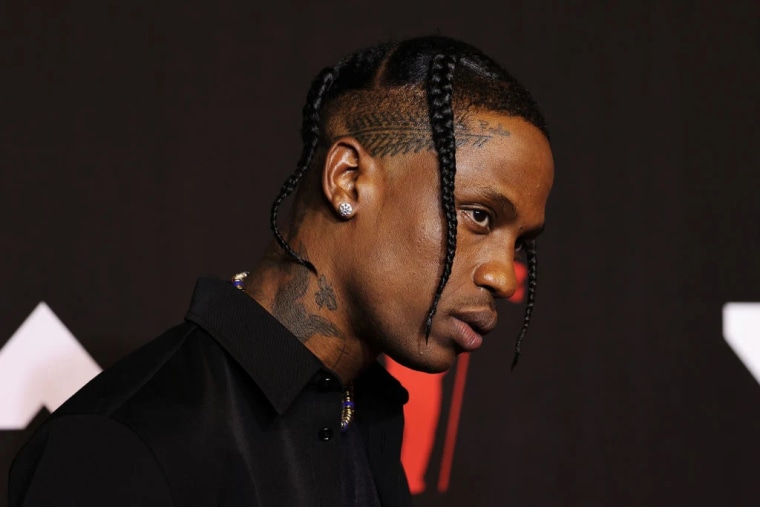 The New York Police Department are investigating an incident earlier this week in which it is alleged that Travis Scott punched a man in the face and caused thousands of dollars worth of damage to equipment at a nightclub in the city. Rolling Stone and NBC News report.
The alleged incident took place at Manhattan's Nebula on Tuesday night (February 28), where Don Toliver was hosting an after-party following a performance to promote new album Love Sick at Irving Plaza. It is at the club where Scott, alongside Sheck Wes, got into a dispute with a man at around 2 A.M. that reportedly escalated into violence. NBC News reports that the victim is a sound engineer who works for party planning company Tuesday Baby Tuesday.
In a statement to Rolling Stone, the NYPD confirmed that a "52-year-old victim became engaged in a verbal dispute with a 31-year-old male and was punched in the face," a representative said in the statement. "There was subsequent damage to an audio speaker and video screen causing approximately $12,000 in equipment damages. The investigation is ongoing."
Scott's lawyer, Michael Schuster, has moved to downplay the incident, saying: "While this is clearly a misunderstanding being blown out of proportion by clickbait and misinformation, we are actively working with the venue and law enforcement to resolve and set the record straight. We are confident our client will be cleared of any wrongdoing."
No arrests have currently been made in connection to the incident. The FADER has reached out to all parties for comment.