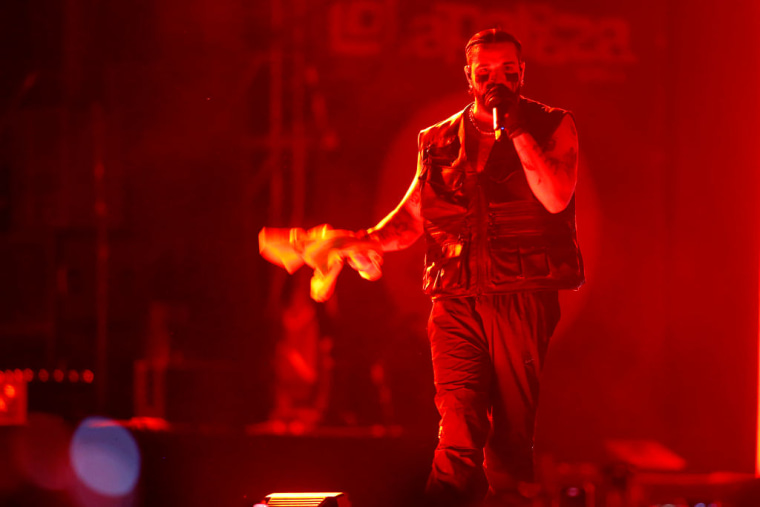 Ticketmaster is facing a class action lawsuit after a Canadian law firm filed a lawsuit over alleged price gauging linked to Drake's upcoming tour. The Toronto Star reports that Montreal firm LPC Avocat Inc. claims in the lawsuit that Ticketmaster "intentionally misleads consumers for their own financial gain," citing the price of tickets for Drake's It's All A Blur tour as evidence.
The LPC Avocat lawsuit cites one Montreal man's experience of purchasing two Drake tickets for the upcoming July 14 show at Bell Centre, which set him back $789.54 each. A second date at the venue was announced the following day with the same tickets available for $350 less than the Montreal man paid. The suit alleges that Ticketmaster knew of this additional date before it was announced but withheld the information and didn't adjust its prices accordingly to "squeeze out" additional money from customers. It also alleges that the "Official Platinum" seats were ordinary seats sold "at an artificially inflated premium in bad faith."
"Ticketmaster unilaterally decides which tickets it advertises and sells as 'Official Platinum' based on a given event," reads the application for the class action. "The result is that most, if not all, of the tickets advertised and sold as 'Official Platinum' are neither 'premium tickets' nor 'some of the best seats in the house' and are, in fact, just regular tickets sold by Ticketmaster at an artificially inflated premium in bad faith."
The Toronto Star reports that plaintiffs are seeking compensation in the form of "the difference between the prices charged for 'Official Platinum' tickets and what their regular price ought to have been" plus $300 per customer in damages.
Ticketmaster is also being sued by Taylor Swift fans in relation to the fallout from last year's disastrous Eras Tour ticket sale. In January a senate committee A judiciary subcommittee heard testimony about Live Nation and Ticketmaster's alleged music industry monopoly. More recently the company has been criticized by Robert Smith of The Cure and Neil Young over its pricing policies. Smith took particular offence to additional charges added onto ticket prices for his band's upcoming tour, labelling them "sickening."
The FADER has reached out to representatives for Ticketmaster and Drake for further information and comment.