Taylor Swift fans sue Ticketmaster for fraud, price fixing, antitrust violations
The site's crash during an Eras tour presale and the company's subsequent cancellation of the tour's public sale has brought renewed scrutiny to Ticketmaster and Live Nation's outsize power over the concert industry.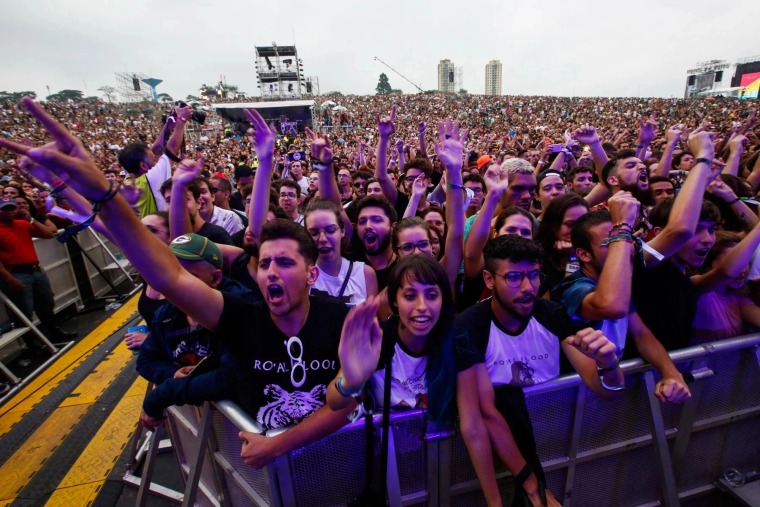 In the wake of the Eras tour ticketing fiasco, a group of Taylor Swift fans are suing Ticketmaster and its parent company, Live Nation Entertainment. Their complaint accuses the corporations of "fraud, price-fixing, and antitrust violations" and alleges they engaged in "intentional deception" that allowed scalpers to scoop up most of the available tickets before real fans had a fair chance to do so, Deadline reported Saturday and court documents reviewed by The FADER confirm.
During a November 15 presale for Swift's Eras tour, millions of Swifties swarmed to Ticketmaster, causing the site's servers to crash. Two days later, TM cancelled the tour's public sale completely. Outrage swept across Swift's fanbase and caught the attention of progressive politicians such as Alexandria Ocasio-Cortez and Ilhan Omar, who used the moment to remind the public of their opposition to Live Nation and Ticketmaster's "monopoly" over the concert industry, a stranglehold that started when they joined forces in 2010. That Friday (November 18), The New York Times reported on an ongoing Department of Justice antitrust investigation into the companies' partnership.
The FADER has reached out to representatives of Live Nation and Ticketmaster for comment on the new lawsuit.