Late last month, billy woods and Kenny Segal announced their second collaborative album, Maps, due out May 5 via woods' label, Backwoodz Studioz. Today (April 12), they've returned with the record's lead single, "FaceTime," featuring from Future Islands frontman Samuel T. Herring.
The new track is an ode to living fast and well, with woods sipping a "Mezcal negroni / Sitting atop the corral smokin' / Watchin' unbroken ponies / Run wild at sundown." These unruly rhymes roll off his tongue and across a boom-bap beat from Segal that features analog drums, a prominent bass line, bursts of chiming synth keyboard, and a silky saxophone that smooths out the track's rough edges. Herring's sung chorus imitates the sax's smoky tone, though it sticks to a relatively narrow vocal range. "Continental breakfast, stick and weave, tuck and roll / I can't take you with me, but I'll be on your phone / You can take it out / Anytime you wanna know where I've been goin'," he sings, consoling a friend who lives a less luxurious life.
Listen to "FaceTime," check out Maps' cover art and tracklist, and view billy woods' and Kenny Segal's joint 2023 tour dates below.

Maps album art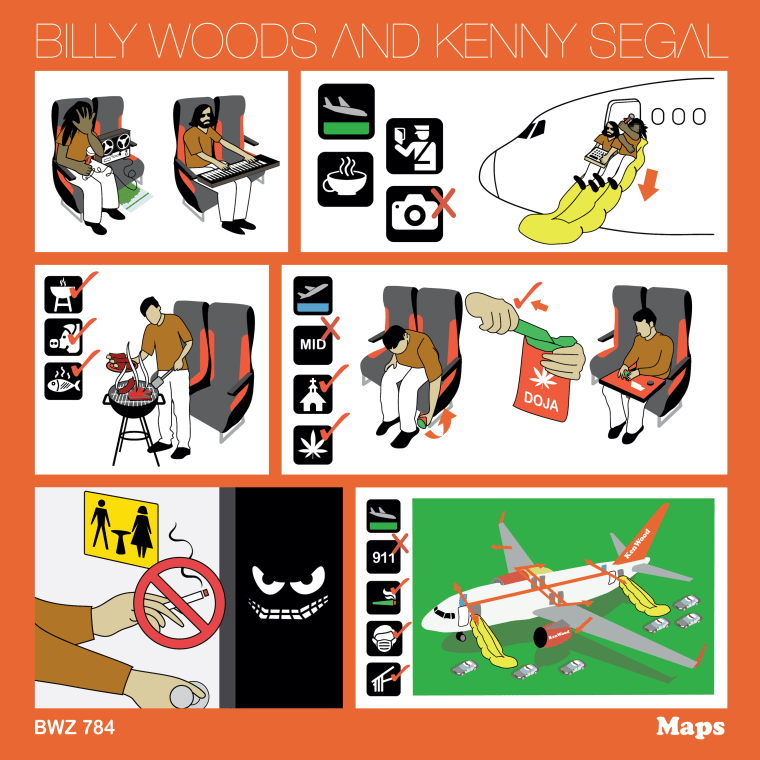 Maps tracklist
1. Kenwood Speakers
2. Soft Landing
3. Soundcheck feat. Quelle Chris
4. Rapper Weed
5. Blue Smoke
6. Bad Dreams Are Only Dreams
7. Babylon By Bus feat. ShrapKnel
8. Year Zero feat. Danny Brown
9. Hangman
10. Baby Steps feat. ELUCID & Benjamin Booker
11. The Layover
12. FaceTime feat. Samuel T. Herring
13. Agriculture
14. Houdini
15. Waiting Around feat. Aesop Rock
16. NYC Tapwater
17. As The Crow Flies feat. ELUCID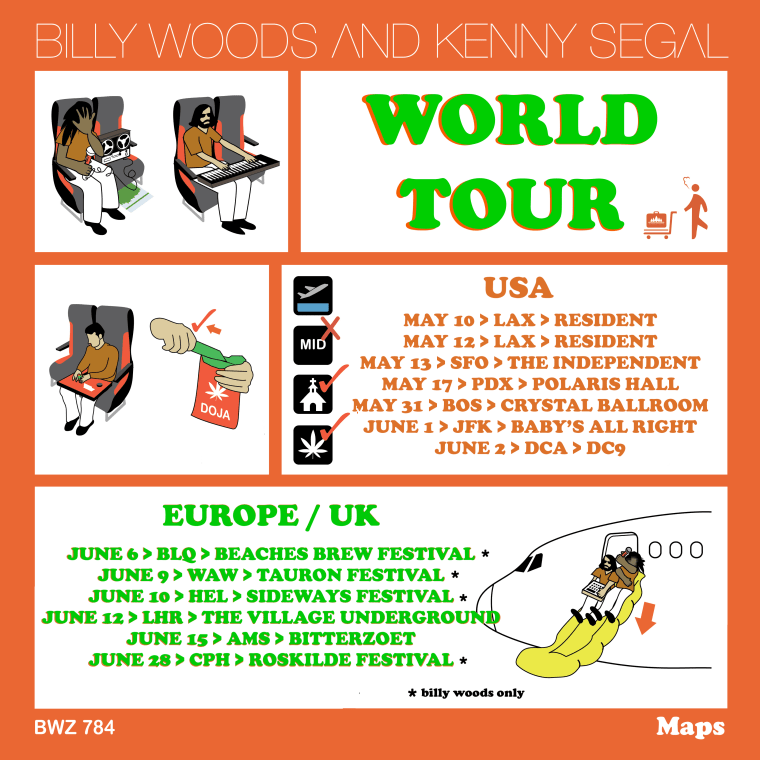 billy woods & Kenny Segal spring 2023 tour dates
May 10 - Los Angeles, CA, USA - Resident
May 12 - Los Angeles, CA, USA - Resident
May 13 - San Francisco, CA, USA - The Independent
May 15 - Seattle, WA, USA - The Crocodile
May 16 - Portland, OR, USA - Polaris Hall
May 31 - Boston, MA, USA - Crystal Ballroom
June 1 - Brooklyn, NY, USA - Baby's All Right
June 2 - Washington, DC, USA - DC9
June 6 - Marina di Ravenna, Italy - Beaches Brew Festival*
June 9 - Katowice, Poland - Tauron Festival*
June 10 - Helsinki, Finland - Sideways Festival*
June 12 - London, UK - Village Underground
June 15 - Amsterdam, Netherlands - Bitterzoet
June 28 - Roskilde, Denmark - Roskilde Festival*
* billy woods only