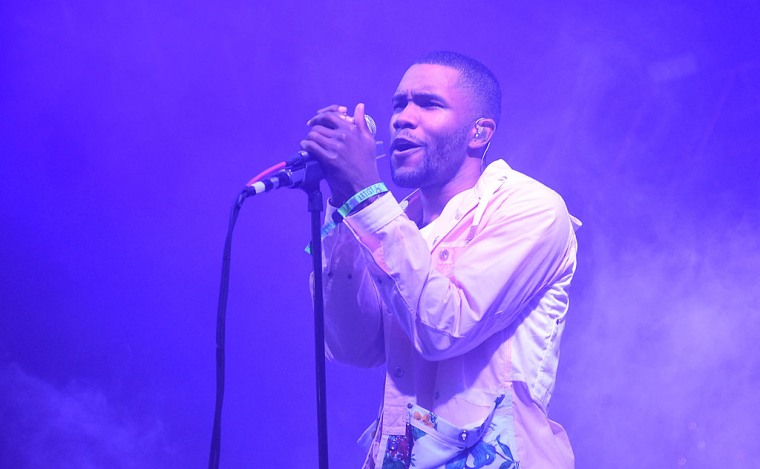 Frank Ocean's Coachella 2023 performance was affected by a serious ankle injury he picked up during rehearsals, Pitchfork and Rolling Stone report. TMZ sources state that the injury was sustained in a bike accident on the Coachella grounds in the run-up to the festival.
According to sources, doctors recommended Ocean change his plans for the Coachella performance so as to alleviate the pressure on his ankle. Ocean was sat on a stool for much of the headline set, with a catwalk section of the stage going unused. Other sources have suggested that an ice rink was due to be used as part of the production. Ice hockey player Aaron Vos, who plays for Loyola Marymount University, posted an Instagram Story from backstage alongside two of his teammates.
Ocean's return to live duty for the first time in over five years was beset by issues, from his late arrival on stage (which led to the set being pulled due to curfew issues) to the planned YouTube livestream being canceled at the last minute. He is due to return for the second weekend of the festival this Sunday, April 23.