HEALTH aim for the head with new song "HATEFUL"
The song appears in the latest version of shoot 'em up game Ultrakill.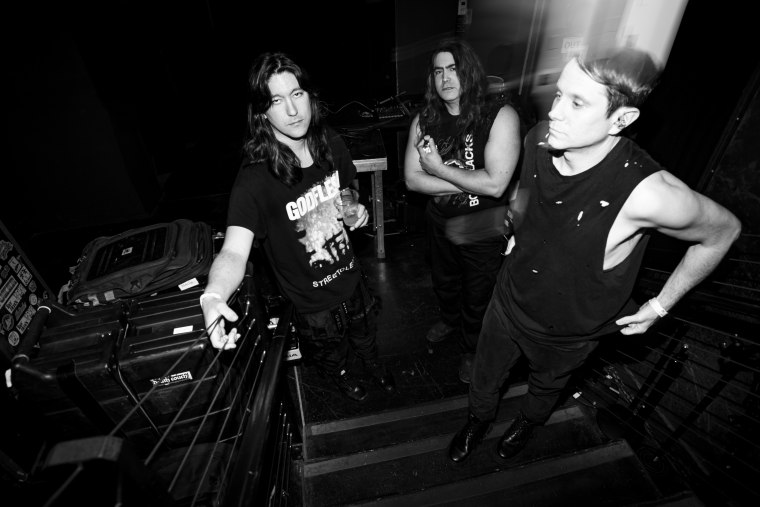 HEALTH have shared new song "HATEFUL." The typically brutal track was co-written with Sierra and features backing vocals from Leo Ashline of Street Sects. It features as part of the latest update of first-person shooter game Ultrakill. Scroll down to listen now.
Press materials note that the new music is the first of many collaborations between HEALTH and Ultrakill developers New Blood Interactive. In a statement, the group say simply: "Back to the cyber grind." The band previously contributed music to the Cyberpunk 2077 soundtrack.
"HATEFUL" follows HEALTH's 2022 collaborative album, DISCO4 :: PART II, which featured tracks made with Nine Inch Nails, Lamb of God, The Body, Backxwash, Poppy, and more.
The group's next live show is at Sick New World Festival in Las Vegas on May 13t. They will follow that with festival dates in Australia, Europe and the U.K in the summer. Check out their full schedule beneath.
HEALTH 2023 live dates
May 13 - Las Vegas, NV - Sick New World
June 15 - Sydney, New South Wales, AUS - Crowbar
June 16 - Brisbane, Queensland, AUS - The Triffid
June 18 - Hobart, Tasmania, AUS - Dark Mofo
August 18 - Saint-nolff, FR - Motocultor Festival
August 19 - Bristol, UK - Arctangent Festival