Song You Need: Confidence Man and Daniel Avery's hyper-rhythmic "On & On (Again)"
The Australian group and the U.K. producer team up for a high energy collaboration.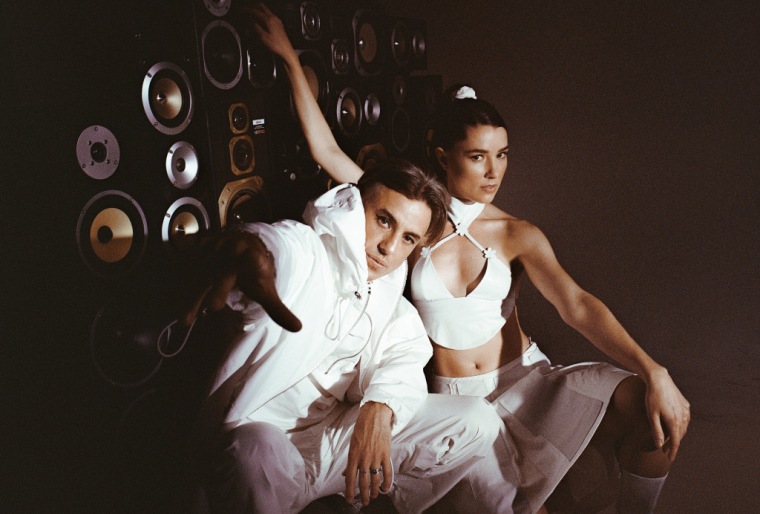 The FADER's "Songs You Need" are the tracks we can't stop playing. Check back every day for new music and follow along on our Spotify playlist.
Australian group Confidence Man are the musical equivalent of the friend you call when you want a good time. Their 2022 album TILT arrived with optimal timing; its blend of maximal electro-pop and big tent hooks providing the bridge between lockdown kitchen discos and the return of summer festivals. They are fronted by Janet Planet and Sugar Bones, a duo who wear their hedonistic influences on their sleeves, quite literally. It's not unusual to catch them on stage in a Madonna-style canonical bra (complete with LED lights) or the kind of suit David Byrne might consider in need of hemming in a little. Their whole vibe is tongue-in-cheek, TILT was released on April Fool's Day, while never descending into comedy territory.
Today, Confidence Man return with their first new material following their breakout year. "On & On (Again)" is a little less up-front and a bit more self-assured. It was recorded by the group alongside Daniel Avery. It's an interesting pairing on paper. The DJ and producer is a core part of the U.K. underground club world but not somebody whose music has often been packed with the kind of technicolor exuberance of Confidence Man. Throughout his career, however, Avery has tended to lean into high-energy productions with a keen sense of propulsive force. He brings that same energy to "On & On (Again)," which packs heavyweight beats and swirling atmospherics to create a tightly wound but disconcerting ambiance. It's matched by Planet's vocal, with the line "I don't know anything but the way I feel" delivered with a mix of dread and excitement.
Speaking via email Confidence Man explained why they were keen to collaborate on the new song, "Dan knows what's good. And ConMan does too. It's a match made in sexy rave heaven. A naughty international subgenre mashup. Yin and Yang in parachute pants. And we did it all for you. Open up and let us in."