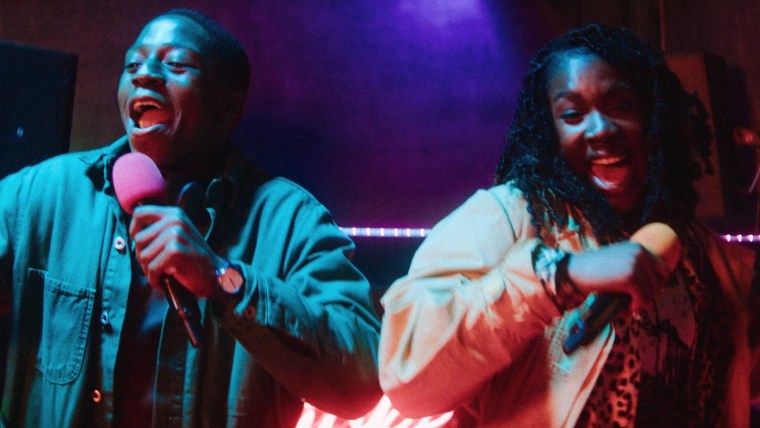 Rye Lane is the kind of rom-com people like to complain don't get made any more. Sweet, funny, tender, and with a great sense of place (in this instance south London), it's a breezy watch that will have you longing to make a trip to Peckham in search of someone to help get you through your next heartbreak. It also comes with a great score courtesy of London's own kwes.
Although the movie came out a few weeks ago and is streaming everywhere, kwes' work wasn't streaming until today. Technically that remains true, with just five tracks available from today, May 5, but they're well worth a listen, particularly "Open Up," which features vocals from Sampha and Tirzah. That's south London royalty right there. "Open Up" is a highlight of the movie, soundtracking the a crucial scene in the burgeoning romance between the two leads (played by Vivian Oparah and David Jonsson). It seems that the whole score will be available at some point, with kwes promising a vinyl release over on Instagram today.
kwes.' first and only album to date, llp. came out in 2013. Since then he has also worked with artists including Kelela and Solange. Tirzah, meanwhile, dropped Colourgrade in 2021 and Sampha's Mercury Prize-winning debut Process arrived in 2017.