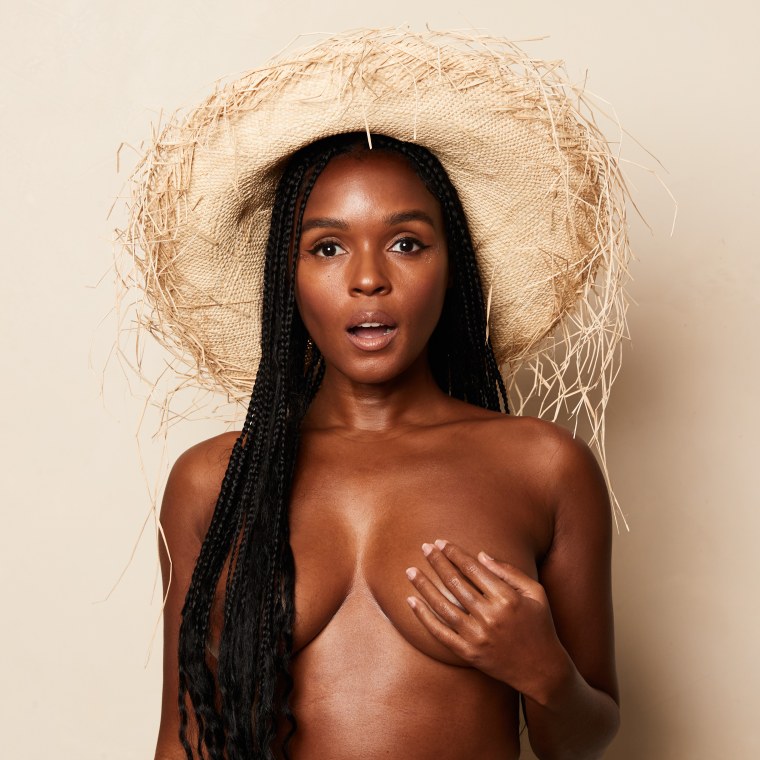 Janelle Monáe has been making their rounds going viral on social media ahead of their upcoming album, The Age of Pleasure. In a video posted on Twitter, the artist was seen flashing the crowd while she performed, lifting her top to expose her bare breasts.
Now, in the newest Rolling Stone cover story, she explains why. "I'm much happier when my titties are out and I can run around free," the self-described "free-ass motherfucker" said.
Later on in the feature, Monáe explains what it means to focus on pleasure as an artist. "I think being an artist gets lonely. Most people don't understand what's going on in my brain," they clarified. "Community has been so helpful to me; it's beautiful that I have a title called The Age of Pleasure because it actually re-centers me. It's not about an album anymore. I've changed my whole fucking lifestyle."
The cover story also features the artist narrowly covering herself with her fingertips, which is only slightly more modest than the album cover for the new album. The Age of Pleasure drops on June 9; on May 11, Monae shared its lead single "Lipstick Lover."