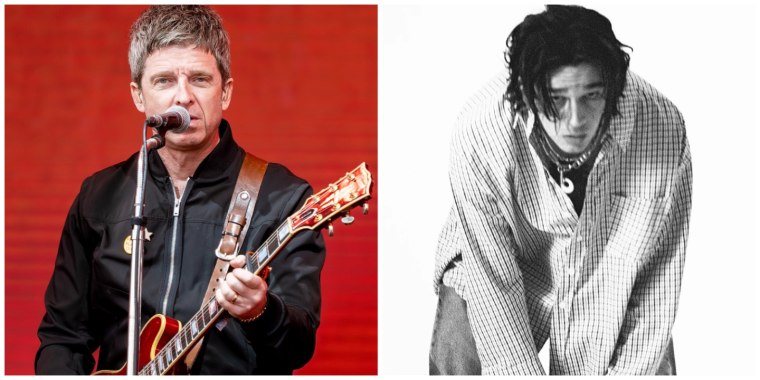 Matty Healy has been catching strays from all sides recently. The 1975 frontman continues to face blowback over some racially-tinged jokes on a podcast, with fans of his rumored new girlfriend Taylor Swift writing her an open letter decrying their unconfirmed coupling. And now, Noel Gallagher has used a Spin interview to respond to Healy's viral plea for Gallagher's old band Oasis to get together. Gallagher's statement? Calling Healy a "fucking slack-jawed fuckwit" and saying that The 1975 are "shit" and should break up.
The pertinent quotes begin when Spin asks Gallagher if he is familiar with Healy's Oasis comments. "Oh, that fucking slack-jawed fuckwit," Gallagher says, "What did he say?" When presented with Healy's thoughts — mocking the absurdity of Oasis not reuniting over Noel's ongoing beef with his brother Liam — Gallagher says, "He needs to go over how shit his band is and split up."
For what it's worth, Gallagher confirmed yesterday that a rumored Oasis reunion was not happening. However, he's not eager for AI to replace his old band, calling the recent fan-made album that used generative vocals "fucking embarrassing." Liam, Noel's erstwhile brother, seemed to enjoy it, saying "I sound mega" in response to a fan on Twitter.