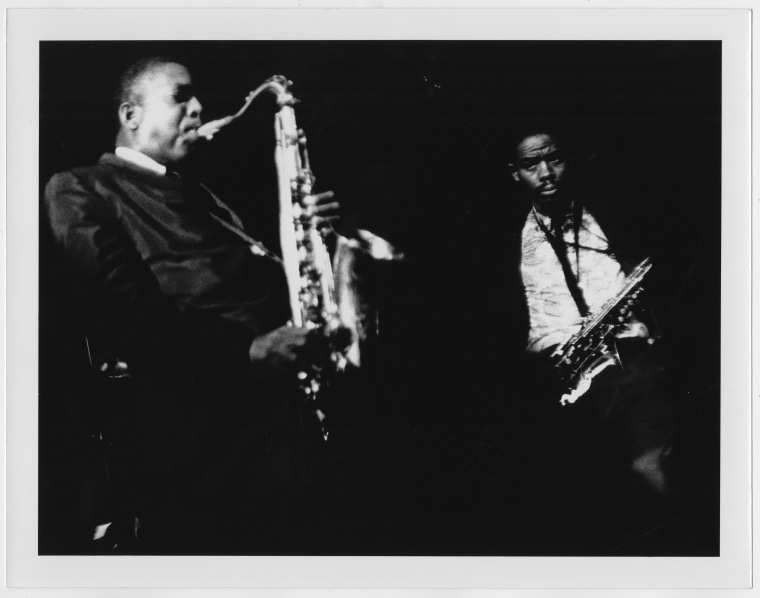 In the late summer of 1961, a John Coltrane-led quintet featuring fellow saxophonist Eric Dolphy — as well as drummer Elvin Jones, pianist McCoy Tyner, and bassist Reggie Workman — held a month-long residency at a Downtown Manhattan club called the Village Gate. These performances came at a time of transition for Coltrane, who'd seen unprecedented popularity earlier that year with his now-ubiquitous rendition of The Sound of Music's "My Favorite Things" but was subsequently panned for the extreme experimentation of his live sets, incomprehensible to most critics of the time.
The quintet is already immortalized on the beloved album Coltrane "Live" at the Village Vanguard, recorded several months later. But today (June 1), Impulse! Records have announced an album of newly unearthed recordings from the Village Gate sessions. Evenings at the Village Gate, due out July 14, compiles unauthorized recordings of the group taken by the venue's sound engineer, Richard Alderson, who ran a line from a single onstage mic to a reel-to-reel tape recorder to test the space's new, state-of-the-art system, NPR's Nate Chinen explains in an exclusive early review of the record.
Evenings comprises five unreleased takes of Coltrane classics: "My Favorite Things," "When Lights Are Low" (an older jazz standard), "Greensleeves" (an even older English folk standard), and two Coltrane originals — "Africa" and "Impressions." The Village Gate version of the latter track is out today, alongside an immersive visualizer. Watch it below to hear two jazz titans wailing at their prime (not to mention the three other jazz titans behind them).
Evenings at the Village Gate album art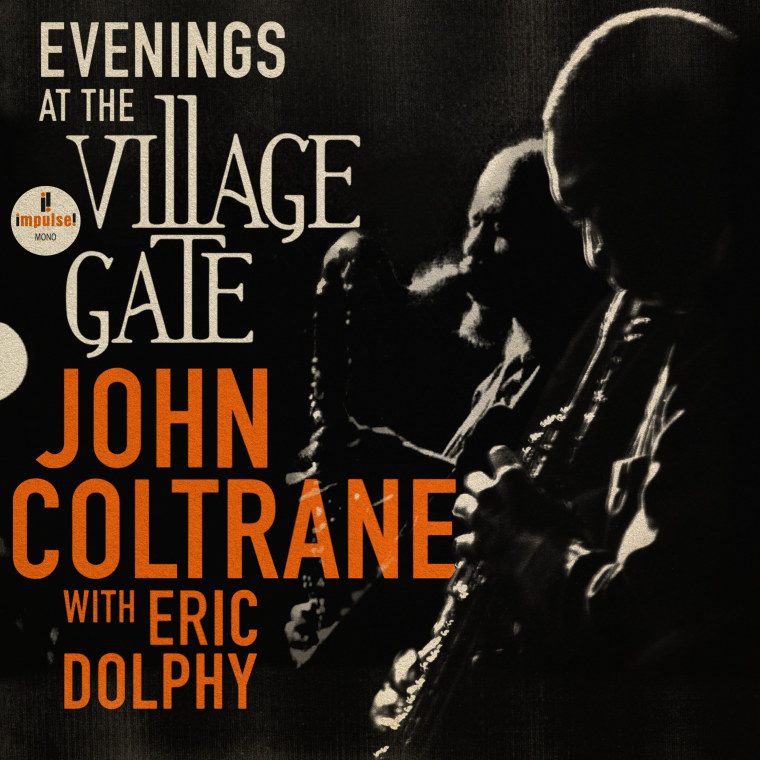 Evenings at the Village Gate tracklist
1. My Favorite Things
2. When Lights Are Low
3. Impressions
4. Greensleeves
5. Africa