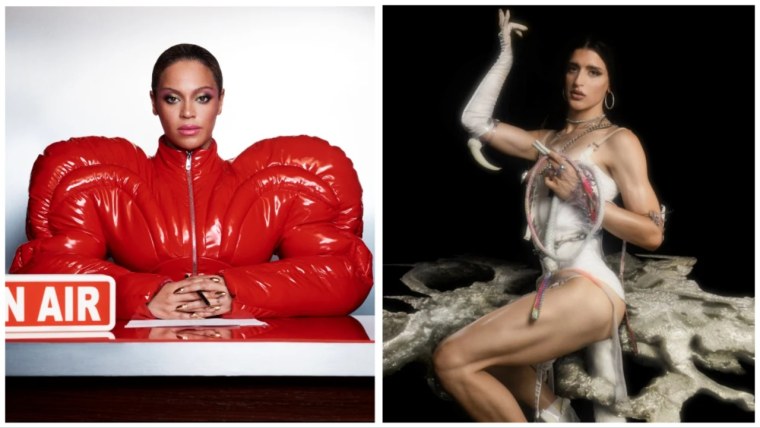 In a surprise appearance, Arca was the opening act for Beyoncé's Renaissance World Tour stop last night (June 8). The Venezuelan electronic producer played a DJ set at Estadi Olímpic Lluís Companys in Barcelona, dancing behind the turntables while clad in a metallic Mugler bodysuit.
This morning, Arca posted to her Instagram, ""thank you @beyonce for the incredibly uplifting show and for having me be a part of the renaissance tour ❤️‍🔥♾️ thank you @amakadsi for your support and care, thank you @cadwallader & @muglerofficial for kindly being up for dressing me for my set yesterday!" She added, "it was sooo much fun!"
Scroll down for some videos of Arca's set, posted by fans to social media as well as by Arca herself in her thank you note.