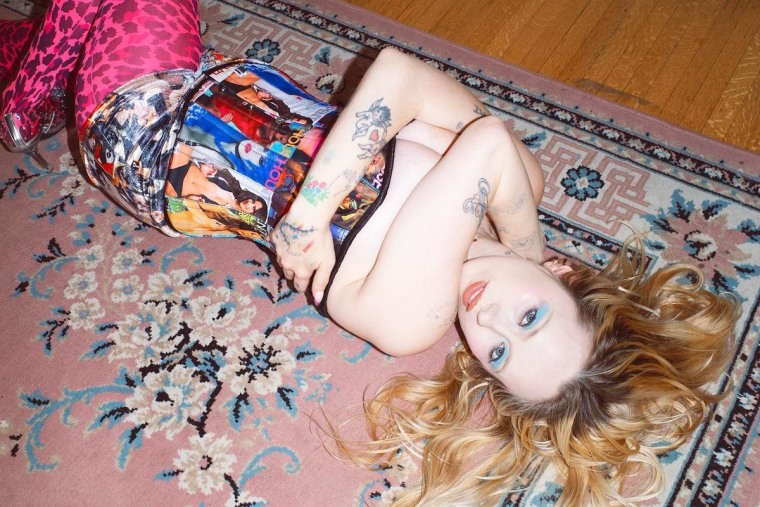 When Harmony Tividad and Avery Tucker announced the amicable dissolution of their beloved indie rock duo Girlpool, their fans were heartbroken. That was last August, and both artists have been relatively quiet since then. But today, Tividad has broken the silence with a new track titled "Good Things Take Time" and news of Dystopia Girl, her debut EP as Harmony. (Tividad has released plenty of solo music in the past using her full name, but the forthcoming project will be her first under her newly announced monomer.)
The new song is an anthem for those of us who have a hard time waiting but would do well to exercise a bit more forbearance every now and then. Tividad is one such person — an extreme case, as she explains in a press release accompanying the single.
"'Good Things Take Time' is a song that came to me in a dream January 12, 2022," she says. "It's pretty ironic because I feel like throughout my life I have been a somewhat impatient person. In the dream I was playing a Girlpool show and people were asking me to play 'Good Things Take Time.' I felt awkward because I knew it wasn't a Girlpool song. In the dream I began to gently play it on guitar and sing to it. I woke up with the melody in my head and texted my parents asking if it was a Sheryl Crow song, 'cause I felt like with the chuggy guitar chord changes it kinda had her vibe (although lost in its current form.) They both responded that they had never heard that melody before and didn't think it was from anywhere — it felt so crystal clear to me that I felt like it had to have come from somewhere else.
"Within thirty minutes of them texting me back, I had written the entire song," she continues. "Only a week and a half before writing it had I met my now-long-term boyfriend, and this song had so much certainty in our relationship without me even knowing him. It's the first really uplifted song I've written and felt like something that was coming from a place of higher understanding and acceptance for things. It's also been funny, as it's the first song to roll out on this project; the mantra of it being the first song has been teaching me patience, as whenever I have felt like I need to put music out today, immediately!, etc. (classic me), the song reminds me to find solace in the pause and know that things are happening in the time they are meant to."
"Good Things Take Time" comes with a Morgan Maher-directed visual treatment, in which Tividad preaches patience to a hot-girl parish. Watch the clip and check out Dystopia Girl's cover art and tracklist below.
Dystopia Girl EP art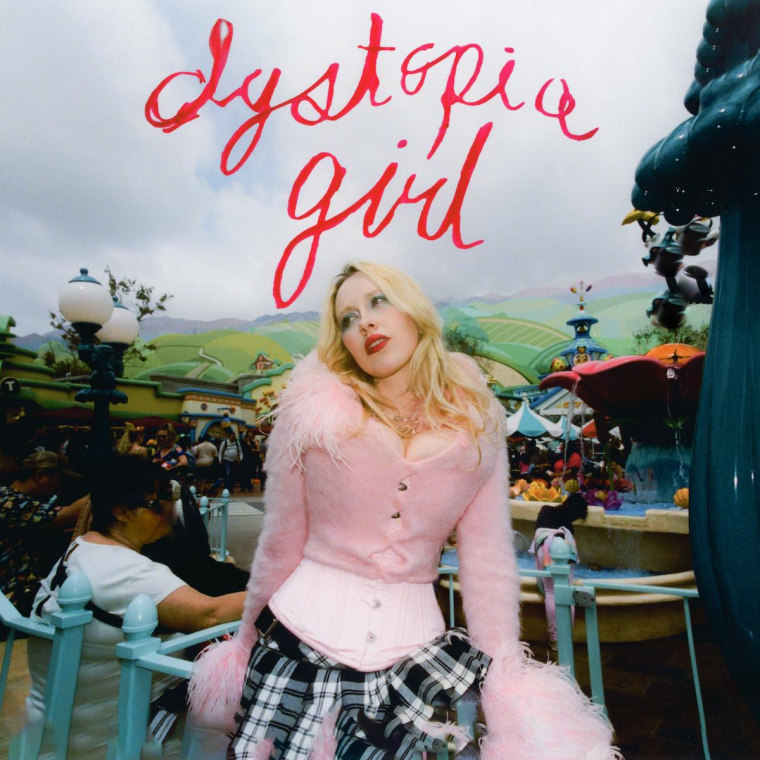 Dystopia Girl tracklist
1. Angel Kisses
2. Good Things Take Time
3. Shoplifting From Nike
4. I Am So Lucky And Nothing Can Stop M
5. Dystopia Girl