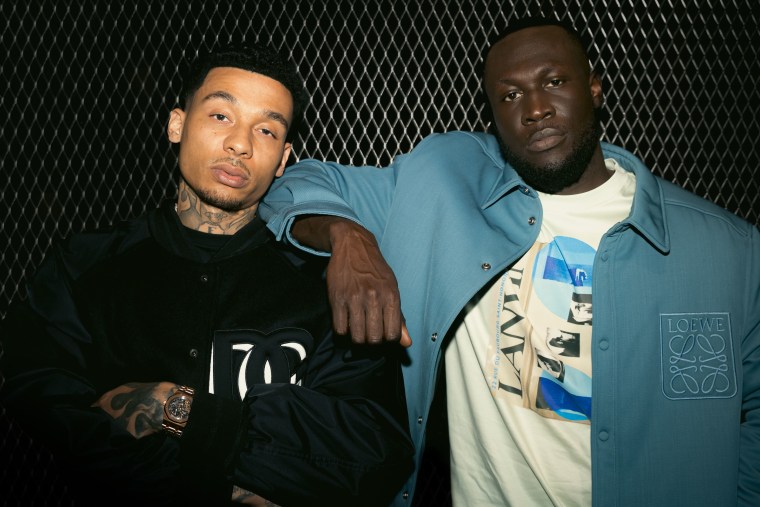 British rap star Stormzy is back with his first original (non-remixed) track of 2023 after dropping his third album, This Is What I Mean, last November. Where that record was full of somber, R&B-tinged rap ballads — many of them with live instrumentals — "Toxic Trait" finds him back in his grime/drill bag, picking up where September 2022's "Mel Made Me Do It" left off. The new song features fellow English emcee Fredo and is produced by Santan (the alter-ego of Dave, another FADER-approved rapping Brit).
"Toxic Trait" is Stormzy in peak, punchy form, tossing off bold bars such as "She thinks I'm stoosh / Seen me runnin' up that hill / I'm the Black Kate Bush" like yesterday's leftovers. Fredo adds a solid verse with some doozies of his own ("They call me family guy / 'Cause she let me fuck her / So did her sister"), as well as a lighthearted scene in the track's Femi Ladi-directed visual treatment where he tells his therapist that two of his toxic traits are the company he keeps and "not using toenail clippers."
Ladi's video is an intricate web of references (Muhammad Ali's 1968 Esquire cover and Kehinde Wiley's Ship of Fools painting among them), touching on toxic situations from gambling to gang violence and featuring cameos from UK celebs Alison Hammond, Ivorian Doll, Wretch 32 and Specs Gonzalez, as well as a Macaque monkey named Rosie who (a disclaimer notes) was not harmed in the making of the clip. Watch it below.