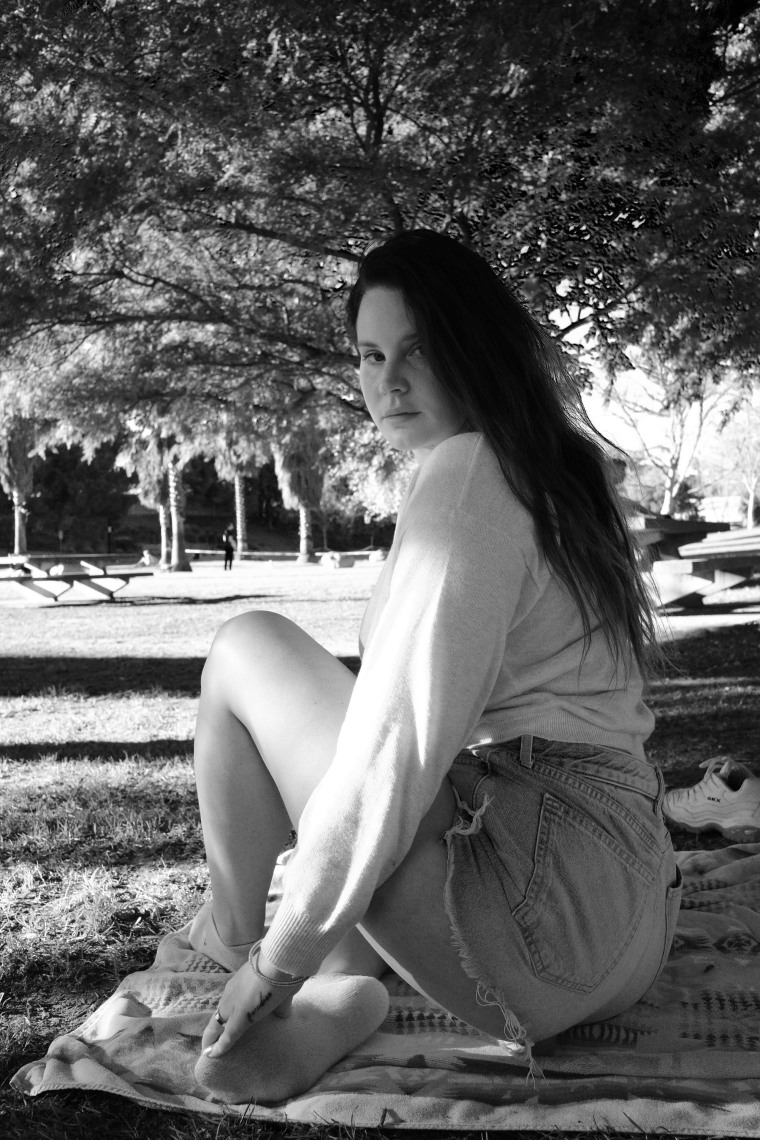 Lana Del Rey was seen waitressing at a Waffle House in Alabama, AL.com reports, giving fans of delicious breakfast foods and generation-defining singer-songwriters a meal to remember.
Del Rey was happy to take pictures with fans during her shift, AL.com reports. A Lana fan named Karina Cisneros Juarez said the singer "was super lovely and incredibly nice," posing for a picture and autographing her copy of her 2019 poetry book, Violet Bent Backwards Over the Grass. "To say I am ecstatic is an understatement!!!," Juarez wrote on Facebook. "I have been a huuuge fan of Lana Del Rey for over a decade, so meeting her today was truly insane."
A video of Lana working emerged on social media yesterday (July 20) along with more pictures of Lana with fans.
The Waffle House is not the only place where Alabamians are spotting Lana Del Rey. Fans have shared video and images of the singer in places where there isn't a waffle in sight, including a nail salon in Florence. The city is referenced on the song "Paris, Texas" from Del Rey's most recent album Did you know that there's a tunnel under Ocean Blvd.
After being gifted a Waffle House uniform, and spending some time working behind the counter, Lana Del Rey remained in uniform and continued her Thursday stopping at boutiques in Florence, Alabama, and buying goods that were made locally. pic.twitter.com/aChUaprYtE

— Hunter Jackson In The Morning (@hunterjacksonfm) July 21, 2023
Del Rey's stint at Waffle House is a bit of a tempo change after a recent headlining set at Glastonbury 2023 (which was cut short due to a late start) and British Summer Time 2023.