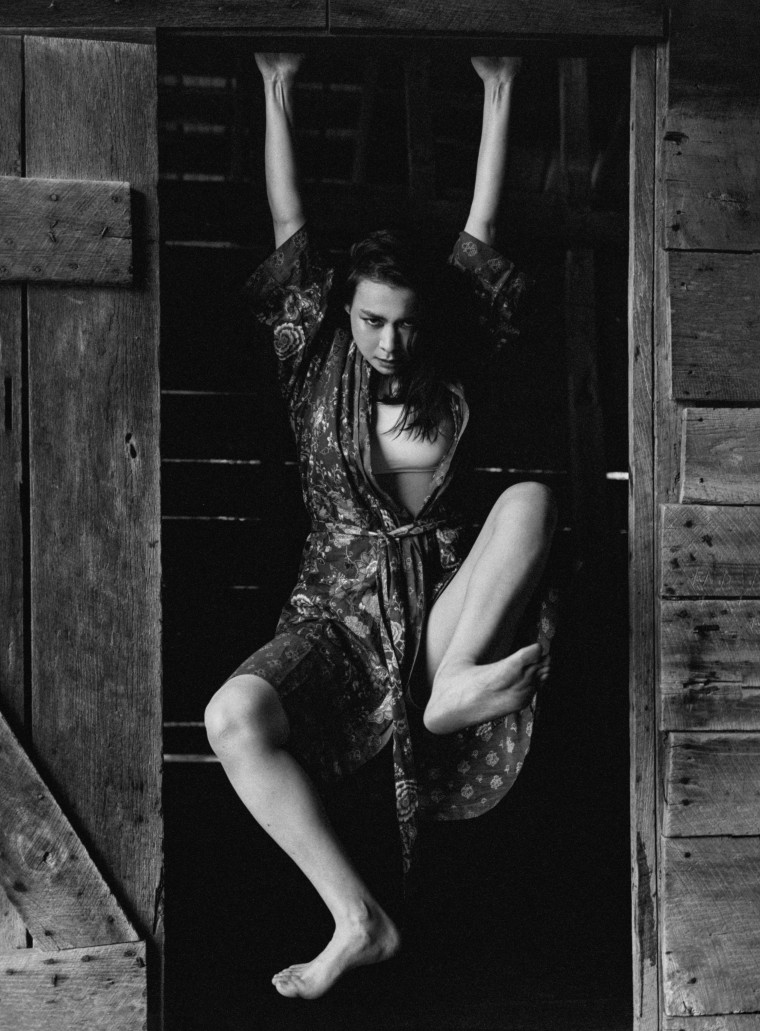 Mitski has officially announced details of her new album, The Land Is Inhospitable and So Are We, and shared its lead single. Scroll down to watch the "Bug Like An Angel" video now.
News of The Land Is Inhospitable and So Are We was first teased earlier this week when Mitski sent subscribers to her newsletter a voice note confirming her next release was imminent. Today she has confirmed that the album will be released on September 15 via Dead Oceans.
"This is my most American album," Mitski says of her seventh album in press materials. She later adds, "The best thing I ever did in my life was to love people. I wish I could leave behind all the love I have, after I die, so that I can shine all this goodness, all this good love that I've created onto other people."
The "Bug Like An Angel" takes a lyric from the song ("Sometimes a drink feels like a family") and uses it as a launch pad, portraying the image of a woman self-destructing after stumbling out of a bar.
The Land Is Inhospitable and So Are We is the follow-up to Mitski's 2022 album Laurel Hell. Earlier this year Mitski received an Oscar nomination for her work alongside Son Lux and David Byrne on "Everything Everywhere All At Once," as heard in the Best Picture-winner of the same name.
The Land Is Inhospitable and So Are We tracklist
1. Bug Like an Angel
2. Buffalo Replaced
3. Heaven
4. I Don't Like My Mind
5. The Deal
6. When Memories Snow
7. My Love Mine All Mine
8. The Frost
9. Star
10. I'm Your Man
11. I Love Me After You
Album artwork