The FADER Interview: Bambii says working with Kelela inspired her to write more structured songs
Bambii's new EP Infinity Club drops Friday via Innovative Leisure.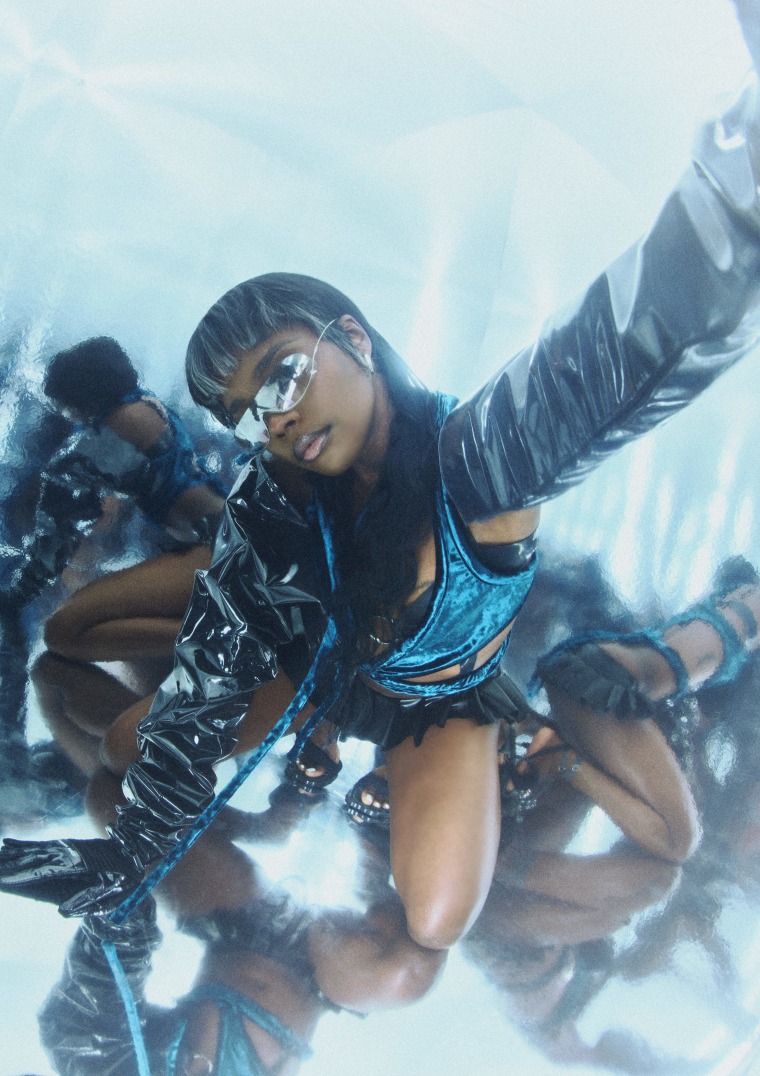 Bambii is this week's guest on The FADER Interview. On her new project, Infinity Club, coming this Friday (August 4) via Innovative Leisure, the genre-bending, Jamaican-Canadian producer blends her signature progressive dancehall sound with heavy infusions of jungle and straight-up, capital-P Pop.
In conversation with The FADER's Jordan Darville, the Toronto club stalwart discussed how these superficially foreign forms found their way into her music. One impetus for her stylistic switch from rave fuel to more structured songs came in the form of Kelela, who enlisted Bambii to bring the dance floor to her own February 2023 album, Raven. When asked if her sessions with the esteemed R&B star inspired two of the poppier songs in her catalog — the 2022 loosie "Ride With Me" and the Infinity Club cut "Hooked" — Bambii responded as follows:
"I feel like [they did], subconsciously — working with her, watching her arrange, being close to someone who's so narrative based in their music in a way club music isn't. Club music is like a one-night stand: You wanna get someone's attention for a second, and then you're out. [When you're working in] R&B — songs that have a start, middle, and ending — it's different. Working with [Kelela] gave me a sense of building narratives in songs, which definitely carried over into 'Ride With Me' and 'Hooked.' I'm much more verse-hook-bridge focused than when I first started making music."
Listen to the full conversation via this link, embedded below, or wherever you get your podcasts.