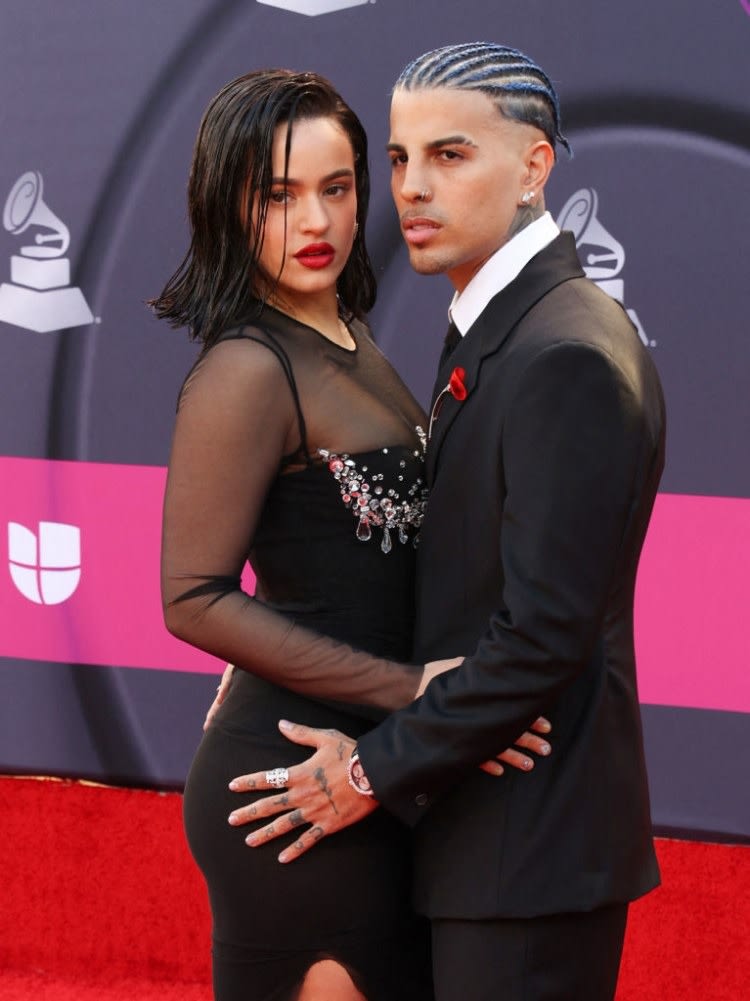 Rosalía and Rauw Alejandro's relationship wasn't like many other celebrity couples. For one thing, they had actual chemistry in the footage they posted on social media: they were the hottest duo to ever have a picnic together in the history of wicker baskets, and reminded anime fans around the world of the sexual awakenings prompted by Neon Genesis Evagelion. Then, they started previewing the music that they were working on together, and a whole new level of standom was unlocked. The songs, which would eventually be released on the three-track RR EP, matched the lofty expectations set by their social media dynamic.
Unfortunately, not five months after the EP's release, Rosalía and Rauw announced the end of their two-year engagement. Thanks to the music they made together, it felt like something real had actually been lost with the pair's dissolution.
Luckily, music is full of artists in relationships coming together to collaborate and make something special. You probably don't have to think too hard to come up with musicians in bands together who are married and dating, but as Rauw and Rosalía have reminded us, there's something special about two talented solo artists converging outside of the formal group setting. So, instead of hitting repeat on "BESO" and pining for a full album, check out the seven musical couples below who are still making new music.

Jean Grae and Quelle Chris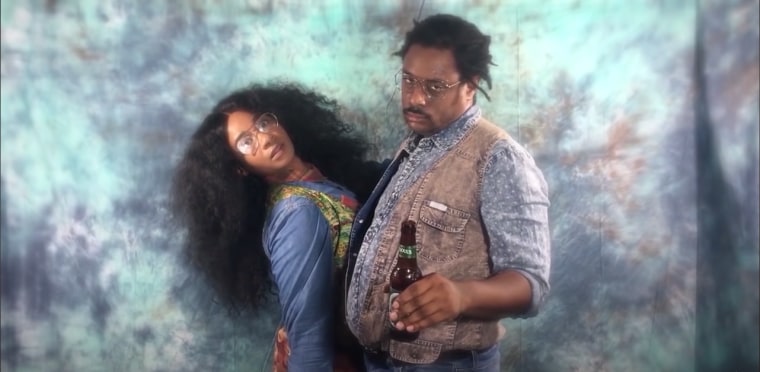 Jean Grae and Quelle Chris were longtime collaborative creative partners before they announced their first joint studio album in 2018, Everything's Fine, where they navigate topics like stereotypes and complacency through their jazz and dream pop-influenced hip-hop cuts. Months before it dropped, Chris announced he proposed to Grae on Twitter "and she said yes!"
Eris Drew and Octo Octa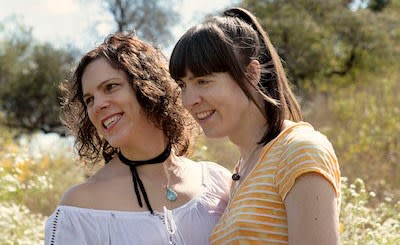 Whether they're spinning back-to-back, making music, or recording a mix together, Octo Octa and Eris Drew have proven that partners can work in tandem as strongly as they can succeed apart as they use their specialties to blend techno and house. In 2019, Octo Octa told The FADER: "I believe that connection is a deeply integral part of creating bonds and trust with them. It's about sharing an experience of becoming one with them and having that experience carry on. Love is important and showing that love to your partners in important. It lets you all become a stronger force together."
Alex G and Molly Germer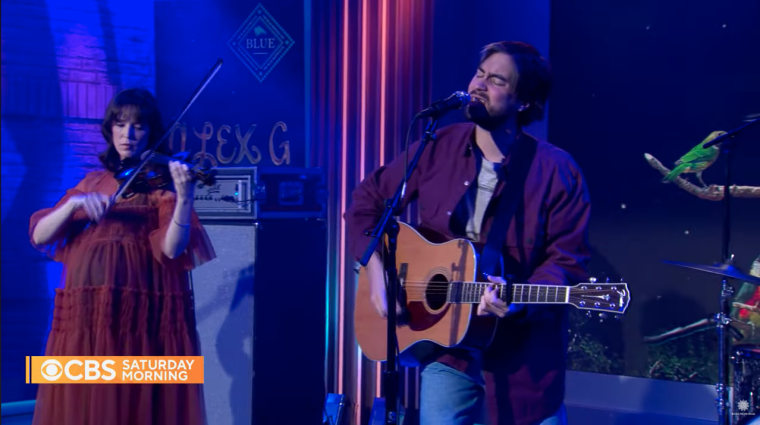 Alex G has been with violinist Molly Germer for a long time. In 2013, he was a part of a compilation called 420 Love Songs and his romantic submission was a track called "Molly" and last year, Germer was all over the credits of his ninth studio album, God Save the Animals, where she provided stirring strings and backing vocals to Alex G's vulnerable songwriting. In November, he performed the record's "Miracles," a song about having a baby, next to a pregnant Germer, and in December, Germer played the piano and violin for Alex G's Tiny Desk Concert.
Perfume Genius and Alan Wyffels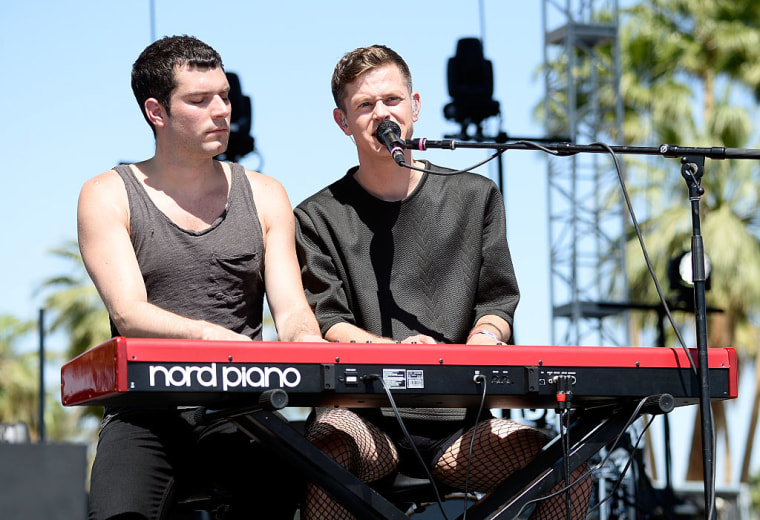 If you're looking for a real-life meet-cute, Mike Hadreas (a.k.a. Perfume Genius) and pianist Alan Wyffels definitely have one. Handreas' 2020 profile in the New Yorker, said "a friend introduced him to a scruffy, handsome pianist named Alan Wyffels, who brought him to A.A. meetings and began accompanying him at his shows. Sober and unguarded, the two fell in love." The couple initially had been lowkey about the relationship, but became much more public when Perfume Genius's 2017 No Shape closed out with the track "Alan." Wyffels contributed a lot to the album, sometimes appearing as a vocalist, playing the piano, or a synthesizer on the cinematic experimental pop album.
BbyMutha and Fly Anakin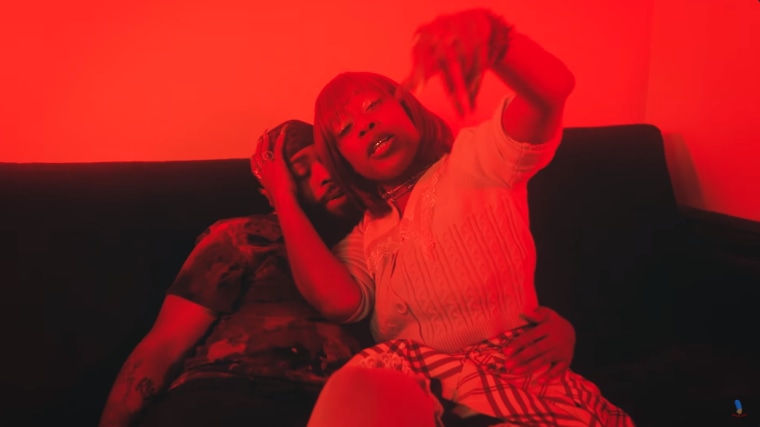 BbyMutha and Fly Anakin connected on their Southern and Christian roots and the two rappers are still going strong as partners and collaborators. The two were seen getting Cozy on BbyMutha's "Traphouse," where Anakin also delivered a guest verse, in 2021. Last year, Anakin also produced their MUTHALEFIC3NT EP. Although Fly Anakin is known most for his smoother jazz-laden style of rap and BbyMutha more for her hard-hitting style, the two find equilibrium when they work together.
Waxahatchee and Kevin Morby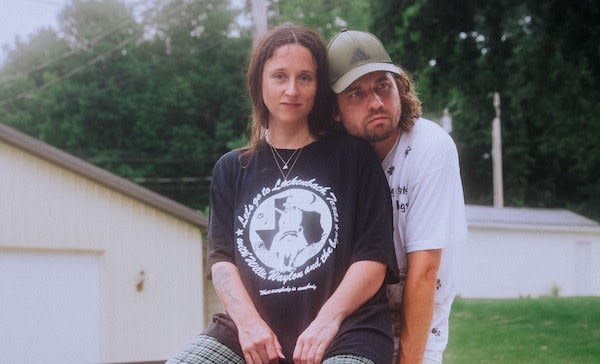 Waxahatchee and Kevin Morby have been together since 2017, when they started dating after going on tour together. The indie-rock couple was profiled in Vulture in 2021 and described themselves as a "product of chaos," but have acknowledged they're much more "settled" in their home in Kansas now. Last year, they covered two songs together to raise funds for a pro-choice organization called Vote No Kansas, but they've worked together for years, usually reworking tracks from artists they love, including late legend Jason Molina.
QRTR and OLAN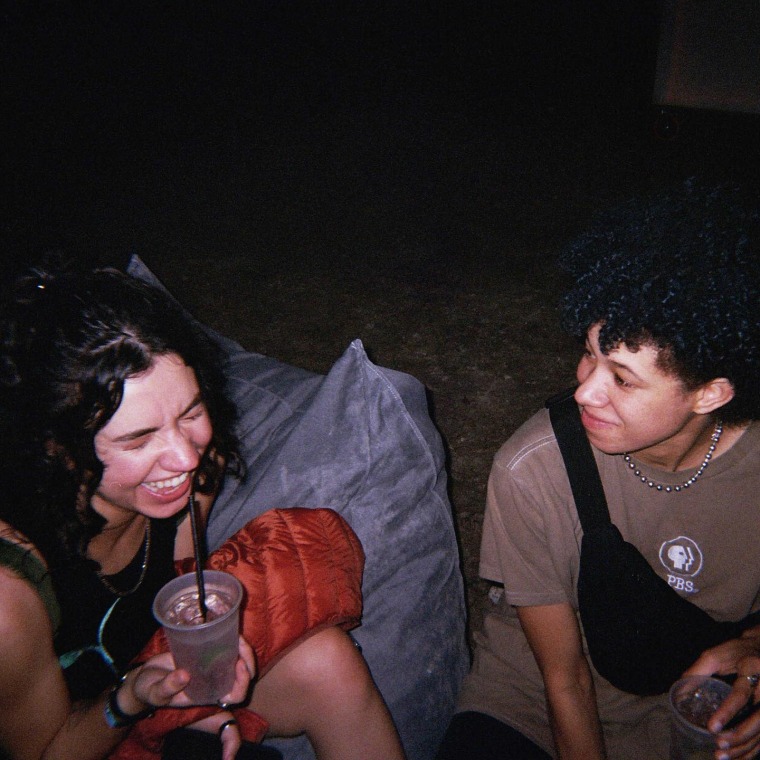 While QRTR and OLAN's relationship may be fairly fresh, the two producer-songwriters have been bulldozing through the electronic music scene hand-in-hand with their joint productions and live shows, even securing opening slots for Odesza's stadium tour. The fusion of their breaks-injected house on tracks like "All U Need" and "Control" is both whimsical and danceable.